As the parent of a child with Down syndrome, when you hear about a movie where one of the main characters is a young man with Down syndrome, you get excited to watch that movie. Where Hope Grows tells the story of two men: one afraid to embrace his lot in life and do something with himself, while the other has a dream and is working hard to chase it.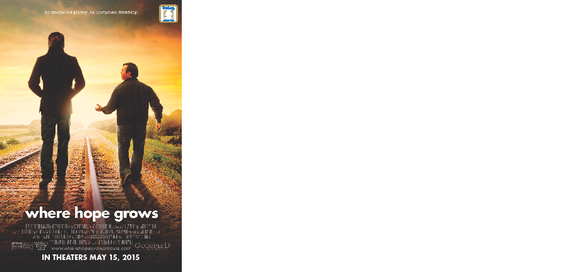 Calvin Campbell (Kristoffer Polaha) is a former Major League Baseball player who is struggling with alcoholism and low self-worth while raising a rebellious teenage daughter. While in the grocery store to restock his liquor supply, Calvin meets "Produce" (David DeSanctis), a young man with Down syndrome and an infectiously positive attitude. An unexpected friendship takes root in the produce section.
Both men see something in each other that they need: Hope. When a tragedy strikes, their lives are forever bound together.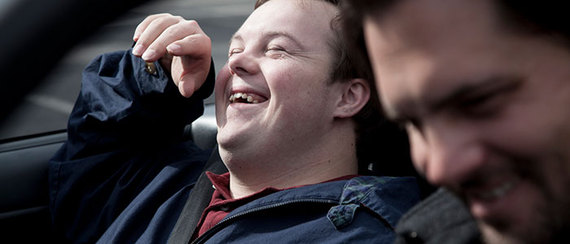 The International Down Syndrome Coalition staff had the privilege of a private screening of Where Hope Grows. Staff members were impressed and moved by the film.
IDSC Executive Director Michelle Slape said, "This movie tugged at the heartstrings and I was rooting for 'Produce' the whole time."
IDSC Secretary Leslie Sieleni said the movie covers, "Real, hard subjects brought to the forefront like alcoholism and bullying. Tough to watch, but even harder to live."
Several on the IDSC staff noted their expectations going into the movie were little more than hoping to watch a sweet movie starring an individual with Down syndrome -- but were unprepared for the strong message, excellent acting and moving moments.
"If you go into this movie expecting little more than a quaint movie that gives a part to someone with Down syndrome, you will have greatly underestimated this movie," noted IDSC Chairman Beth Sullivan. "The movie runs much deeper. It's about love, forgiveness... and making your life count."
This inspiring movie shatters stereotypes of those with Down syndrome and illustrates the power of friendship, love... and hope.
A story that is real and honest with an ending that you didn't see coming, Where Hope Grows is a movie you will want to see. Be sure to find it at your local movie theater when it opens on May 15!
The Where Hope Grows official trailer can be seen here:
Find showing locations and times here
Stephanie Sumulong is on the IDSC Board of Directors and blogs at http://thesumulong3.blogspot.com. Beth Sullivan is Chairman of the IDSC.