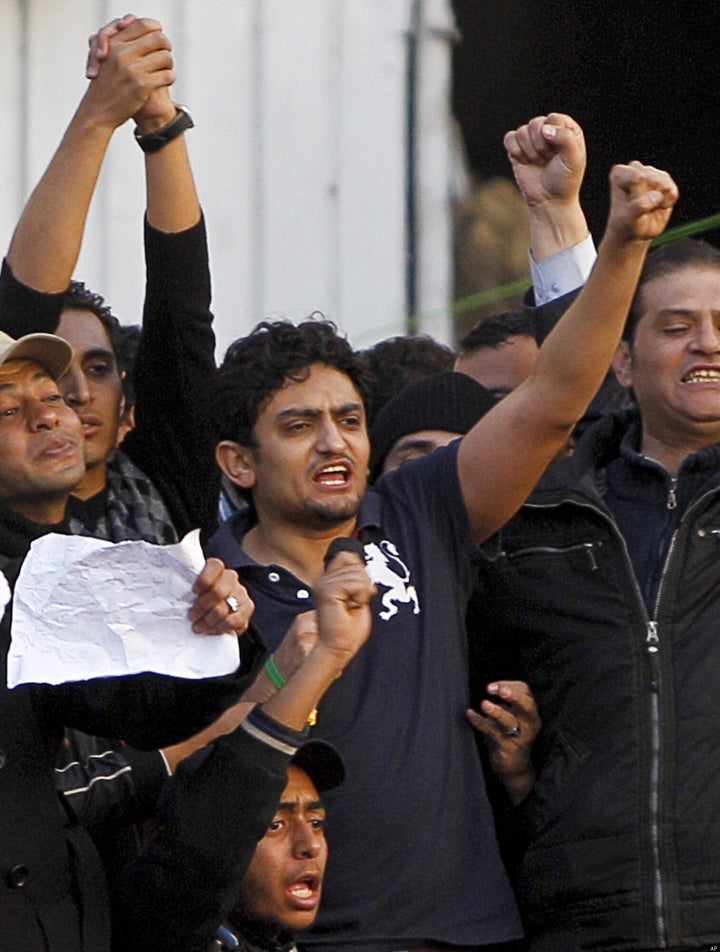 Kareem Amer has disappeared again. A few years ago, he was one of Egypt's boldest bloggers, scathingly critical of his government and of conservative Islam. He called Hosni Mubarak "a symbol of tyranny" and blasted the very university he had attended in Cairo, saying it was "the university of terrorism." His blog attracted many followers. Among them, inevitably, were some implacable enemies. In 2006, at the age of 22, he was arrested and imprisoned for four years. During his imprisonment, a website dedicated to his arrest kept his name alive in Egypt and sparked a series of demonstrations by human rights activists across the globe. His release came only last November, and now he's gone again.
The chaos in Cairo makes it impossible to know much more than this. According to cyberdissidents.org, an organization established in support of anti-establishment bloggers, he disappeared as he was leaving Tahrir Square late last Sunday night. On Wednesday, his family in Alexandria confirmed via a Twitter connection that they have had no word from him since. Other reports are sketchy, but he may have been with a friend the night he disappeared, and they were ambushed by security forces as they left the square.
His silence proves nothing, but shortly before his disappearance, he was writing actively, including an op-ed piece for the The Wall Street Journal, and giving interviews in support of the uprising. It's reasonable to conclude that security forces took charge of his immediate future. They did the same in his immediate past.
Wael Ghonim also disappeared. He's the young Google executive responsible for the Facebook page which many think helped inspire the uprising. He disappeared on January 27th and was held blind-folded and incommunicado by security forces for 12 days. In an emotional interview on Egyptian television after his release, he said he'd been treated well and "with respect" during his detention, which gives some hope that Amer -- if he has also been detained -- will be out soon, uninjured.
Wael Ghonim has become an instant hero in Egypt. The day after his earnest, tearful interview on television, the largest crowd to date gathered in Tahrir Square, shouting his name.
Is Mubarak creating a second hero of the revolution?
Calling all HuffPost superfans!
Sign up for membership to become a founding member and help shape HuffPost's next chapter