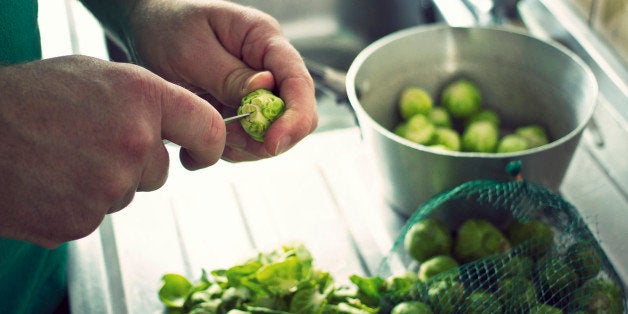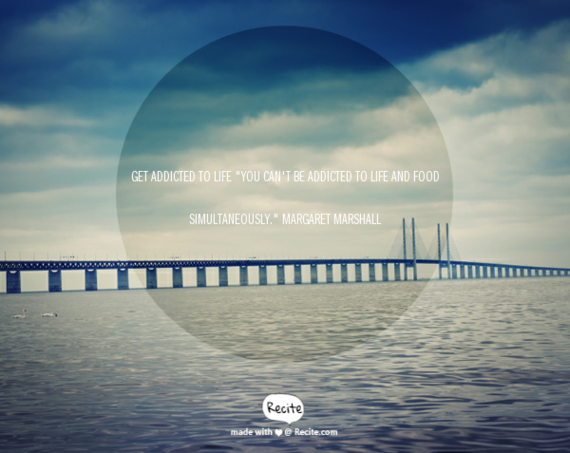 "Eating healthy is no fun!" I hear that comment often and I wonder, "How can anyone truly believe this statement?" Some people say, "It's easier to gain weight than to lose weight." How can that be? How can gaining weight be easier, with all the unhappiness, physical pain, and self-abuse that usually accompany weight gain? It is easier to take a stand and eat healthy, even during the most difficult times of your life. In the grand picture, it's the easiest path to take.
Anyone who believes eating healthy is no fun does not really understand how to eat healthy. They may think they must leave out all food that they enjoy and eat only vegetables and fish or grilled chicken. I believe this thinking is because too many people believe starvation and deprivation is the only way to eat healthy and lose weight. In fact, both starvation and deprivation are unhealthy, and should never be your way of eating.
My definition of healthy eating is eating food that is enjoyable to you in the quantity that is good for you. While we understand that a food such as broccoli is healthy for you and the quantity that is good for you can be very large, it also means that cake may be enjoyable to you, but the quantity that is healthy for you is small. As I always say, "Nobody is overweight because they eat a piece of cake occasionally; they are overweight because they eat the cake." Eating a well-balanced diet means you eat food that nourishes your body and provides the essential nutrients and vitamins the majority of the time.
In the workplace, often overweight people are passed over for job opportunities or for advancement to the next level in their chosen professions. Friendships and love relationships can suffer for an overweight individual. Eating poorly and overeating can diminish your level of success or desire to achieve a higher level of success. How you eat is as important as your next big opportunity. Your health or perceived health is a deciding factor in your career prospects.
Poor eating choices cause many diseases that could have easily been avoided. People suffer heart ailments, diabetes, joint pain, and lack of lust for life. These conditions might be avoided if true healthy eating is adhered to. Overeating or poor eating is an addiction worn on the outside. It can and will be one's demise if the addiction is allowed to control your actions. Anyone can change eating patterns and find the fun in healthy eating rather than experiencing the pain of poor eating.
Where is the fun in healthy eating?
You will discover the large array of food that is enjoyable and healthy.
You will no longer suffer with the overstuffed feeling.
You'll control and manage your body weight.
You will be in control of your food, and not have food in control of you.
You will enjoy better health, because your body will be nourished.
You will experience increased energy, leading to improved achievements.
Your desire for unhealthy food will diminish.
It will become more natural to you to choose healthier food options.
What and how others eat will no longer affect you and your food choices.
The chances of ill-health consequences are diminished.
You will add quality of life to your years.
You will improve your mood.
You'll find yourself more socially active.
You'll become more physically active.
Your appearance and your outlook on life will continually improve.
My list can go on...but I suggest you find your own fun in healthy eating and start your own list!