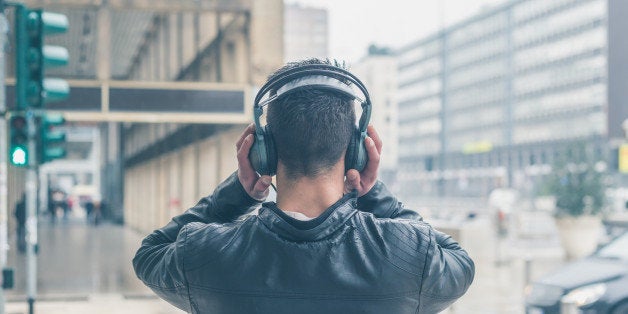 The music of 2015 had its positives and negatives, but most importantly, it had a distinct trend for popular music especially. Garage, House and Electronica genres of music dominated the charts last year more than any other and to some it was a fantastic year of music. To others (most) it was a bit... average. Yes you had your 'Adeles' and 'Coldplays' bring out some fantastic music, but there is something missing that I think 2016 will deliver in. We saw a glimpse of it in January of last year and that is the use of real instruments to create some top notch funk music.
Let me explain. 'Uptown Funk' felt like a revelation to most. It's quirky characteristic and use of real instruments caught the ears of a popular audience and it shone for the majority of 2015. It's impressive run in the charts will rub off on the music in the year ahead, funk and motown will come back and it's calling card is coming. Either that or another genre that relies on real musical talent.
Either way, a change is needed because for the past 5, maybe 10 years or so there hasn't been anything groundbreaking apart from Royal Blood last year in the rock scene, but it didn't change a musical course, it was just a phase. What the industry is looking for is a Queen, a Led Zeppelin, a Jimi Hendrix, even an Oasis, someone legendary for everyone and I mean everyone to look up to. So then artists can change their attitude and style to think "that's cool, I want to try that music out".
Yes you'll still have X Factor contestants churning out some utter guff, but in comparison, you have the likes of Adele creating such an aura within her music in her latest album. Other artists include Sam Smith with 'Writings On The Wall' (the instrumentation of that song was incredible), Paloma Faith, Florence and the Machine, Paolo Nutini that are all are creating very,very good music which is accepted in the popular music scene, a step in the right direction musically.
I also think that this will be the year for many unsigned artists to break through the wall. With more websites showcasing new music than ever before, there will be more to be discovered and therefor a greater chance of more alternative/rock bands to follow suit. A genre change is on the horizon. As the music of today becomes more processed and money churned, listeners will look elsewhere for music, where it comes from the heart, written by the artist, it immediately has an overall better quality.
So, how do I know? I dont. I could be wrong, but this is what I can only hope for the future, for the greater good of music. Ask yourselves this, when was the last time you heard a song that emotionally moved you in the pop charts...? Personally I have to find that stature of music within the dark and mystical realms of the unsigned artists currently. Let's hope that changes.
Bring it on 2016! Let's see what you've got in store for us music enthusiasts.
REAL LIFE. REAL NEWS. REAL VOICES.
Help us tell more of the stories that matter from voices that too often remain unheard.