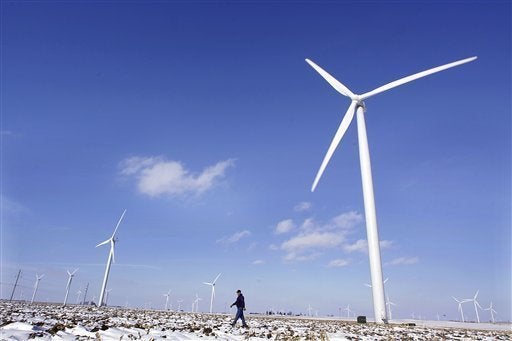 Wind and geothermal energy are the only competitive sustainable resources today, although a case can be made that wind power would not be able to produce electricity as profitably as coal or nuclear power facilities were it not for those tax breaks. Fortunately enough, the House Ways and Means Committee did not again hold the industry hostage until the eleventh hour when on January 22 it approved extension of the production tax credit for windpower through 2012. Geothermal and solar incentives, if the legislation passes, would now be good through 2013.
In any case, if you were able to bring into the analysis the dangers of global warming and terrorism, then, arguably, these renewable options would be "competitive." But solar photovoltaics still have a cost problem and ethanol from biomass appears to be losing some support. Plug-in cars remain in the future with respect to meeting the test of clean energy, for most of the charging capabilities will need to be supplied by coal-powered generators for a long time to come. Remember that non-hydro renewables supply way less than one percent the electricity currently generated in our country.
This is not to say, however, that we should ignore these other solar options. The fact of the matter is that it will take time and nurturing (in the form of tax benefits and R&D) to get there, something we should have initiated after the 1979 second energy crisis. Energy from our winds, though, is at the threshold of being commercial.
I covered the story of wind energy in Chapter 2 of SIMPLE SOLUTIONS for Planet Earth (Everything you want to know about this subject can be found in the July 2008 publication of the U.S. Department of Energy entitled 20% Wind Energy by 2030. I was particularly impressed with the group putting together this publication and the list of reviewers. I first found myself in this field (details covered in the previously mentioned chapter) more than 35 years ago as chairman of the Wind Energy Division of the American Solar Energy Society. Many of the people from those days remained with the field and took part in this study.
In short, the report indicates that 20% of the national electrical supply could be met with wind energy by 2030. No technological breakthroughs are needed and 46 states would significantly contribute to the production. Half a million jobs would be created and annual property tax revenues should increase by $1.5 billion. A sum of $43 billion will need to be invested, but, and this is interesting, fuel expenditures would be reduced by $155 billion.
As 40% of total national carbon dioxide emissions come from electrical plants, the effect of wind power would effectively result in zero growth of this greenhouse gas from electricity generation by 2030. Further, water consumption from electrical facilities would be reduced by 17%.
There will need to be some understanding from environmentalists, for these wind energy conversion systems (WECS) can affect the life of a bird flying into the rotor, and resort hotels have been known to protest siting a wind farm nearby for fear of noise, visual pollution and image (the connection to the region being too windy). We faced these problems when we first introduced these systems a quarter century ago. One 3.2 MW device from Boeing, which had blades from tip to tip longer than a football field, built in the hills above Turtle Bay on Oahu, was particularly monumental. After a spell when only up to 250 KW WECS were being marketed, the latest devices are now re-entering this multi-megawatt range, for a 7 MW wind turbine was last year installed in Germany. This one takes 5 seconds to make a complete turn, so the bird count should not be a concern. Apparently, the problems we faced with materials and gearing have also been solved.
Hawaii, appropriately enough, has one-upped the nation, with a 40% by 2030 announced goal for renewable electricity. David Murdock himself has indicated an intent to spend $750 million to produce 400 megawatts of wind energy from the island of Lanai. There is a problem with who will be paying for the $1 billion or so undersea cable, but the resource is there and the need will come to a crushing reality within the decade, just about the time when everything should be in place.
Mind you, this comprehensive national effort for wind energy was initiated by the Bush Administration, so one can dream about 40%, too, or higher, from the Obama White House. Then, again, July of 2008 was when oil hit $147/barrel, and if current Department of Energy projections that crude will remain below $60/barrel for the next few years turn out to be true, then even the 20% by 2030 goal could well be a pipedream. Even T. Boone Pickens, with all his fanfare, essentially dropped out of the competition, for now.
The reality, though, is that the timing is perfect for President Obama and the Congress to actually, pass legislation for a $1/gallon gasoline tax and, perhaps, too, a one cent/pound carbon dioxide tax, for the consumer will hardly see the increase today. For example, the national price of gasoline hit $4/gallon in July and is now below $2/gallon, meaning that a $1 gallon tax only brings this cost up to $3/gallon, when double that amount is currently already being paid in Europe. Two cents/pound carbon dioxide tax would almost double coal fired electricity from 4 to 8 cents/kWh, making next generation solar thermal facilities competitive. My most recent HuffPo on Do It Now provides details.
REAL LIFE. REAL NEWS. REAL VOICES.
Help us tell more of the stories that matter from voices that too often remain unheard.