"The recent hurricanes that have severely impacted the Caribbean – hurricanes Irma and Maria – right at the opening of the Relational Undercurrents exhibition on 'Contemporary Art of the Caribbean Archipelago' is quite poignant," says Tatiana Flores, independent curator and art history scholar.
"We had artists participating in the exhibition from Puerto Rico, for example, who ended up being stranded in Los Angeles and worrying about family members back home. An artist from Curacao could not come to the opening because it was impossible to travel throughout the region following the aftermath of two back-to-back category five hurricanes hitting the region. David Gumbs, from St. Martin, whose work is in the show ended up doing hurricane relief. As such, the exhibition became pregnant with a lot of the issues involving the environment and we all got to see the vulnerability of island spaces – a theme in the exhibition – play out right before our very eyes."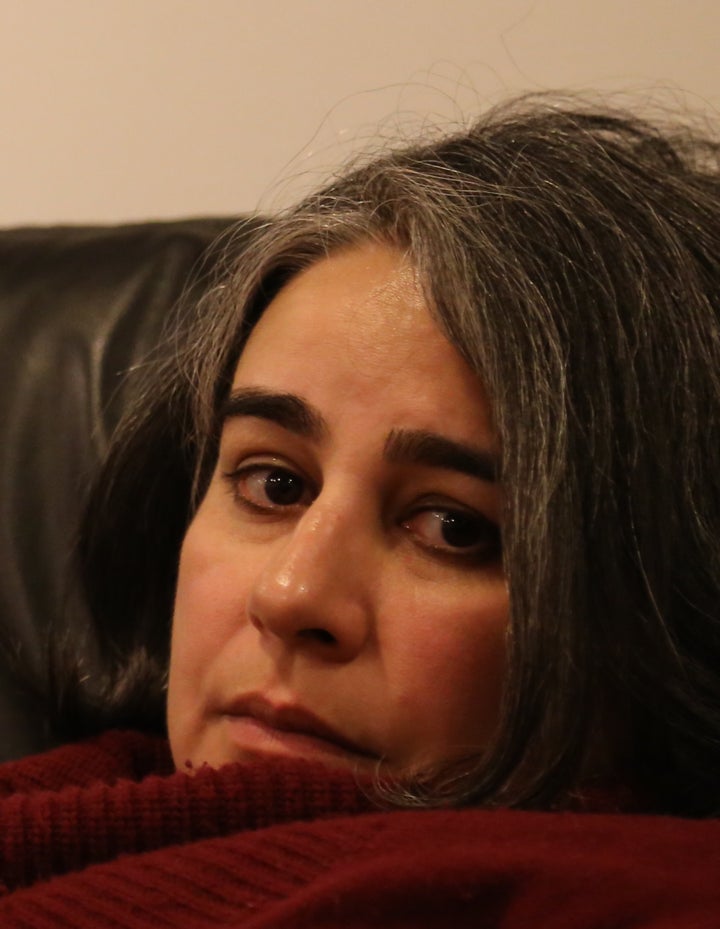 The Relational Undercurrents exhibition currently on view at the Museum of Latin American Art in Los Angeles is part of a broader initiative funded by the Getty Foundation to explore the art of Latin Americans and Latinos in the United States. The Foundation ended up funding over forty exhibits, research projects, and other implementation programs in conjunction with an initiative which kicked off in 2013, when Flores was one of several scholars invited to brainstorm about how to structure the projects in the initiative.
"I was part of a panel which had individuals who had one foot in academia and another in curating," says the Rutgers University professor. "At my panel, I emphasized the need to think critically about the term Latin America because, except for Spanish speaking countries, the Caribbean is often left out of any discussion about Latin America. The point was very well received."
The current exhibition is an outgrowth and culmination of the 2013 discussions and is part of the Pacific Standard Time series which was created several decades back, initially to get people to travel to California. Now, however, these exhibitions have morphed into meeting the needs of the communities that they serve. There is city-wide programming, and Spanish-language press utilized extensively with this exhibition.
So, what is new about this survey exhibition of Caribbean art?
Unlike quite a few past exhibitions on Caribbean art which take as their starting point the fragmentation of the region, this show insists on the unity of the region. Flores does this by tackling the very location of the Caribbean. As Flores explains, "In the exhibition I sought to problematize the borders of the Caribbean. The definition of Latin America, on one hand, is one in which there is a Spanish and Brazilian definition which excludes many of the smaller Caribbean islands. While, in Caribbean studies, there is an "islanding" that takes place that oftentimes leaves out countries like Guyana and Belize. Consequently, the very framing of the Caribbean was of intense interest to me."
The exhibition includes over eighty artists and seeks to counteract the continental narrative of the location of the Caribbean. The exhibition boldly challenges accepted notions of geography and asserts that geography is not only a construct, but a porous one at that. As Flores herself insists, "The US is part of Latin America now."
Indeed, where others have seen fragmentation Flores sees fluidity and continuity.
Relational Undercurrents is divided into four thematic continuities – conceptual mappings (which is used to counteract colonial mappings); perpetual horizons, which engages the visual trope of island territories; landscape ecologies; and representational acts.
For Flores, the underlying unity in Caribbean narratives, for example, can be seen in the emphasis placed on the human body and the figure which remains consistent in Caribbean art. Flores maintains that this emphasis on figuration and the body is a political act – as it is an insistence on one's personhood and identity in places such as Puerto Rico where this is often challenged.
Born in the United States when her parents came here from Venezuela as graduate students, Tatiana Flores would eventually come to see herself as both Latin American and Caribbean. "I went back to Caracas when I was two years old and stayed there until I was six years old when my parents came back on what was supposed to be a short stay in the United States, but we ended up settling in Maryland. Growing up, there was always a sense of nostalgia for the childhood I should have been having in Venezuela with the beach, the sea and large family gatherings."
This sense of nostalgia would follow her to Columbia University, where, as an undergraduate she majored in comparative literature and art history. Her senior thesis paper would be on Derek Walcott's long poem "Omeros" in which Walcott sought to give voice to both the people and the landscape of the Caribbean.
Flores would go on to obtain her doctorate in art history from Columbia University, focusing on Latin American art. At the time, Flores maintains, art history seemed a more pragmatic degree to obtain than literature, since she reasoned she could work in museums. Still, there remains an enduring wistfulness about the road not taken with literature. When she was pursuing her doctorate at Columbia, Latin American art was still in its infancy and there was no space for Caribbean art – except for a course taught by Edward Sullivan at New York University's Institute of Fine Arts. "Sullivan always included the Caribbean in his definition of Latin America, which always made perfect sense to me."
Her dissertation, which would eventually be published by Yale University Press, looked at the first avant-garde movement in Mexico in the 1920s that positioned itself in a rebellious stance against the status quo. "The movement was literary at first and encompassed the visual arts. The writers were in close dialogue with the visual artists and there were critical debates about the future and direction of Mexican art."
After Columbia University, Tatiana Flores taught first at Florida State University at Tallahassee, and since 2007 she has been at Rutgers University. In early 2000, she started curating exhibitions, of which two in particular stand out. One was a show she curated with Trinidadian artist Christopher Cozier entitled, Wrestling with the Image. The other, Disillusions: Gendered Visions of the Caribbean and its Diasporas, with Rutgers colleague Michelle A. Stephens as a collaborator.
But one wonders, how did Tatiana Flores come to have such a robust love affair with art history in the first place? What advice would she offer to others wanting to pursue a career in art history and curating?
"You know," Tatiana Flores said in seeking to answer my questions, "I had a father who was an avid art lover and I have pictures of myself from the time I was a toddler going to museums. Our family went to museums every weekend, and going to museums was just a necessary complement of my life. As such, when I chose to study art history, my parents supported my decision. These days I have come to appreciate what a privilege that is as I teach students, all the time, for whom this is not the case.
"I would say to someone who wants to do the things that I do, to nurture relationships and learn to collaborate. Plant seeds wherever you go and you might be surprised where they sprout up and grow. Someone I worked with as a curatorial intern ended up hiring me as a curator. Allow for different possibilities and keep an open mind."
Popular in the Community