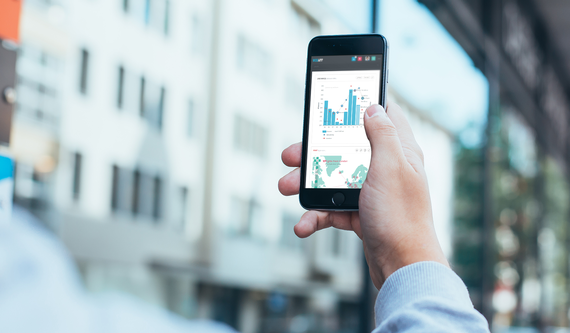 Companies these days are faced with a very difficult decision to make when it comes to their custom software. They have to choose between increased functionality and better user interface and experience. At that point, one of them has to give way for the other.
Overtime as new innovations in design and functionality resurface their choice slowly starts phasing out. This creates a need for an upgrade in their software so that they can meet the current standards and efficiency.
That's where the resistance begins. Most companies do not want to upgrade their systems because of the thousands of dollars involved. So the users are forced to make do with the already existing software.
Sometimes the framework is so old or the functionalities so limited that a simple task would require you to go through several steps before it gets done. This reduces company productivity and efficiency in the use of its systems.
Those are the common problems faced by custom software users. However, KeenThemes, seems to be among the few developers that ventured to find a solution that will end those problems once and for all.
"KeenThemes started off as backend developers and User Interface (UI)/User Experience (UX) designers from an agency that designs and develops custom software systems for clients."
While working as backend developers and UI/UX designers, they observed that more clients chose more functionality over UI/UX. Unknown to most people forgoing UI/UX will cause problems to such clients in the future.
"...These clients fail to realize that by neglecting the key aspect of User Interface and Experiences, it will cause a major backlog in productivity once the system is live. Whilst we understand that sometimes budget is an issue with large backend projects, neglecting frontend usability will only cause more cost, time or management issues in the future."
This motivated KeenThemes to develop a product that will help developers produce high quality and easy-to-use frontend interfaces for all web backend systems. Armed with their expertise and knowledge they were able to gather from their past experiences, KeenThemes developed Metronic.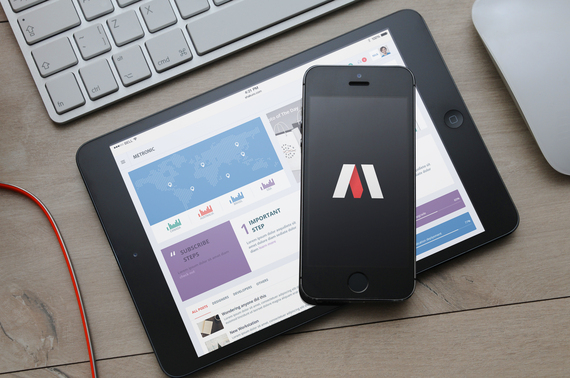 Metronic was designed with the main purpose of providing flawless and user-friendly interfaces compatible with all web backend systems that will allow users to enjoy increased functionality and state of the art user interface and experience all at the same time.
"We created Metronic to be the ultimate tool that any developer would ever need. However in order to do so, we would need to create interface solutions and elements for every possible development scenario and we've done just that."
KeenThemes' product Metronic recorded extraordinary success. Since its debut on Themeforest in 2013 it has touched over 45000 satisfied customers some of whom were able to save thousands of hours and dollars worth of development time and cost.
Metronic has helped thousands of people accelerate their productivity as well as preserve their sanity. Thanks to its interface and ease of setting up, it is loved by all their clients.
KeenThemes is passionate about "developing and providing a solid and positive user interface experience for Admin Dashboards in a form of an HTML 5 template that is easily integrated, customized and deployed."
KeenThemes wanted to make sure that Metronic can easily adapt to any backend web development. With this in mind, Metronic is packed with "endless options for elements, components and functions for any backend web development possible."
The attention given to detail and functionality makes Metronic one of the most ambitious projects in web development yet. It's impressive how so many functionalities, options and elements could be placed in one product.
"Metronic comes packed with 7 admin layout options with over 1500 different functions and features to cater to any tailor-made framework available. Metronic even utilizes the most up-to-date web standards from Bootstrap, AngularJS, SCSS, HTML5, jQuery, AJAX and even supports RTL (Right-to-Left) reading web applications."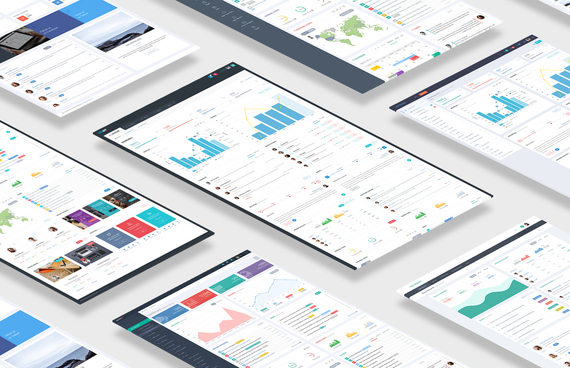 KeenThemes was quite foresighted. They knew the important role mobile devices play in the lives of people today. So they made sure that mobile compatibility was not excluded in Metronic.
Twitter Bootstrap was integrated as part of Metronic's core framework. This made it possible to ensure "a fluid grid framework with flexible fonts, images and layout" just so that Metronic meets up with current standards for mobiles.
KeenThemes went further to discover the major pain points with the aim of meeting the needs of their target audience. KeenThemes wanted to make it easy for developers "to unpack and integrate Metronic's framework with their own at blazing development speeds."
To make this possible, KeenThemes included third-party plugins such as Bootstrap's Dropdowns or jQuery Datatables into Metronic's core framework. This not only enhanced its simplicity in integration but also made it suitable to meet industry needs.
Taking this innovation forward, KeenThemes made sure that all third-party plugins were completely optimized to fit a common structure within Metronic.
The reason for this was simple: KeenThemes were aware that functionalities only made up a part of ensuring seamless overall interface experience. If third-party plugins could be easily customized and optimized then this would take user interface and experience to a whole new level.
KeenThemes' dedication to ease, simplicity, and exceptional user interface and experience shines through Metronic. It's indeed a remarkable and praiseworthy innovation.
To have a firsthand experience of Metronic, click here to have a look at Metronic's live demo.
Metronic is indeed one of the best and most innovative Admin Dashboard Templates available in the market. Backed by KeenThemes' passion for UI/UX, it seems like even more still awaits us.
REAL LIFE. REAL NEWS. REAL VOICES.
Help us tell more of the stories that matter from voices that too often remain unheard.