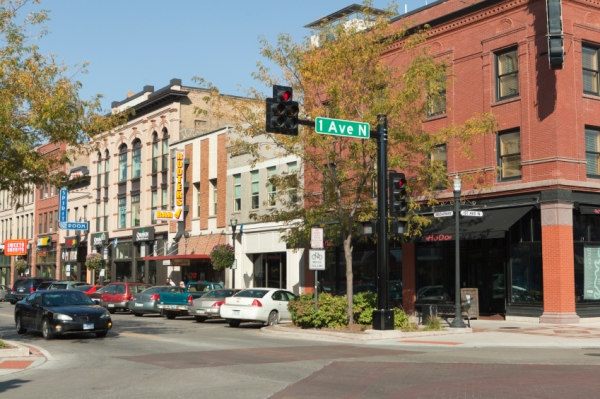 The employment picture in the U.S. has been brightening, but the improvement has not been evenly dispersed across the nation. Whether you have just graduated from college and are now looking for your first full-time job or you are looking for a job/career change, you're interested in finding areas with the greatest job opportunities.
Both Ziprecruiter.com and WalletHub.com ranked the 2015 job market in various U.S. cities earlier in the year taking slightly different approaches. Ziprecruiter looked purely at employment figures from the Bureau of Labor Statistics, including applicant-to-employer and applications-to-job posting ratios. Their top choices are:
Lincoln, NE - The capital of Nebraska boasts solid job growth including the national lead in construction job growth, low overall unemployment, and strong manufacturing and healthcare bases.
Fargo, ND - Fargo has shown steadier growth than the boom and bust cycle of the North Dakota oil fields, with education and healthcare as main job drivers.
Rochester, MN - The home of the Mayo Clinic offers major opportunities in healthcare and construction.
Sioux Falls, SD - Sioux Falls has shown continuous strong job growth and has opportunities in fields ranging from manufacturing to financial services.
Other Ziprecruiter top cities include Provo and Salt Lake City, UT; Omaha, NE; Fort Collins and Boulder, CO; Columbus, OH; and Minneapolis, MN.
WalletHub chose to include a "socioeconomic environment" ranking in their analysis. Congratulations to Sioux Falls, Omaha, and Salt Lake City -- all three cities stayed near the top of both the Ziprecruiter and WalletHub lists.
WalletHub rated Seattle, WA, as the top city with Des Moines, IA, as the second choice (top overall for job market only). Their results include an odd Arizona bias, listing four Phoenix suburbs (Gilbert, Chandler, Scottsdale, and Peoria) in their top fifteen markets.
A third analysis comes from the real-estate site Zillow. This analysis ranks the best combinations of job opportunities and income growth with affordable housing -- as you might expect from a real estate site. Cities are slotted into quadrants, with the most desirable cities falling into the quadrant of both high growth and affordable housing.
Smaller communities in the "sweet spot" include Dalton, GA, Elkhart, IN, and Battle Creek, MI; larger communities include Atlanta, Dallas-Fort Worth, and Louisville. Zillow suggests avoiding the "sour spots" of lesser employment opportunities and expensive housing such as Atlantic City, NJ, Santa Fe, NM, and Great Falls, MT.
Several sites have incorporated Zillow's interactive infographic, including the Wall Street Journal. Move your cursor over each bubble to see the values for a particular area and see how your preferred choices stack up.
The wide variance in the analyses suggests that there are many ways to assess local job markets and that some of them are contradictory. For example, Columbia, MO, comes in fifth best at Ziprecruiter for small job markets, but fares poorly in the Zillow survey on the employment front (not the housing front).
Consider the above information and websites as starting points for your search. Employment conditions can change rapidly in any city, and the local employment opportunities may not match your qualifications or skills. It is best to network within your field and find out where the major employers and opportunities in your field are located, and use these guides as supplementary documents to help you review employment options.
As you evaluate your options, don't forget to check out the cost-of-living, lifestyle, and housing opportunities before you commit to a new city. Is a great job in a city you don't like really that great of a job?