U.K. mom Katie Blackburn loves Maurice Sendak's Where the Wild Things Are so much that she named her son after the protagonist Max. Now she's paying tribute to the classic children's book in another creative way.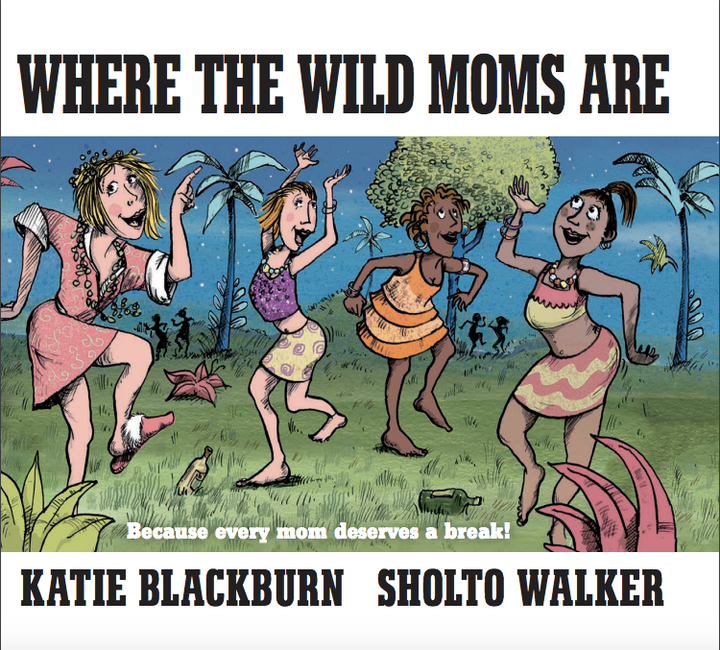 "This book was written as a sort of homage to the original, but also as a bit of fun," Blackburn told The Huffington Post. "It's also a nod to how much moms do just to keep it altogether." She added that her book is dedicated to "moms everywhere," whom she referred to as "absolute heroes."
Now the mother of a 2-year-old, the author said the transition to parenthood was challenging. "I had no idea of the total upheaval you go through as a new mom," she recalled.
In Blackburn's version, the main character is a mom looking for a break from her hectic home life. She seeks refuge on an imaginary island inhabited by "wild moms" who love to dance and drink wine all day and night. But ultimately, the protagonist must choose between her escape fantasy and her loved ones back home.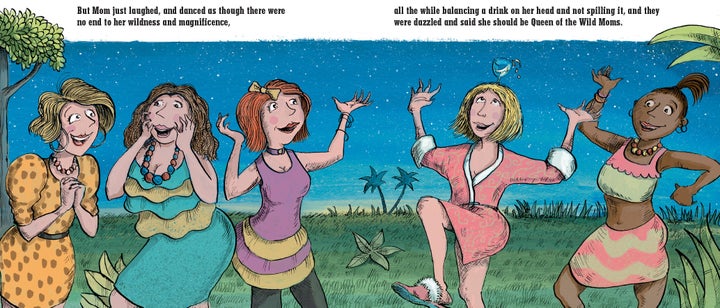 "I think most new moms need a night off to let their hair down and remember who they are, and we often don't admit to each other or anyone else how hard core the life of a new parent actually is," Blackburn said.
The author said the response to the book has been positive so far, though one Amazon reader wished the moms were even "wilder." Ultimately, Blackburn hopes her book makes other parents smile.
"It's very easy to get so caught up in the day to day madness of life with a small child and completely neglect your own sanity," she said. "You're so busy trying to do right by them, keep them safe, well fed, napping at the supposedly right times ... so I hope the book nudges parents to have a night off too!"
Keep scrolling to see some sample pages from Where the Wild Moms Are, currently available on Amazon.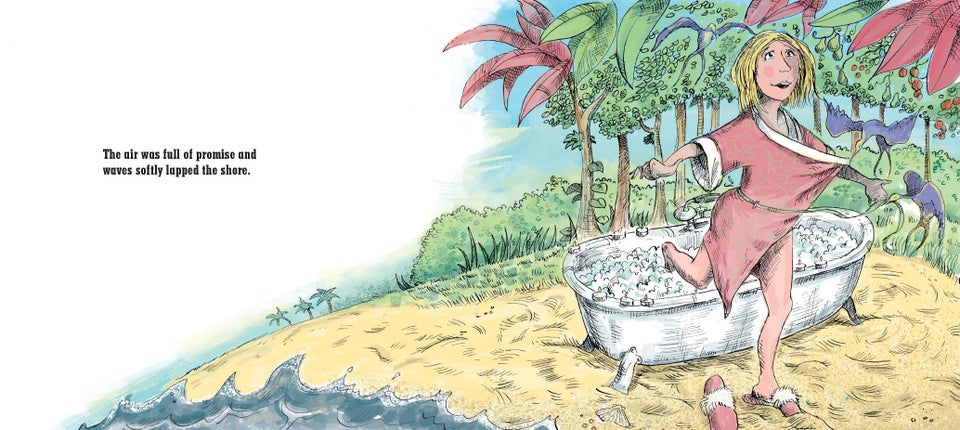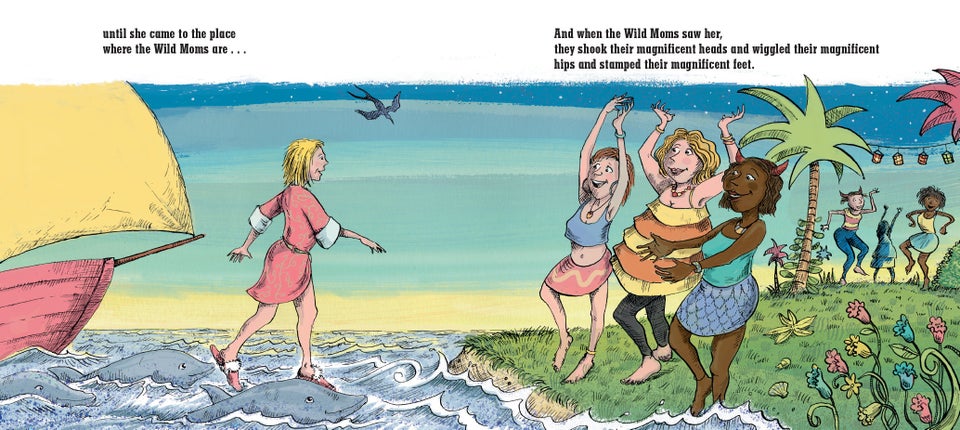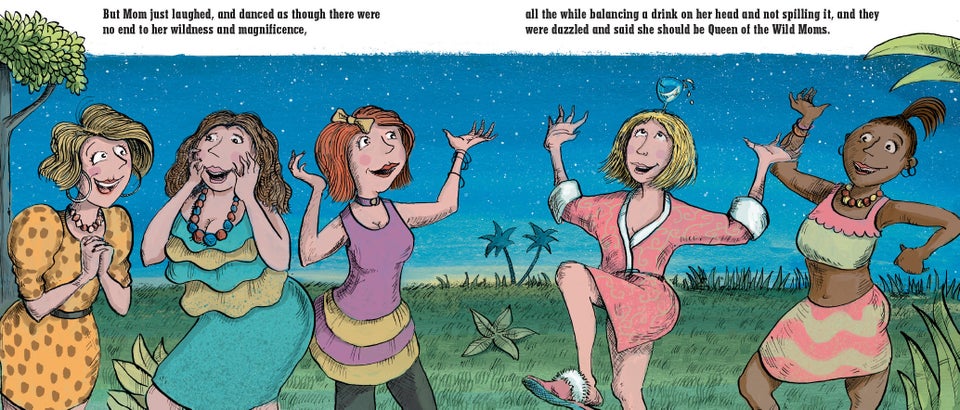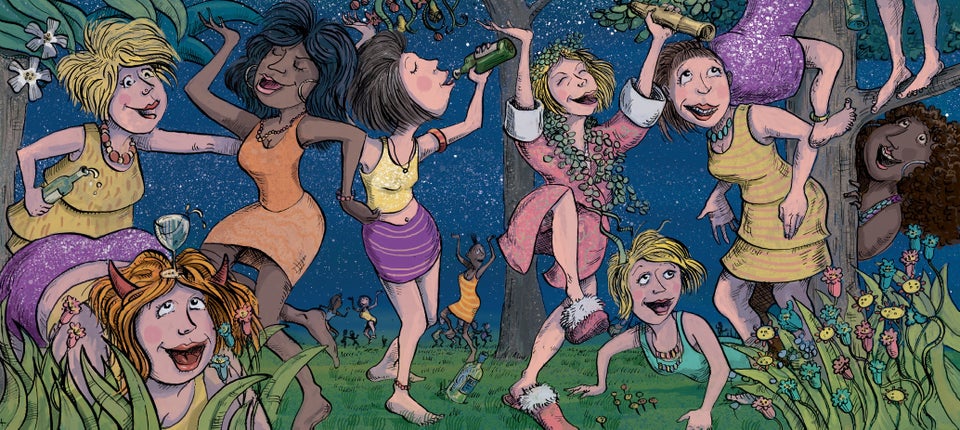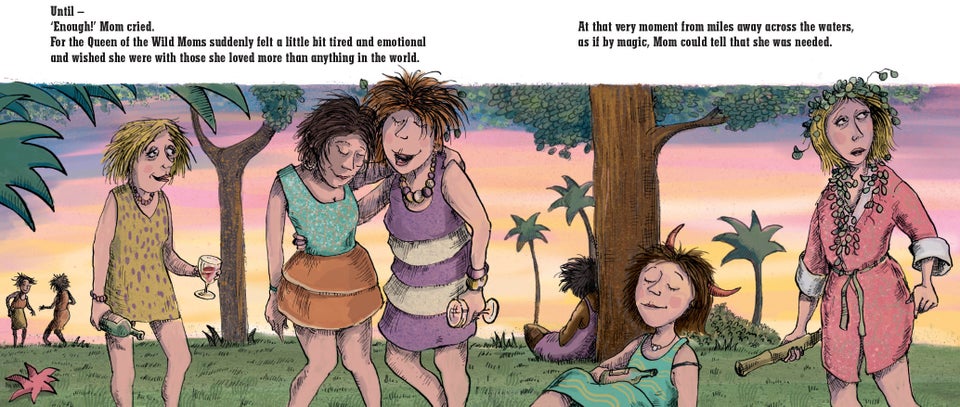 Related
Before You Go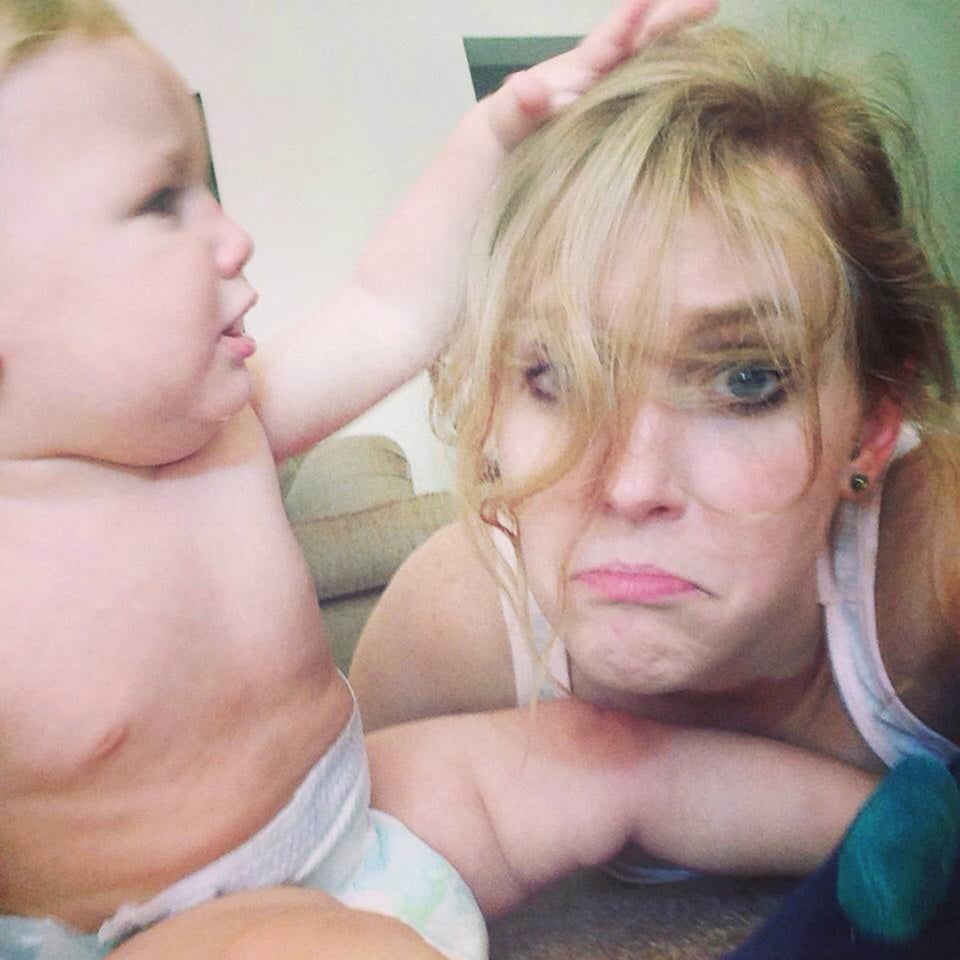 Moms' Honest Parenting Selfies