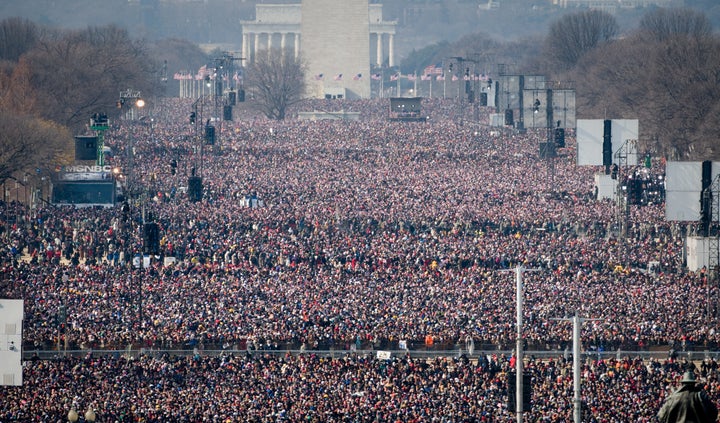 The guide includes printable cards that state D.C.'s law protecting the right to breastfeed in public, information on bag restrictions and a map of nursing and pumping locations around the National Mall for moms who prefer private or semi-private areas.
BCGW office manager, Katie Shamp, told The Huffington Post they created the guide in response to demand in the weeks leading up to inauguration weekend.
"We started getting calls ― from mothers all over the country, really ― asking if we would be open this coming Saturday during the Women's March, or if we knew of locations around the National Mall where mothers could pump or nurse privately," she explained.
"Initially we had planned to be open for those needs, but quickly realized that with the potentially overwhelming size of the March and with our location being a bit removed from everything, we needed to find some other resources close to The Mall for these moms!" she added.
Shamp said this is the first year they've put together a resource list like this but that BCGW plans to keep it updated for everyday use and future big events. She believes the guide will be particularly useful to pumping mothers.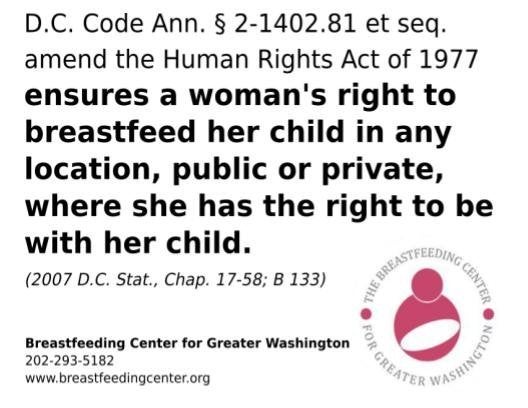 "While nursing mothers are wonderfully supported by the law in DC (and in most states, too) ― you can nurse anywhere you can legally be in DC ― pumping moms don't have the same support under the law," she explained. "So it can often be very difficult to find a non-bathroom space with an outlet to be able to pump."
Shamp also noted that the Women's March will likely have large numbers of breastfeeding mothers. "I think a lot of families of young children are very motivated to attend The Women's March this weekend because of how women's and infant health care is being threatened," she said. "The ACA is one of the only laws we have to support breastfeeding mothers with preventative lactation care, breast pump coverage, and the space and time to be able to pump at work."
She continued, "We also don't have paid family leave policies here in the U.S. to support families who choose to breastfeed for the first 6 months of life ― which both the WHO and AAP recommend. I think our families are hoping desperately for a future where the basic health care recommendations and goals for their babies ― like breastfeeding ― stay achievable."