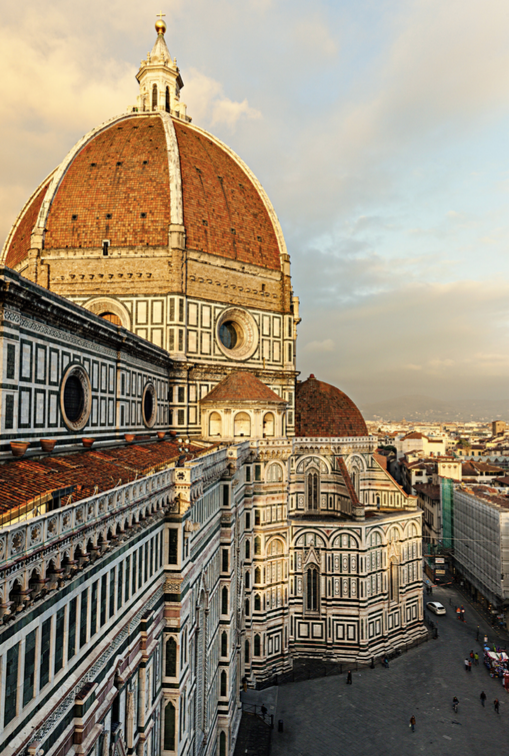 Florence is a fairly small town, but it's always packed with tourists. To find a bit
of peace and quiet, and sit near real Florentines, I chose three traditional spots, in the center as well as the outskirts. Honest and straightforward, just like the Tuscans.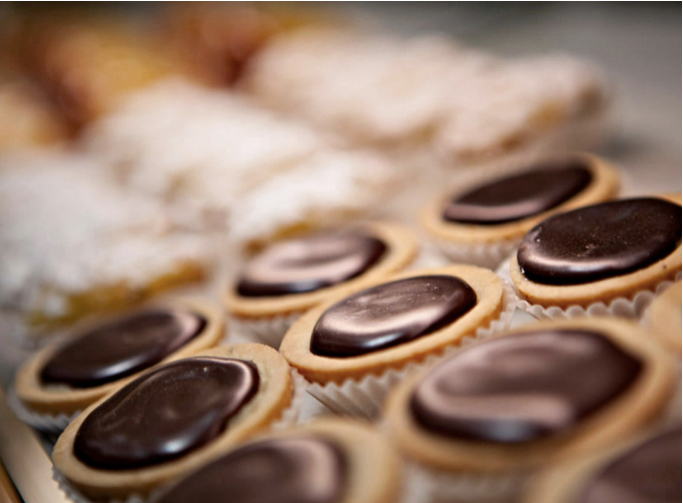 BREAKFAST
I don't recommend having a coffee with a lovely view in the center of town: too many tourists, but also pastries (and prices) that are not very appealing. In the Franchi Stadium area there is a patisserie that is perfect for breakfast – and more. The brioches and cappuccinos (artistically decorated) are wonderful, but there are also delicious petit-fours like caramelized cream puffs with Chantilly cream and mini-cheesecakes. If a holiday is afoot (Easter), the traditional homemade cakes are a must. And there is also a large variety of sandwiches and chocolates. You're bound to see soccer players there, since the home team – the Fiorentina – plays at the stadium around the corner.
PASTICCERIA STEFANIA
Via Guglielmo Marconi, 26
tel. +39 055 583040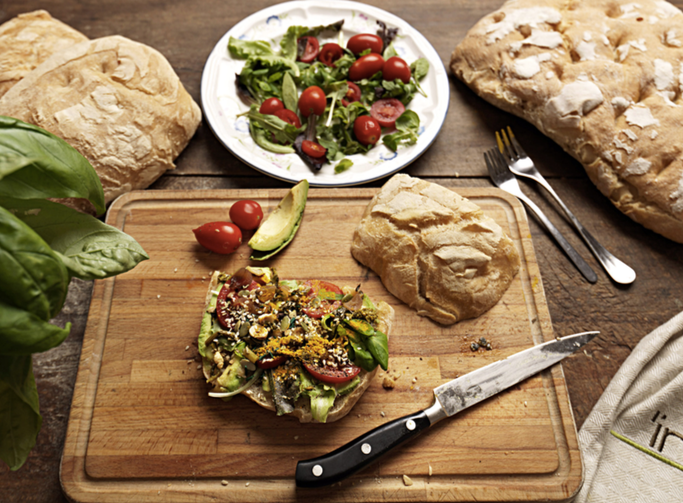 LUNCH
If you want to enjoy Tuscan dishes for dinner (packed with flavor but rich), then for lunch you're best off with a light but delicious lunch. At Ino, a food shop that sells sandwiches, all the bread is homemade (flat and called "ciabatta") and the fillings are delicious: Tuscan ham or mortadella, but there are also vegetarian choices. The bestseller? The Toscanino: with Tuscan salami, semi- aged pecorino cheese and mostarda of Carmignano figs. Only for lunch and not much seating. But you can walk to a Florentine garden (Boboli) and eat there.
INO
Via dei Georgofili, 3r/7r
tel. +39 055 219208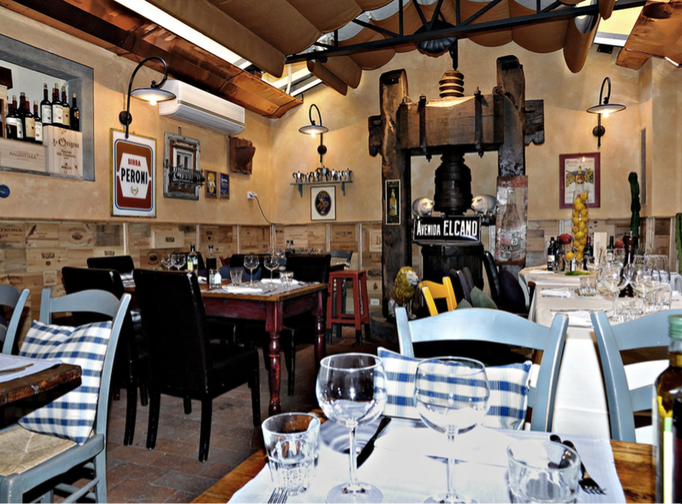 DINNER
The Fiorentina – meaning a thick, juicy T-bone steak – is one of Florence's masterpieces. To enjoy it properly, head to "I 13 Gobbi." Furnished with multicolored chairs and walls lined with the wood from wine crates, the restaurant is always packed. Appetizers with cold cuts and Tuscan crostini, and for your first course either ribollita (soup) or pappa al pomodoro, a dish made with day-old bread and tomatoes. And then your T-bone steak (usually made for two people). Take their advice for a bottle of red wine, with numerous labels available. Traditional cuisine in a home- style atmosphere.
I TREDICI GOBBI
Via del Porcellana, 9R
tel. +39 055 28401