Being Italian I have a love affair with food and what and where to eat is always something I need to know and plan ahead. I don't just eat food. I eat because I love food. And it has to be good!
It's not always easy to find a good restaurant when you're abroad. You end up eating in a place for tourists where quality can be poor and prices are high. I have to admit that Venice is not one of those low-cost destinations, but a good "osteria" can work the quality/price magic.
What traveling has taught me is to ask a local what are their favorite restaurants. And guess what?
That's always the best way to find something awesome. That's the way I started to find my way around in NYC when I started to spend a lot of time in the city.
What I've learned from my travels is also to never judge the place for its appearance: most important thing are the people inside: locals or tourists?
That's what I've learned a few years ago when I was vacationing in Italy on the island of Ischia. For two weeks I was choosing restaurants on the main promenade with my eyes. I was leaning for the restaurants that had fancy table clothes and nice lighting, and fancy people sitting inside. And I was always skipping this little one that had red and white table clothes and a super uninviting bright light.
The last night when I had already been to all of the others I decided to try that one. The best food for half of the prize and so much fun as the waitress and everybody inside knew one another. So ask around to some locals or do some research before you visit a city and look for locals in restaurants.
So if you are going to my Venice, since I cannot send you to my mom's kitchen, I will suggest you to try these restaurants I love.
Calm your tasting buds. This is my top 4.
RISTORANTE AI TRE ARCHI
It's a family-run restaurant and pizzeria in Cannareggio. After being run by his mother, since a few years the restaurant is in the hands of Andrea Mazzucato. Andrea is the most funny and entertaining owner you will find in Venice. He reminds me a lot of actor Roberto Benigni. The food is outstanding and very well prized. You can eat fresh fish everyday, delicious meat and their thin crust pizzas are to die for. We ate at this place for 7 days straight while I was filming in Venice parts of my television special for PBS "From Venice With Love". The whole crew could not stop raving about how delicious the food was everyday. They could not wait for lunch or dinner to see what Andrea had ready for us.
And they are located on a quiet side street on the canal so you will enjoy a meal like a real Venetian will do: peacefully.
Where: Cannaregio 552
Website: www.aitrearchivenezia.it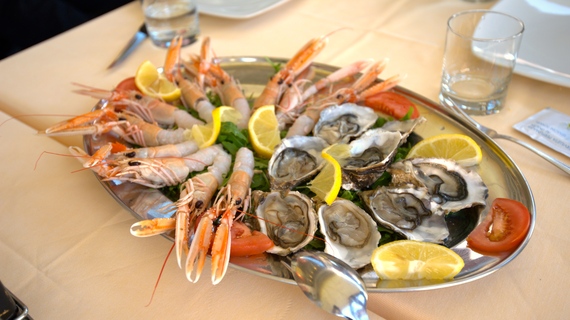 DA FIORE
It's one of the most famous restaurants in the city and it was once an old Venetian tavern. Even though it's pricey (a lunch menu of 3 courses costs € 50), their creative cuisine will amaze you. . And one of their table is on a cute little balcony on a small canal with flowers on the deck and the gondolas are passing by. It's a dream!
Book ahead for the table on the canal side. Oh, and you can't miss their cakes. To die for.
Where: Calle de le Boteghe, 3461, 30125 San Marco
Website: www.dafiore.net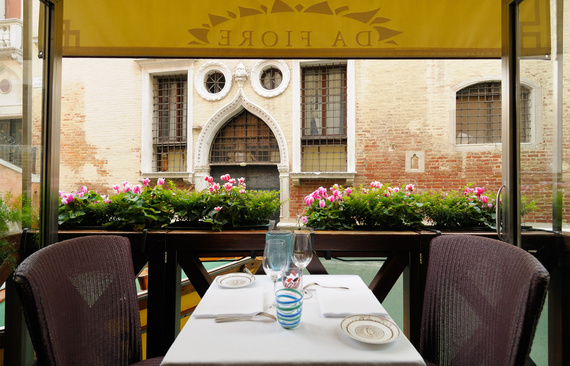 It's a family-run osteria and another one of my favorites. Food here is so good I couldn't recommend a better place. Their secret? Ingredients are freshly bought at the Rialto market every morning.
A first course (pasta) is € 14-15 -- you can check their website for a detailed list of dishes and prices. They also have a huge wine selection.
I suggest you to reserve a table via e-mail.
Where: Cannaregio 3628/A
Website: www.vinidagigio.com/index.php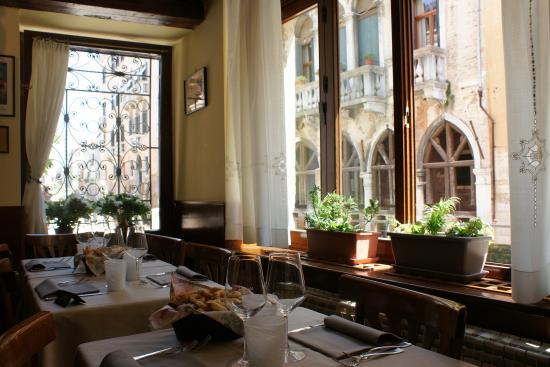 CAFFÉ CENTRALE
It's located in an ancient dwelling that dates back to the 1500s and it's a great choice if you're in Piazza San Marco because it's just one minute walk from there. If you don't know what you want to order, they have iPads: just scroll the menu and you'll see all the photos and descriptions for an easier understanding. Pasta is € 20-25.
Where: Calle Piscina de Frezzaria, 1659/B, 30100 San Marco
Website: www.caffecentralevenezia.com/en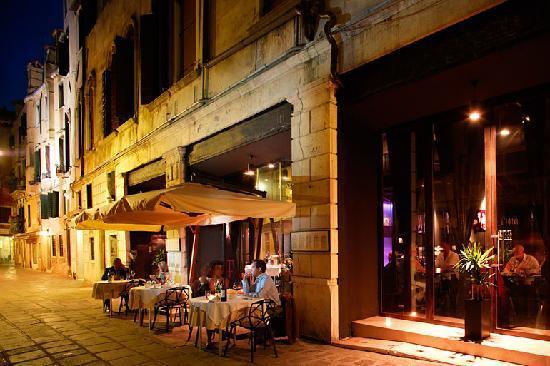 Some more restaurants if you're on a budget (€ 10-20 per person)
Da La Marisa (lunch only) - Cannaregio, 652
Il Nono Ristoro - Sotoportego De Siora Bettina, 2338
Cantina Do Spade - San Polo, 85
Buon appetito,
From Venice With Love,
Giada