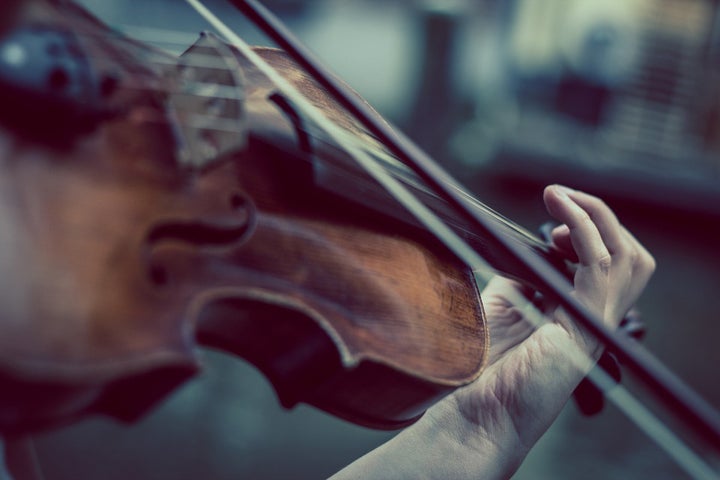 Maria Paganini had no relatives since Niccolo Paganini (1872-1840) rose to infamy levels as the Devil's Violinist. None of the Italian or Argentinian Paganini families dared to live up to the greatest violinist of all time.
The 24 Caprices that Paganini wrote and performed are some of the fastest playing notes in violin history. David Garrett, a German violinist, did a superb performance of Paganini on the violin, but not so much in acting in the movie the Devil's Violinist. Comparing Paganini's performance to Itzhak Perlman's rendition of the 24 Caprices left me disappointed. Itzhak lacked the crispness and explosiveness of David Garrett's rendition. I felt as if Itzhak's arms held him back? Maybe David Oistrakh would have fared better, but he has no full recording of the caprices.
However, the passion for the arts in the Paganini family rises with the new generation. As I write this, after my interview with Maria Paganini a year after our first interview, she has expanded on her artistic work to write and represent leading post-war European artists in her portfolio. Her son COLPONE pursues his underground graffiti art career in Barcelona.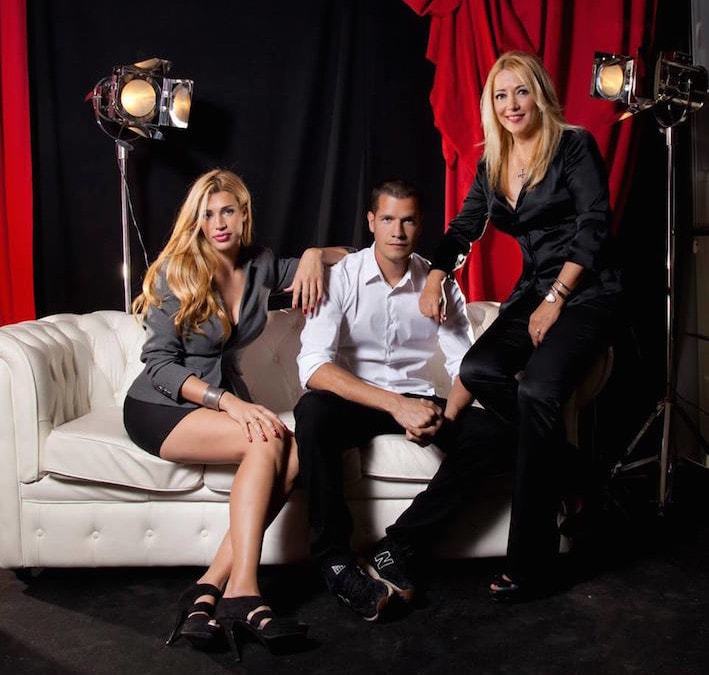 David Drake: What is your next big art project after your magazine was published in July?
Maria Paganini: What is my new project? I ask myself the same question every day. I don't just have one but several projects. Which one do I begin with? Most probably it will be to develop the artistic career of COLPONE. I will continue what I have started last year – a book that explores the world of art. Above all this, I want to encourage and support contemporary artists, and to get them seen by galleries and museums. It is a book about art which is called "CREATIVE MINDS" and it will be a great platform for these brilliant and creative minds.
I have just finished "Hansa Living" magazine. It is a comprehensive project – where art, architecture, lifestyle and the real estate business are the mainstays of the magazine. Am satisfied knowing that the magazine will be read by people of many nationalities, both European and Americans. All that remains now is the distribution, and the feeling of having done a good job.
David Drake: Being a father myself, I can understand your desire to help your children. Your son Carlos and you seem to be driven by the same raw artistic urge. Yet, your son had never listened to the music of Niccolo, your relative of two generations ago, until I wrote my article about you both in the summer of 2015. Now, does he listen to you more , and if not, what would you like to tell him?
Maria Paganini: The differences between generations and family ties affect the relationships between parents and children.However, COLPONE and I share the same love for contemporary art, "street art" and the artistic culture which surrounds hip hop. It is true that I am a woman who specializes in marketing, and I admire his work. But he is an urban artist, faithful to his culture and expression, and he doesn't want me to promote it my way. He prefers to think that people will discover him over and above any marketing strategy. Hence, our "disagreements".
On the other hand I believe that genes will speak out from generation to generation, and your article which connects the talent for the violin of Niccolo Paganini with the art of his descendant COLPONE was definitive, it really touched him very much and thanks to that, he wanted to get to know his music better and he immersed himself in the strong personality of the devil's violinist and his artistic expression. As a result we must be grateful to you since, thanks to your article, we are both enjoying these magnificent "capriccios" on a daily basis.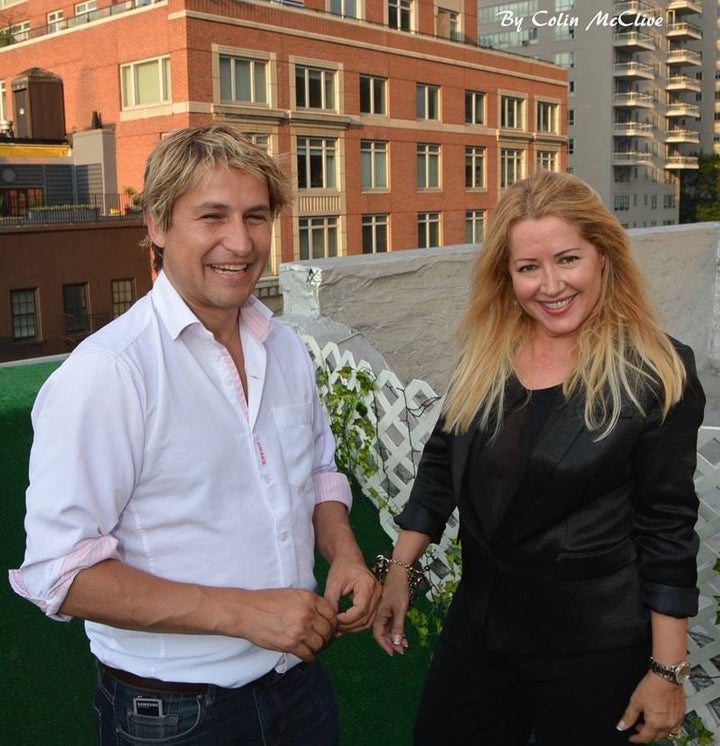 David Drake: You told us you were planning a Paganini competition at Carnegie Hall Spring 2017. My favorite piece of his 24 Capriccios is undoubtedly Capriccio No 4 at exactly 1:18 minutes in. Out of the best Capriccios, which do you prefer and which identical piece will you ask the 10 Carnegie Hall competitors to perform?
Maria Paganini: This is an enormous project, and it requires some serious work and preparation! But what could be better than if a Paganini could arrange a show such as that! Regarding my favorite piece I would say that I like the strength and passion of Capriccio No 24, even though its technique is so surprising that it is difficult to decide. On the other hand, his works are so difficult to perform, so that playing them will be quite a challenge for the talented contemporary artists who will be participating in this competition. We are sure that the New Yorkers will be delighted with a show such as this one. I am very excited and I think you are the only person who can accompany me on such an ambitious project.
David Drake: Who should apply to the competition? How can they reach you with a video recording playing 3 minutes of Capriccio No 4 and all of Capriccio No 24 – the Devil's Tune?
Maria Paganini: We will sit down and find the best way for those interested to get their recordings and videos to us. Above all, I want these artists to believe in the possibility of their becoming the future Paganini, the future "Devils Violinist". David Garrett, we are asking you to join as a judge to find the next great star celebrating Niccolo's genius.
To apply, please contact david@thesoholoft com for details.
Support HuffPost
The Stakes Have Never Been Higher
Related
Popular in the Community