New York City moves fast and aspirations soar higher than skyscrapers. The philosopher Jean-Paul Sartre described it as a place for people who can focus to infinity and whenever he stopped walking quickly, he felt anxious. However, there are plenty of places where New Yorkers slow down to reflect on the meaning of life. Below are some of the top places to get a philosophical fix, if you find yourself starting to question infinity, being, or nothingness.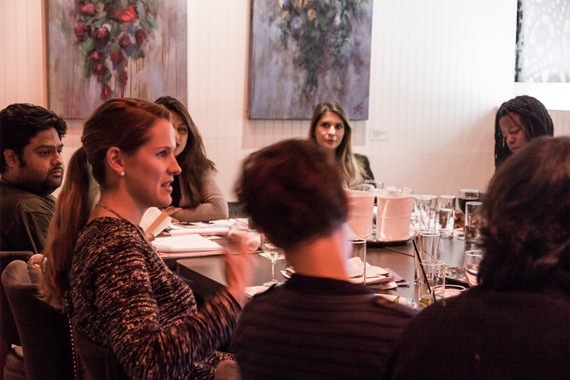 Image courtesy of the Brooklyn Institute for Social Research
Public Philosophy Lectures
Public lectures are some of the most accessible places to learn about what's on the cutting edge of philosophy in a non-academic environment. The Brooklyn Public Philosophers host a free monthly forum at the Brooklyn Public Library. Past talks include Jennifer Ware on the philosophy of humor and Jason Stanley on democracy. At the Gotham Philosophical Society, Graham Priest recently presented on Buddhism, Marxism, and capitalism. Also watch for philosophy-related events at BAM (Brooklyn Academy of Music). Simon Critchley moderates the On Truth (and Lies) conversation series and Alain de Botton launched his book The News there. BAM tickets cost around $15-$20.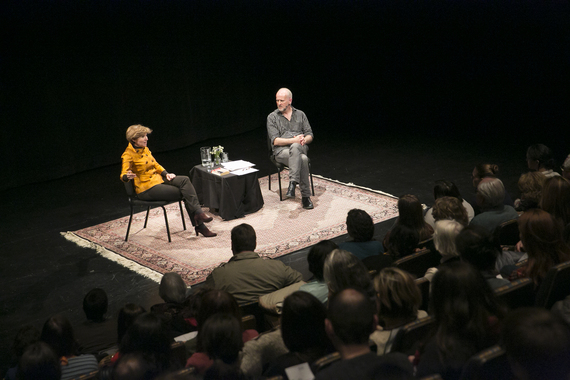 Image: Anne-Marie Slaughter and Simon Critchley © Beowulf Sheehan via BAM
Look out for philosophers launching new books, discussing hot topics, and participating in literary festivals at bookstores. McNally Jackson Books has hosted such philosophers as Alva Noë on creating and consuming art. At the Strand Bookstore, John Perry philosophized about procrastination and Frédéric Lenoir discussed his philosophical guide to happiness. Albertine in the Payne Whitney mansion regularly holds philosophical discussions. Last Spring, it turned into a philosophical disco as part of an all-night philosophy marathon curated by Mériam Korichi. In addition to philosophical performances, art, videos, and music, over 60 philosophers gave 20-minute lectures on their research, including Lydia Goehr on the concept of exodus and Tim Maudlin on our bizarre world. Bookstore events are usually free.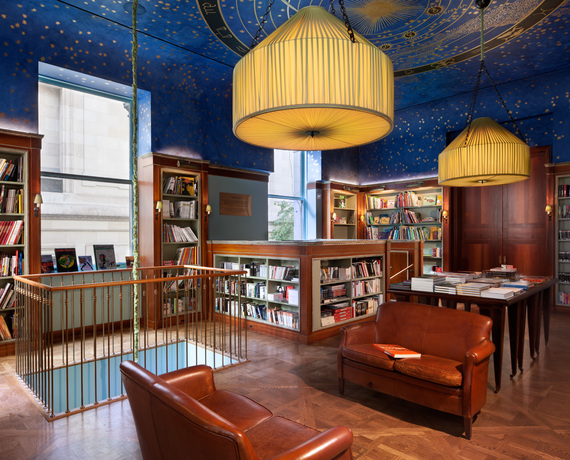 Image © John Bartelstone via Albertine
Filling the gap between university degrees and ad hoc events, non-profit institutions offer short philosophy courses. The Brooklyn Institute for Social Research runs four-session liberal arts continuing education courses, followed by libations, for $315. Recent classes include A Genealogy of Eros, Becoming Cyborg in America, and Feminist Studies of Technology. The School of Practical Philosophy offers workshops and courses starting at $10, online and in-person, based on a blend of Eastern and Western wisdom. The New York Public Library's Jefferson Market branch in the West Village occasionally offers free short philosophy courses on Saturday afternoons.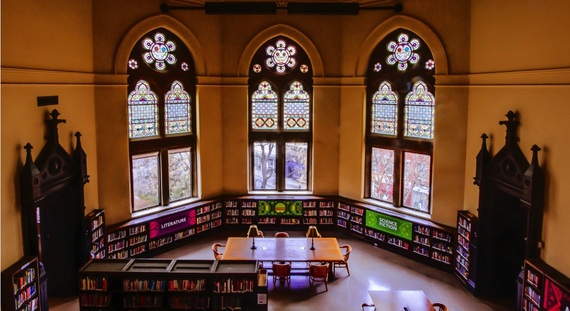 Image © Iyad Kheirbek via Jefferson Market Library
Meetup.com groups are held wherever a quiet spot can be found, which tends to be off-peak times in public spaces, cafés, restaurants, delis, bars, or in private apartments. There are dozens of groups, including tea and taoism, death cafés, and yoga philosophy. Massimo Pigliucci runs a Stoic Meetup. Philosophy-in-Manhattan hosts philosophers talking about topics such as Woody Allen films and artificial intelligence. New York Philosophy's monthly Meetup attracts a large crowd for happy hour drinks and small group debates. If you're single, it's also a good place to mingle. Meetups sometimes charge a nominal fee that includes food or drink. Expect to meet a wide variety of people at these events: philosophy students, professors, journalists, bankers, lawyers, authors, actors, and possibly even welders.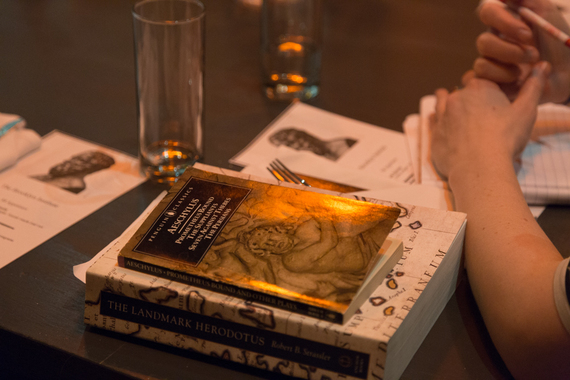 Image courtesy of the Brooklyn Institute for Social Research
Universities regularly open their philosophical doors to the public. Audiences are mostly graduate students and professors, so do expect to be intellectually stretched, but don't despair if you're unclear about the intricacies of epistemic akrasia after a two-hour presentation on it. New York University recently hosted a free existentialism in culture film and seminar series with Michel Contat. The New School runs free public cross-disciplinary seminars, such as Patricia Williams on regret and bell hooks in conversation with Cornel West, Gloria Steinem, Laverne Cox, and Samuel R. Delany. The Graduate Center at the City University of New York and Columbia University also host regular philosophy colloquia.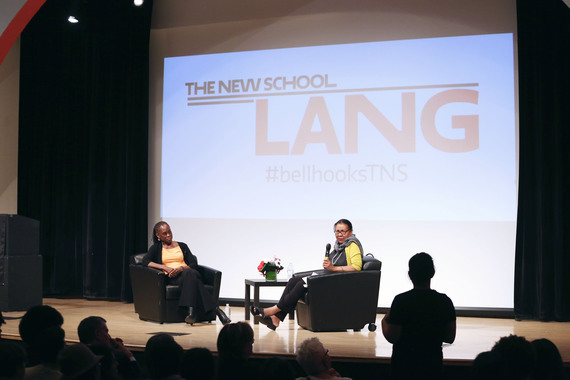 Image: bell hooks and Chirlane McCray © Jonathan Grassi via The New School
This article was originally published on The Culture Trip and is republished here with permission.
Related
Popular in the Community