Miami Music Week has officially arrived. For those who aren't familiar with the clan of DJ groupies who come to gather at Bayfront Park, maybe you know this as Ultra. This is one of the busiest times of the year that's filled with plenty of people who really like to party. DJ's play all day but, sometimes it's necessary to take a break and get revved up for the next set with some cocktails and bites. Here are the top five places to recharge those dancing feet.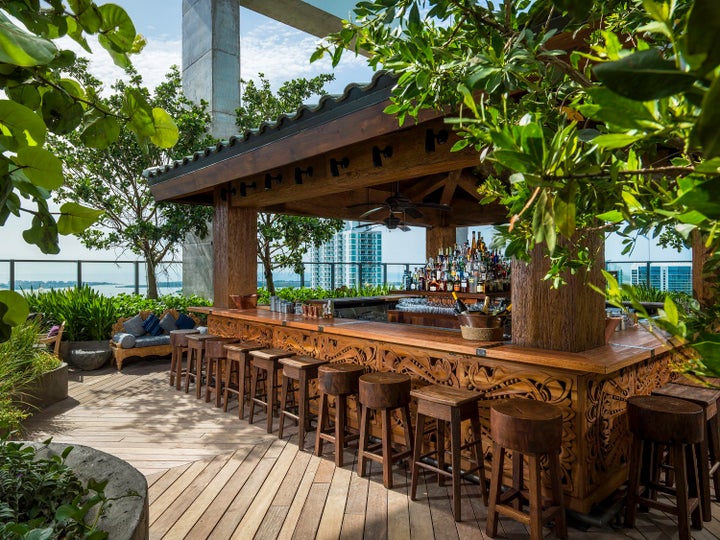 Swoon over rooftop views from the newcomer hotel at EAST Miami Sugar. Stay surrounded by a lush garden and a Southeast Asian inspired jungle to keep the party going in a more natural setting. Fall in love with cocktails like their signature Lychee Blossom made with Russian Standard Vodka, sake and lychee ($12) or heat things up with a Chili Parador shakned with Don Julio Blanco Tequila, tannat, agave, lime and thai chili ($15). Pair it with some fancy bar snacks like Boneless Korean Chicken Wings served in lettuce cups and Steamed Prawn & Scallop Dumplings or sushi rolls. This gem is also located a bridge away from Downtown Miami making it a hop, skip and a jump from the festivities.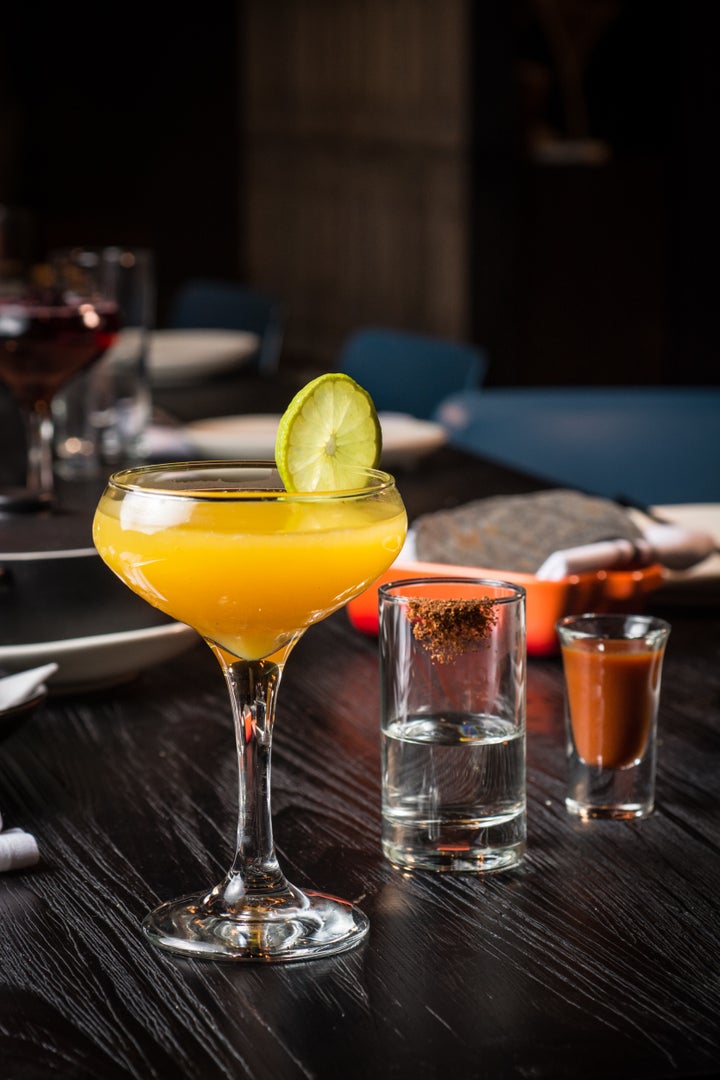 Anyone celebrating UMC can admit a trip to Miami Beach is unavoidable. If that means getting wet and wild at HYDE or poppin' bottles at LIV, a stop to this Mexican driven mecca will be just as rewarding. Dos Caminos veteran, Chef Scott Linquist is crafting up traditional Mexican dishes like four types of moles, enchiladas, olla's (cooking pots) and the best guacamole in town. Soak up a hangover during weekend brunch with Chilaquiles (add chorizo, lamb barbacoa, duck carnitas or bacon) or Huevos Rancheros and wash it down with $30 bottomless Michelada's, Margarita's, Mimosa's and Bloody Maria's. Turn up with one of their 50 different tequilas or 20 varieties of mezcal. Protip - drinks are $8 during happy hour which is 4-6 PM and 9 PM - close every day.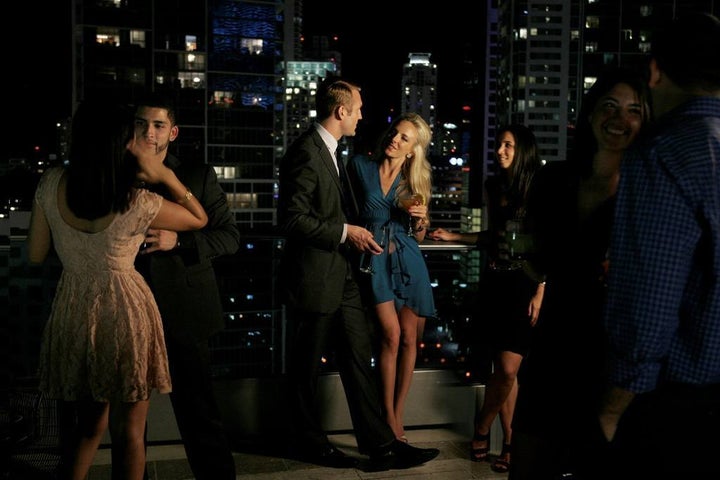 Not only is this rooftop oasis located adjacent to the festival but, they also have an EPIC happy hour on Friday night. Ride up to the 16th floor and breathe in sky high views of Miami that will keep you hypnotized (in case, that hasn't happen yet). Join in on happy hour starting at 5 PM and get there at 5 PM because, there will be a swarm of people who want to feel some type of way. As they say here, "chase the clock" and sip bubbles, premium well cocktails or beer for $5 but, hurry up because, the price raises per dollar every hour until 11 PM. Whatever you do, order the Parmesan Truffle French Fries from the bar bites menu. Don't worry, there will be a DJ and the beats are just as good here.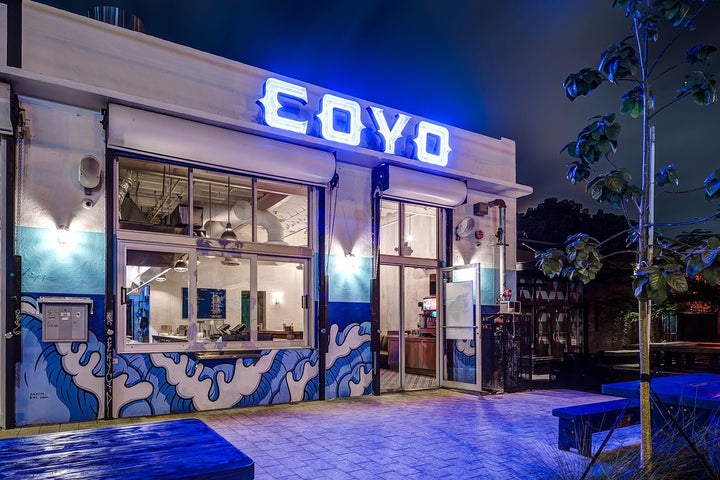 This Wynwood empire is so much more than a taco shop. Behind this street-style taqueria hides a speakeasy stocked with more than 100 different tequilas and 25 mezcals. Oh and that secret back bar happens to hosts some of the best DJ's in the world where Diplo has been notorious for making cameos. To escape the crowds, unwind during their generously extended happy hour from 5-9 PM or stay all night to see who their special guests DJ's are this weekend. Since it's a special time of the year, the bar won't close until 5 AM. For anyone wondering about the tacos, go for the duck carnitas and churros.
Located at 2300 NW 2nd Ave.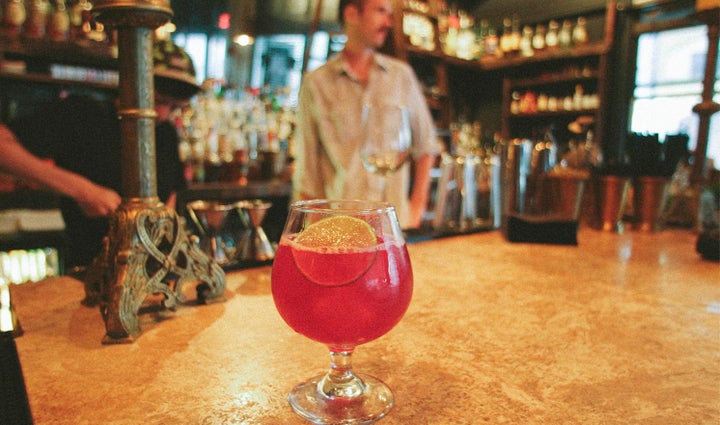 The rules are here are simple, there basically are none. There is no dress code, velvet ropes, security, cover, and barely a closing time (8 AM on the weekends). It's arguable the location is not the greatest but, it depends how you look at it. There might be a clan of homeless people down the block but, on the other side is a 24 hours stripclub/nightclub/rooftop restaurant/bar across the street. In any case, wash away any harsh feelings with a beer from their seriously extensive selection or keep it classy with a Sazerac or Sidecar. If it happens to be daylight upon your departure grab a Runny and Everything Sammie, which might as will be named the holy grail, ($13) at ALL DAY for breakfast.
Related
Popular in the Community