Whether you spend a ton of money on a down payment or a security deposit, you probably want your new home to feel like it belongs in a magazine, even if that means dropping more cash. You have been working on that "New Home" Pinterest board before you even found your dream digs, after all.
We've all been at the crossroads of big dreams and little budgets, and we're here to offer some advice: Start small. That means there are some things you should invest in now -- step away from that IKEA sofa -- and some things you can afford to buy cheap and upgrade later. The most important step? Stick to one room at a time.
Here's a "starter kit" we created to show you how to do just that.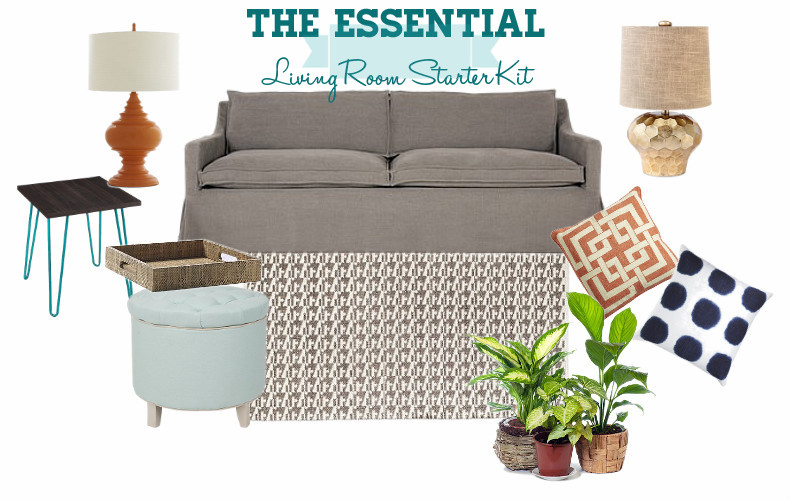 Buy Now: A Quality Sofa
You've heard us say this before, and we will say it again: Don't skimp on a sofa. Yes, it will eat up most, if not all of your decorating budget, but as the (semi-permanent) anchor of most living rooms, the sofa needs to withstand your TV binge-watching sessions and your evolving tastes down the road. Think: Well-made with a timeless silhouette, like this Axel Sofa from Jayson Home.
Upgrade Later: Custom Upholstery
The right sofa doesn't need upgrading, but if you want to make it your own at some point, the best way to do it is to have it reupholstered in a fabric (or a slipcover) of your choice.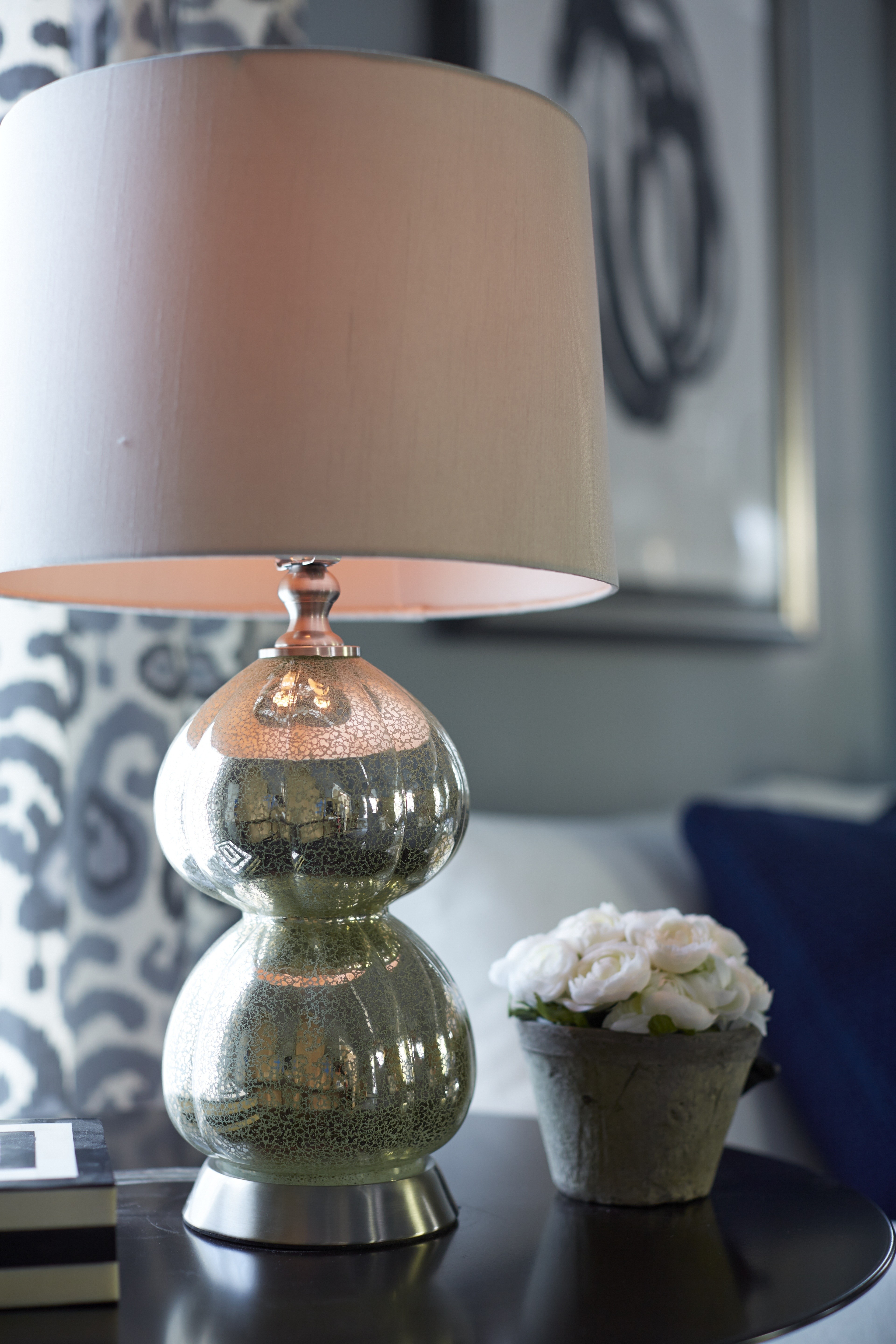 Photo courtesy of HomeGoods
Buy Now: Table Lamps
Think of these as stylish stand-ins for your main source of lighting. You can't go wrong spending less than $100 here. Our favorite lighting source (as shown above): HomeGoods.
Upgrade Later: A Statement Ceiling Fixture
When your budget allows, swap out generic flush-mount fixtures for a statement pendant or chandelier. You'll be looking at your living room in a whole new light -- literally.
Upgrade Later: Graphic Pillow Covers
If a full-out reupholstery project is out of the question, the easiest way to give your side chairs or sofa a new look is to switch out the pillows. Covers run the gamut style-wise and won't cost you much more than the inserts themselves. The ones we picked for our inspiration board, above, cost less than $50 at Wisteria.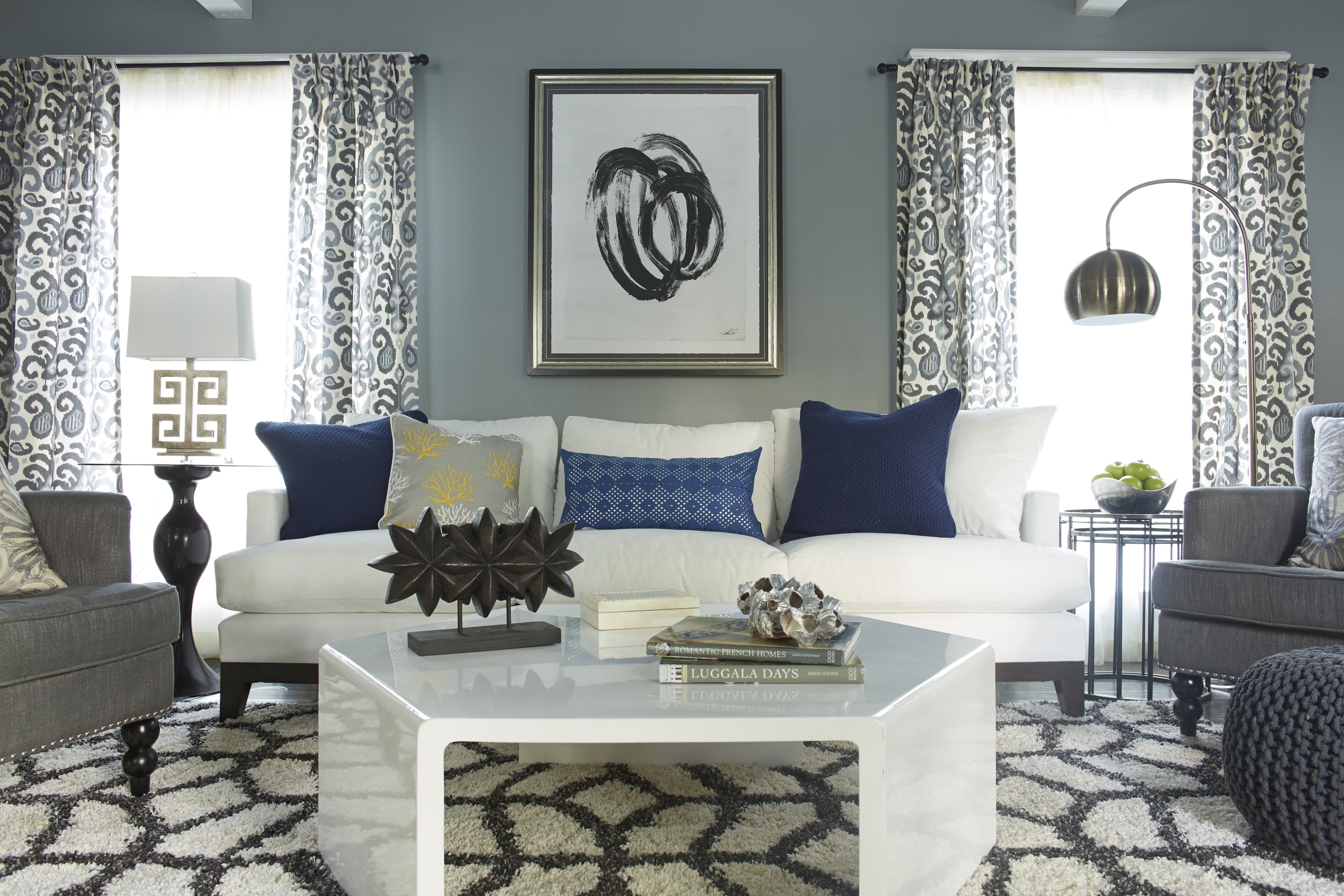 Photo courtesy of HomeGoods
Buy Now: Fail-Proof House Plants
Hardy greenery like snake plants and peace lilies are good choices if you're looking for something relatively low-maintenance (and inexpensive) to give your living room some life.
Upgrade Later: Fresh-Cut Blooms
Floral arrangements will cost you (unless you go the grocery store route), and their short lifespan means you'll have to replace them every few days -- but there is nothing like an arrangement of garden roses to make a room feel magazine-ready.
Buy Now: A Neutral Area Rug
One we love -- like this hand-woven piece by Nate Berkus for Target -- could easily stand on its own...
Upgrade Later: A Luxe Layer To Top It Off
...But for a designer-approved "layered" look, you could also add a smaller, more detailed piece on top, later on.
Buy Now: A Storage Ottoman and Tray
You will inevitably find stray items that haven't yet found a home after your move -- this is the place to stash them. Plus, an ottoman can double as seating until you can afford to fill out the room with side chairs.
Upgrade Later: A Real Coffee Table
Next to your sofa, your coffee table is the centerpiece of a living room. Take your time and make it count.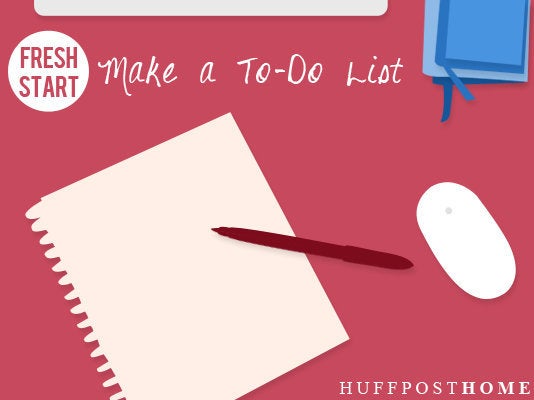 Get A Fresh Start On Cleaning And Organizing