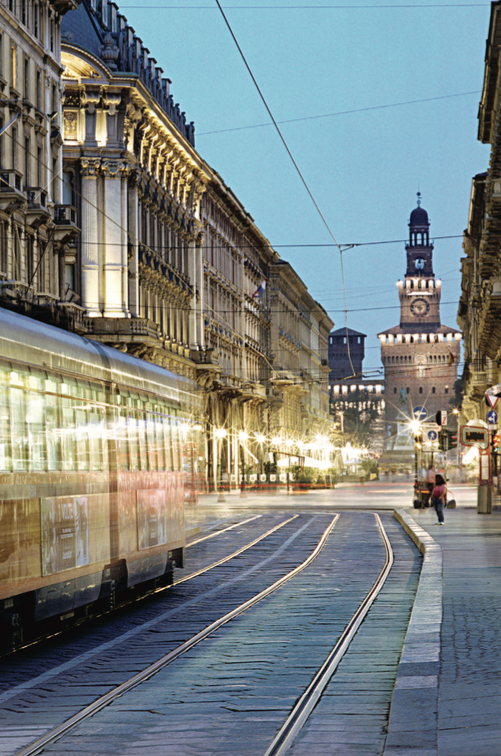 Milan is the city of fashion, style and design. Sophisticated and cosmopolitan, it obviously offers the finest hotels and restaurants on an international level, above all in the deluxe categories. But so far there has been little available if you travel on a budget, especially if you don't want to forgo a bit of metropolitan charm. Over the past few years, however, thanks above all to the very strong competition of temporary rental sites along the lines of Airbnb, the availability of rooms with low prices but great substance has grown exponentially.
The first hostels and the first affordable restaurants run by major chefs are here, and some hotels—including historical ones—have gained a market niche with mid-range customers, without relegating them to dusty rooms in poorly connected areas far from the center.
These are our favorites, to help you avoid letting hasty choices ruin your vacation.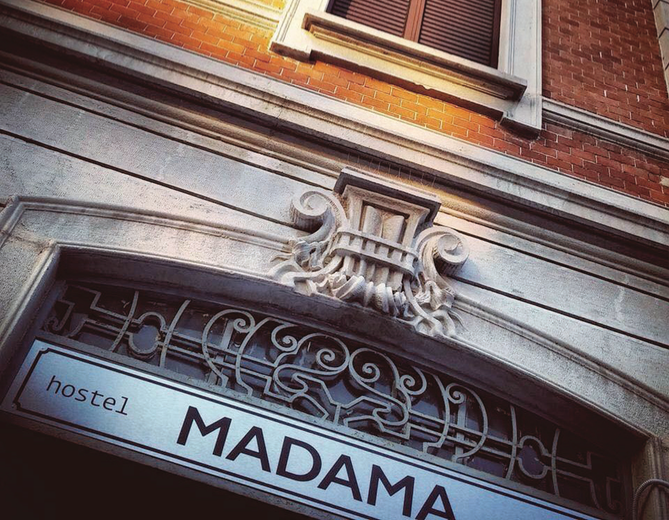 Madama
Madama has been a minor phenomenon for about a year. Located in a magnificent building from the early twentieth century, it has tapped into the new artistic and fashion-oriented clientele gravitating around the Fondazione Prada, the new art gallery of the famous fashion house. The neighborhood is Corso Lodi, which seems far from the city center if you look on a map, but is actually just four subway stops from Piazza Duomo (travel time: about 5 minutes), and it offers a cross-section of real Milanese life. Above all, the other businesses around it (restaurants, cafés and more) offer reasonable prices. Colorful recycled furnishings, spacious rooms and comfortable beds, and a restaurant that serves everything from sandwiches to more intricate dishes, paying special attention to vegetarians. A bit of trivia: the name, Madama, is slang for police and in fact, the building once housed a precinct.
Madama Hostel & Bistrot
Via Benaco 1, Milan www.madamahostel.com rooms from 28 to 90 euros a night, breakfast included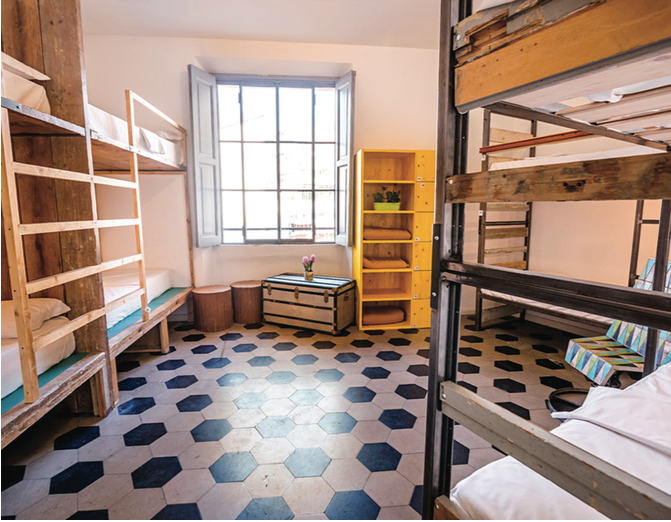 Ostello Bello
Hostelworld.com named Ostello Bello the best in Europe in 2014, and it was the first experiment in bringing happy and hyper- connected young hipsters to the center of town. The main hostel is in a historical building on Via Medici, less than a ten-minute walk from Piazza Duomo. In addition to a wide choice of rooms (from singles to doubles to large rooms for families) that all have their own bathroom (a real luxury for a hostel!), it has a bar where happy hour has rightfully earned its place on the local scene. It is completely air conditioned, has Wi-Fi and offers a delicious breakfast (included in the price). Another one has now been opened near the Central Station. Ostello Bello
Via Medici 4, Milan www.ostellobello.com
rooms from 30 to 90 euros a night, breakfast included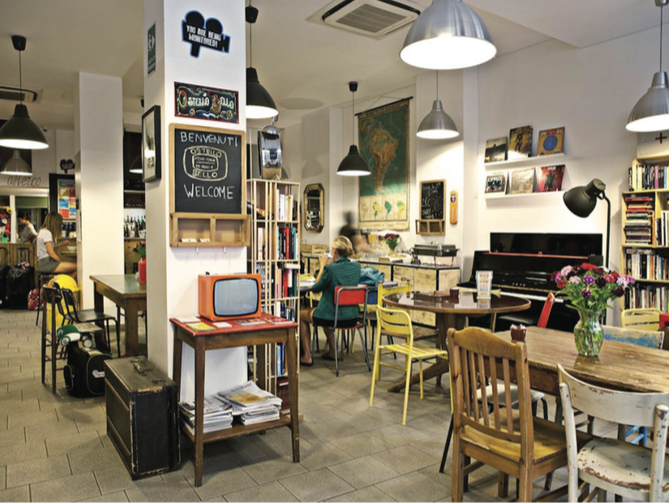 B&B Porta Garibaldi
The B&B, perfect for couples and those with more classic tastes, is at the crossroads of the alleys of old Brera, with all its 1930s allure, and Porta Nuova, the new outlying area with dazzling skyscrapers that is rapidly becoming a hopping and very "in" district. B&B Porta Garibaldi is an apartment with 485 very colorful square feet and all amenities, including a super Italian-style breakfast with croissants, juice and homemade jams.
B&B Porta Garibaldi
Viale Pasubio, 8, Milan www.portagaribaldi.it
from 100 to 140 euros a night, breakfast included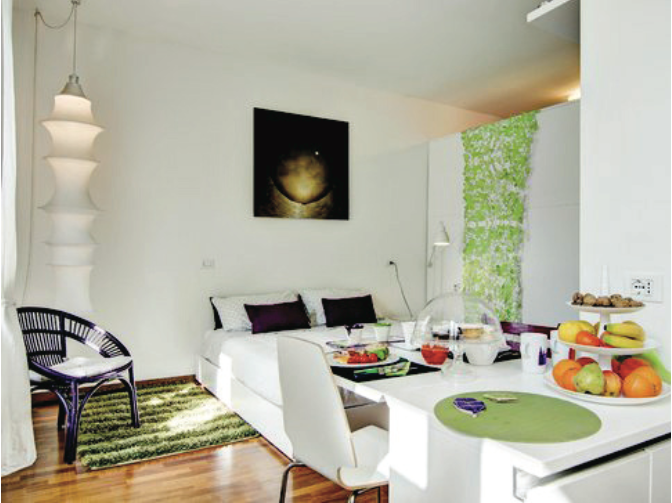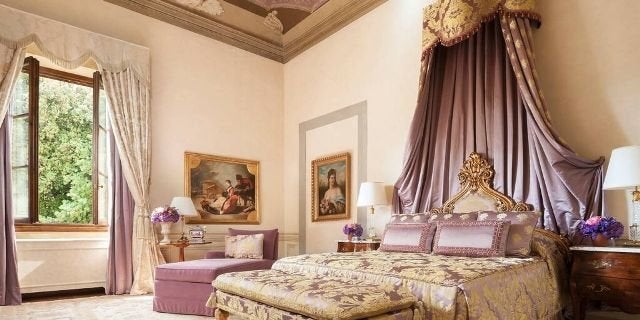 Best Hotels For Sleep In Italy