Texas is a place where old and new come together to create incredible and unique destinations. Small town artsy hotels, big city luxury skyscrapers and nature-loving resorts just scratch the surface of what Texas has to offer, and we are just starting. Here are some of the latest and greatest in Texas lodging.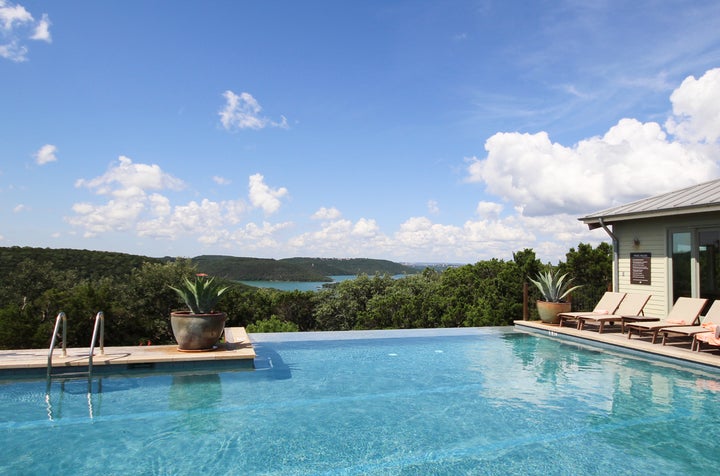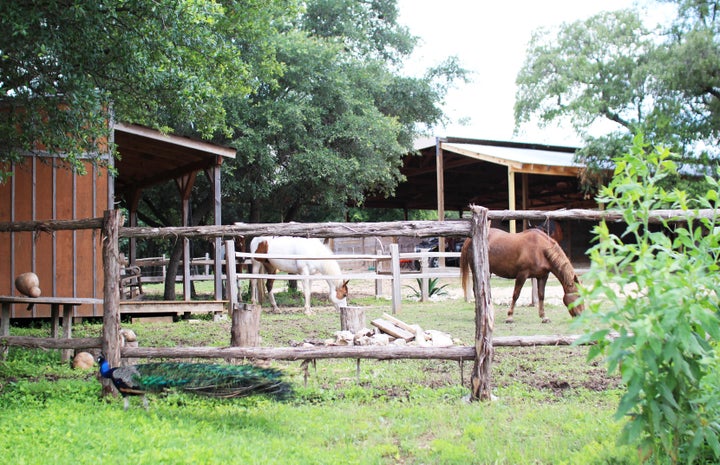 Voted one of the 100 top hotels in the world by Conde Nast Traveler's 2015 Readers Choice Awards, Travaasa Austin is a destination for all. Surrounded by ancient trees and rolling hills, the resort practically disappears amidst nature. Being at Travaasa, even if just for a weekend, encourages you to approach nature unabashed; when you do, nature will embrace you right back. With a multitude of activities that encompass both luxury and simplicity, this is a destination that feels a bit like a zen safari mixed with just the right amount of opulence.
Wake up to a beautiful sunrise with fresh coffee and a yoga session, then spend the morning exploring on horseback. Stop for a healthy lunch and head over to the spa for a farm-to-spa facial chalk-full of organic elixirs to beautify and brighten your skin. In the afternoon, pick your activity — napping poolside, reading under the oak trees, hatchet-throwing (yes, you read that right!), archery, culinary classes, or hiking -- the activity list is jam-packed, catering to those who appreciate a little whimsy. At Travaasa you are able to do guided activities and tours, or self-paced leisurely ones if you are in a relaxing mood, and everything from your spa experience to your menu can be personalized. The staff will help design a customized itinerary to meet your activity level upon arrival, or suggest activities that best fit your interests. Visiting Travaasa is a journey of the senses and ideal for a healing weekend alone, a family trip, or a romantic getaway.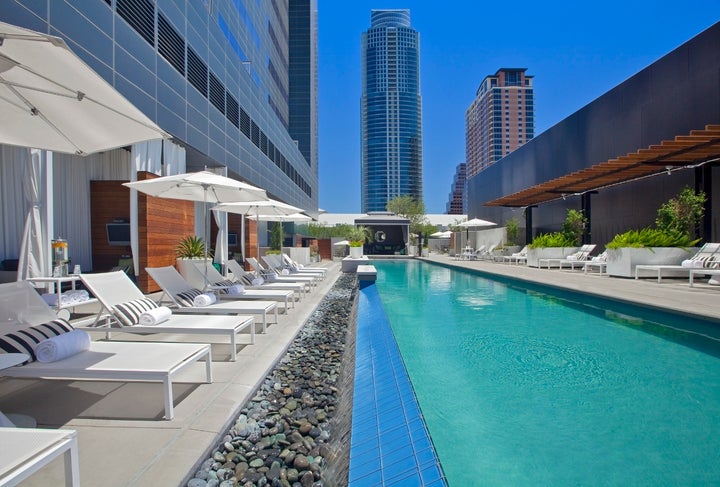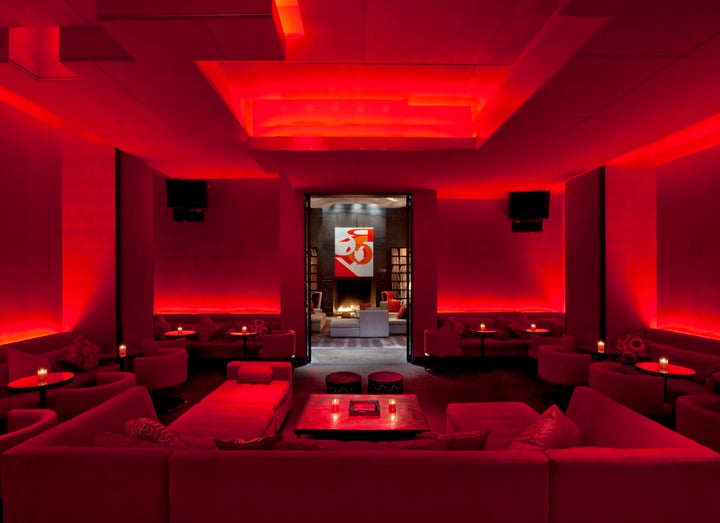 The W Austin has always been the coolest spot in town, but this summer it's bringing extra heat with tons of activities and updates to the calendar. Located smack dab in the heart of Texas' capital city, this green hotel has been part of the cityscape for a few years, yet still stands as one of the most sought-after stops for both tourists and locals. The contemporary design and spa-like vibe of this retreat create a sort of giant adult playground that Austinites flock to each summer.
This summer will be filled with SoundWave, the popular pool parties happening Sundays and holiday Mondays from noon to sundown, happy hours Monday through Friday at all the bars (WET, Living Room Bars, and TRACE) and Women's Club Wednesday happening in the living room. The infamous spa happy hour Monday through Friday from 5-8pm at AWAY, which includes mini spa services and complimentary cocktails, makes for a cherry on top of a perfect stay. And because we're spoiled here in Texas, when you show a Texas ID you get 30% off spa services anytime during the week. When they say Austin is a city where you play as hard as you work, this is exactly what they had in mind.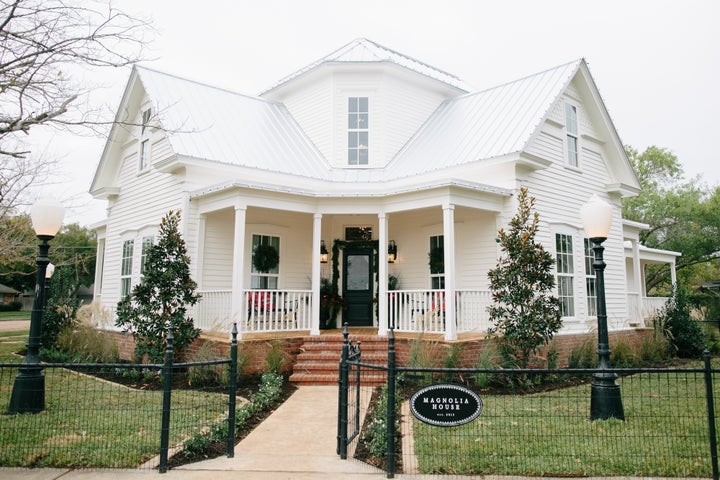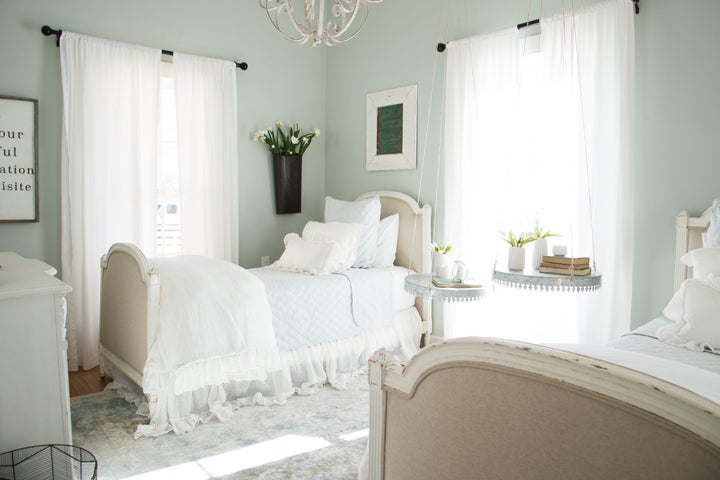 We all love Chip and Joanna Gaines more than our hearts can bear, but get ready to become even more obsessed with the darling couple. One of their latest projects, the Magnolia House, is now open for booking. The house is renovated in their signature rustic-chic style, featuring shiplap walls and ceilings in most rooms and those approachable, homey accents we have come to adore by watching them on HGTV. The house can be booked as a vacation rental and sleeps a total of eight individuals.
Chip and Joanna had in mind the ultimate Magnolia experience when designing the home, and crafted it so it thoughtfully that visitors not only feel like they are truly in the heart of Texas, but also a part of the Gaines family as well. All white bedding, French Country bed frames, and a farmhouse kitchen will transport you to days gone by, putting guests at ease for their stay. This is a perfect hideaway for a family, a couples' weekend full of antiquing and coffee shop hopping and of course visiting Magnolia Market. If you you have obsessed over their show for years now and feel like you know them personally, this will make you feel even closer.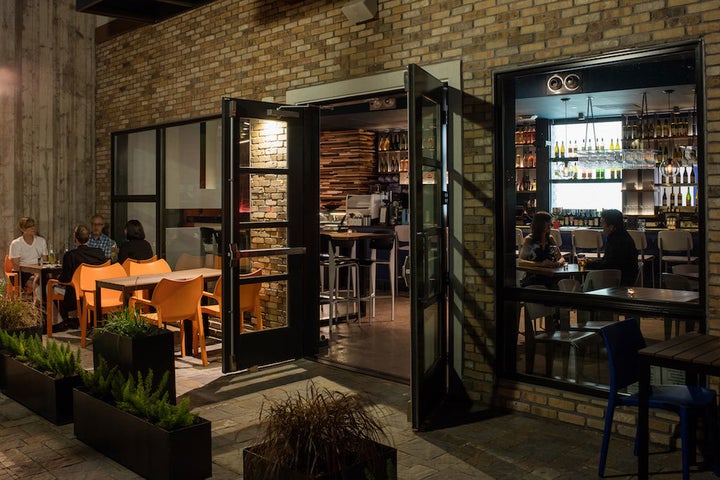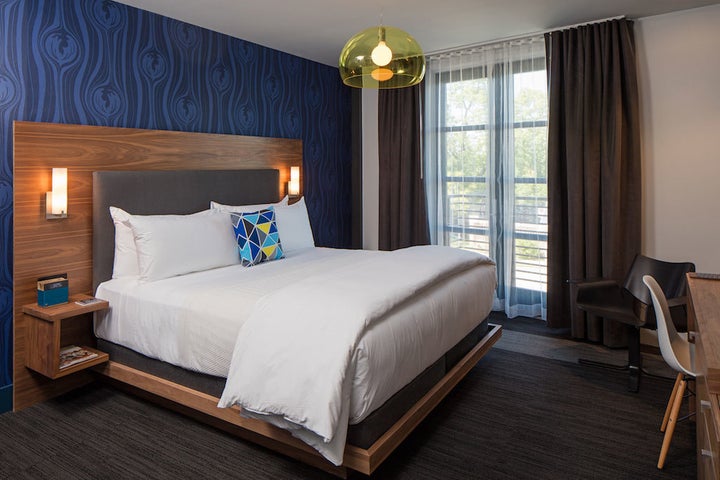 The newest hotel in East Austin, Hotel Eleven, offers 14 rooms (most with astounding city views), a bustling bar serving wine and local beer and the opportunity to mingle in one of the city's hottest areas. The modern design maintains a welcoming atmosphere throughout the hotel and many of the design elements came from the owners own travel and life experiences.
Mark Vornberg and Shelly Leibhan, the husband and wife team behind the concept, wanted to create something that embodied all of their favorite places and amenitieswhile being located and with an authentic feel. Near some of Austin's most popular restaurants and nightlife, Hotel Eleven is ideally located for a first-time visitor who wants to be walking distance from the action. Staying at Hotel Eleven enables you to walk over to some of the best nightlife in Austin, world-famous 6th Street, and many of Austin's live music venues.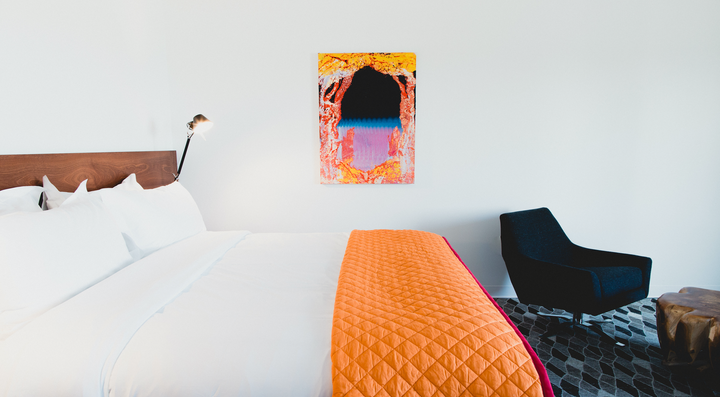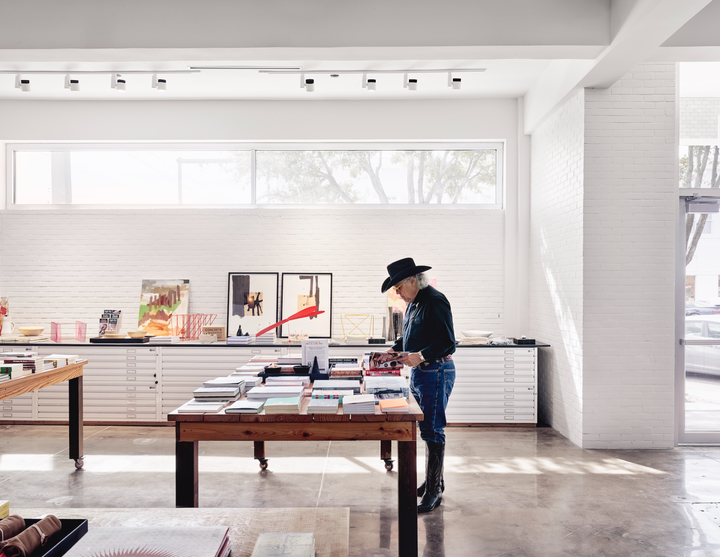 If you've visited West Texas, you know it's an entirely different animal from the rest of the state. The impossibly artsy town of Marfa is where Hotel Saint George resides, a 55-room boutique hotel intentionally designed to display the historical foundations of a desert village, now turned a hip tourist destination. The footprint is that of an 1880's hotel by the same name, the original property home to railroad travelers and cowboys passing through. Now, Hotel Saint George offers sleek accommodations for both ranchers and bohemian art lovers wandering to the art destination.
The hotel's design features many architectural and interior details that represent the local aesthetic like clean lines and minimalistic furnishings, but stays true to the past by repurposing the structure, bricks and marble from the site's 1929 original construction. Reused elements and industrial materials create a crisp and soothing atmosphere designed to inspire creativity and create a space for the love of art and culture, as well as feature local finds and makers. Stop in LaVenture – a fine-dining American restaurant led by Chef Allison Jenkins, a native Texan, and don't miss visiting Marfa Book Company – the beloved bookstore that served as one of the town's first cultural anchors.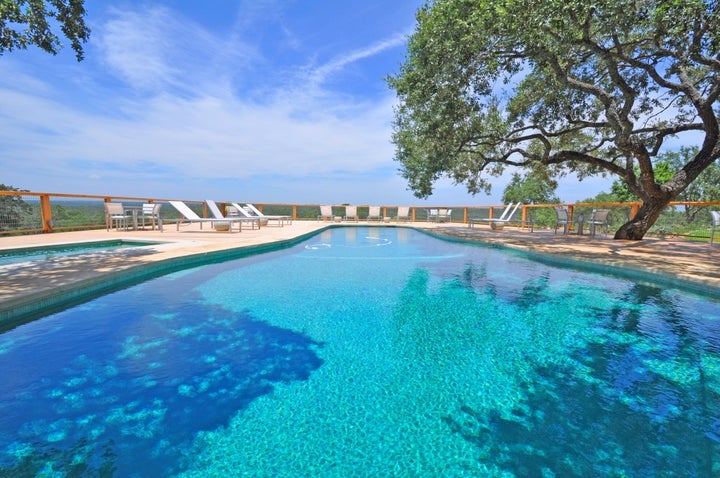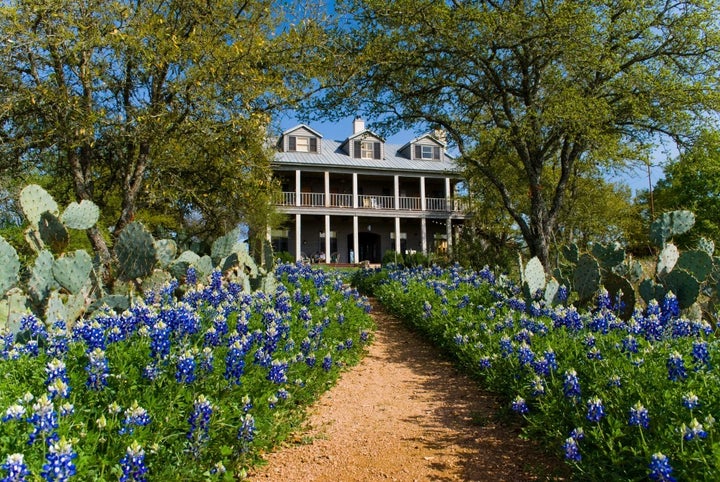 Situated on 90 acres of Texas Hill Country, Sage Hill Inn Above Onion Creek is a top-rated boutique hotel, spa and restaurant offering peace and quiet away from the city noise. Just recently, it welcomed new Executive Chef Autumn Wallace and opened its dinner reservations to the public. Sixteen large rooms, including stand alone homes and suites with fire pits and Jacuzzi baths, offer plenty of options for your stay. Emerge relaxed and transformed from a full body mud masque treatment at the full service spa, read a book by the new pool, or get active on the several miles of trails and woods.
The Inn was built in 1994, but recently underwent a large renovation including a huge new pool deck, 14-person spa, large outdoor fire pit and multiple room remodels. Sage Hill places great emphasis on using and featuring locally sourced products and has switched to almost 100% locally sourced ingredients for the newly designed kitchen (Texas quail anybody?). Located near several wineries and a short drive from downtown Austin, Sage Hill is a unique Texas destination that feels like you're staying at a dear friend's home, but with all the conveniences of a luxury resort.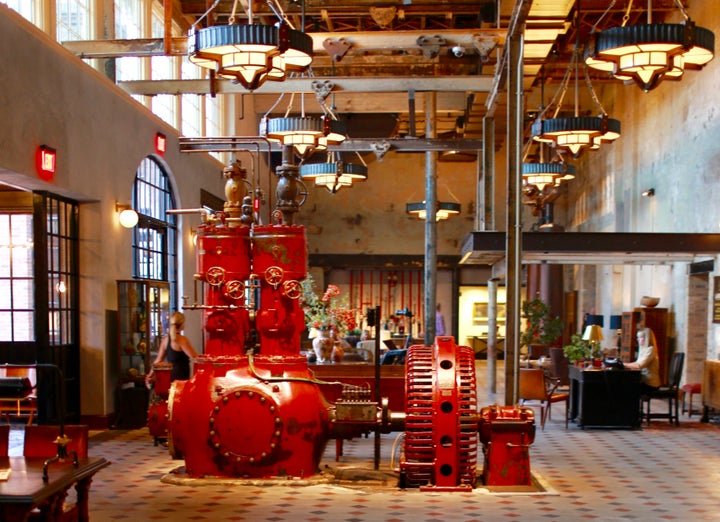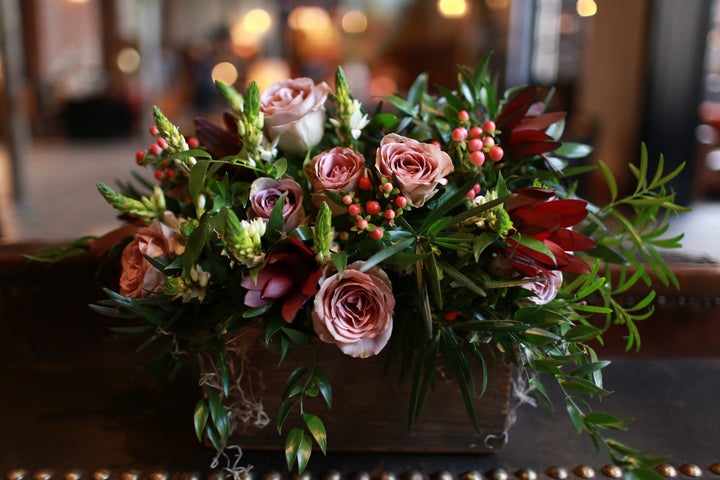 Hotel Emma, situated inside the old 19th century Pearl's Brewhouse, is a 146-room hotel full of history and authentic personality. As you walk in, you are embraced by a mix of old world charm, modern conveniences and original elements turned current by the magic of repurpose and redesign. Machinery and pieces of equipment used in the brewery are fearlessly displayed around the lobby, serving as a nod to the past and a first impression of this one of a kind space. Immediately comfortable and intriguing, the layers of this hotel pull you into the leathery library and cozy fireplace as the animated sounds from the bar invite you in for a drink. You lose sense of time and place while walking down the brass-adorned corridors to your room, feeling a bit like you are inside an old ship or maybe the inside of a Ralph Lauren ad.
Amenities at Hotel Emma include seven penthouse suites with private balconies overlooking the city, a rooftop pool, fitness center, over 6,000 sq ft of meeting space, Frette linens, complimentary Electra cruiser bikes for guest use, and so much more. This is a destination for the culture-loving traveler as well as the foodie. The hotel's own Supper, Larder and Sternewirth are all infused with the flavor of San Antonio, and are leading a culinary revolution with cuisine to satisfy your appetite for flavor and great atmosphere.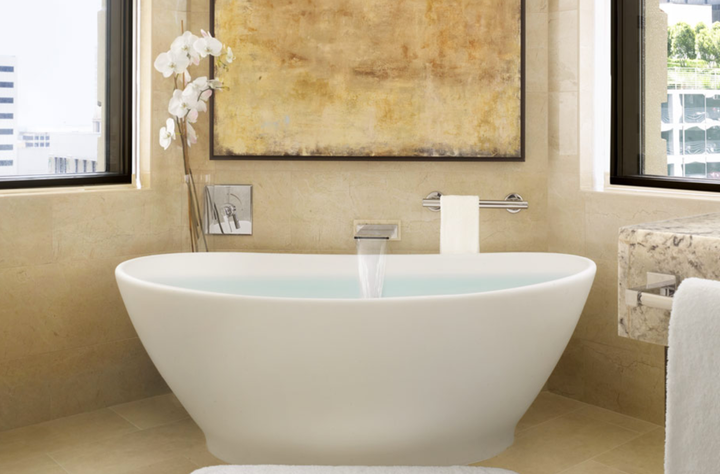 This lifestyle-inspired hotel is the definition of redesigned luxury, as it was transformed and built inside the 102-year old Samuel F. Carter building, but everything inside is entirely new. The 328-room mega-hotel fuses old and new to create an aesthetic that is both customized to a modern guest, yet stands by its own uniqueness. A lofty $81 million was spent building the luxury hotel and Pearl Hospitality spared no expense.
The city's first official skyscraper is now home to local art, displayed throughout the hotel as tribute to the cultural flair of the area. Though the interior and lobby were completely modernized, period details were kept to seamlessly integrate the past into the present, like the still intact bronze paneled interior stairwells adorned with Italian marble flooring, and the building's original exterior façade which lies hidden beneath Georgian marble panels added in 1967. The hotel has an art gallery feel, reminding visitors to experience and take in all of the art Houston has to offer, a stamp of the city's culture.
JW is home to Main Kitchen, a full service restaurant led by Chef Erin Smith, as well as 806 Lounge. Amenities include a full spa, health club and 16,000 square feet of meeting space perfect for corporate gatherings. Houston is multi-faceted, and this is one facet you don't want to miss.
Support HuffPost
The Stakes Have Never Been Higher
Related
Popular in the Community