By Marilena Malinverni
Aside from the city's makeover for Expo, which relaunched it as "the place to be in 2015," with its futuristic architecture and round- the-clock events, the city also has a new urban tradition of beauty. In recent months, top hotels have added exclusive spas, true urban oases, most of which are also open to outside customers at rather reasonable prices, considering the locations. What's more, each one provides a unique experience with brand-new treatments specially created for women by luxury cosmetic companies. And last but not least, many hotel restaurants are offering light menus – obviously as first-class as the hotels themselves.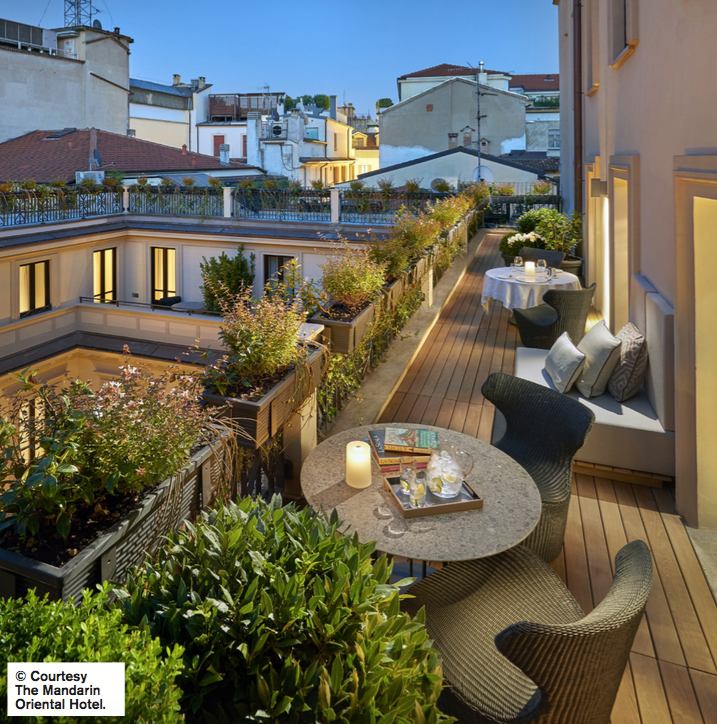 MANDARIN ORIENTAL MILAN
It was the most highly anticipated opening of 2015. That is, the hotel with the Oriental style "alla Milanese", revisited based on the ideas of the best-known Italian design, from Portaluppi to Gio Ponti. For the Mandarin Oriental Milan, located in the Brera neighborhood, the duo of Antonio Citterio and Patricia Viel combined four noble Milanese residences, connected by interior courtyards, with a contemporary Oriental vibe. Even the treatments (derived from Chinese medicine) and the ambiance, inspired by feng shui in terms of the materials – water, air, fire, wood and metal – and the "health-conscious" nature of the treatment suites are perfectly in line with the hotel's Oriental approach in the mega- spa, with 900 square meters of floor space.
The wellness philosophy behind the "Time Rituals" is exceptional. You reserve time (one hour and 50 minutes or two hours and 50 minutes) instead of treatments to totally customize holistic rituals with natural products, created exclusively by Aromatherapy Associates for the Mandarin, and beauty makeovers with the cosmetics created by superstar plastic surgeon Ivo Pitanguy. Another celebrity is chef Antonio Guida, who has received two Michelin stars, and whose modern-classic cuisine adds surprising Pugliese and Asian twists to the Milanese melody of flavors.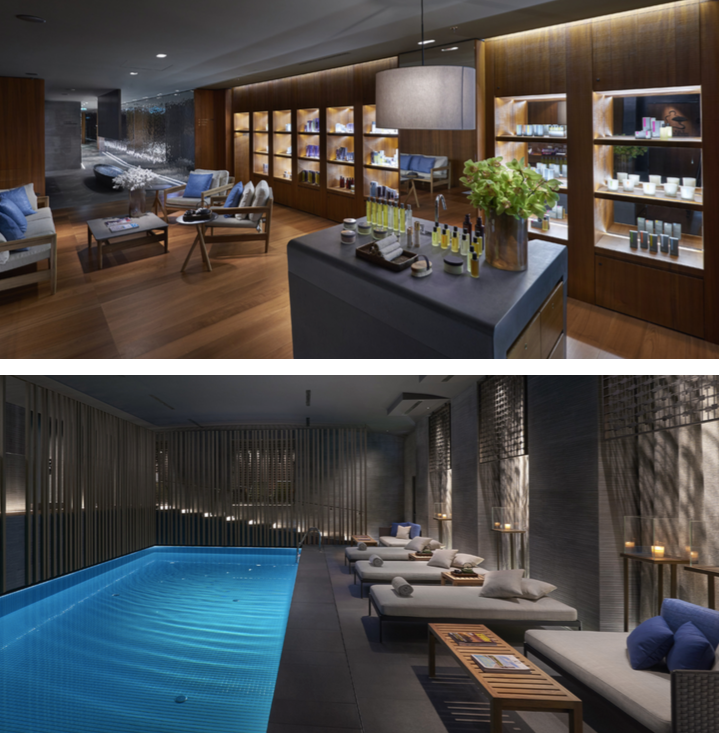 SPA DEL BULGARI HOTEL
The Spa del Bulgari Hotel also in Brera, fresh after renovations (again by Antonio Citterio and Patricia Viel) further emphasizes its allure as an urban oasis with a new outdoor Jacuzzi overlooking the quiet garden surrounded in historic upper-class buildings. All the new treatments are by La Mer. The best one? The Crème de la Crème, created by Joanna Czech, the esthetician of Cate Blanchett, Sting and many other stars. Her treatment rejuvenates your skin in 80 minutes and reawakens vital inner energy with the vibrations of tuning forks. Guests can continue relaxing in the garden restaurant where the new executive chef Roberto
Di Pinto, who started out at Gennaro Esposito's Michelin-starred kitchen, invents innovative pairings with a solid Neapolitan tradition, like turbot with an oyster sabayon and, when in season, a masterpiece of light Mediterranean combinations: amberjack tartar with prickly pear gazpacho.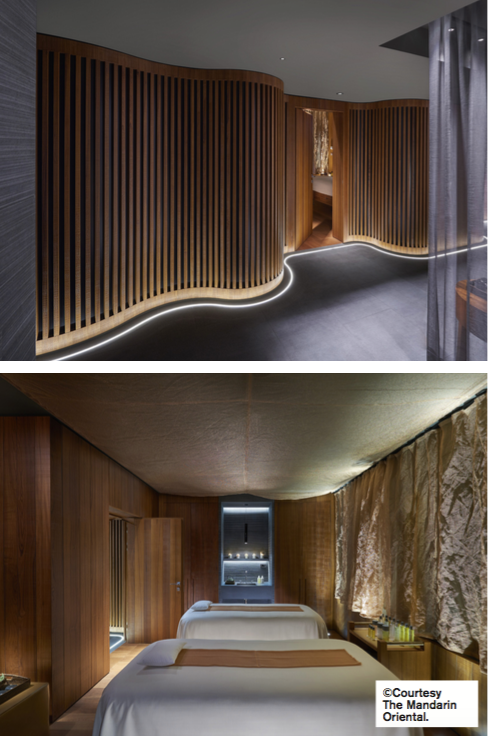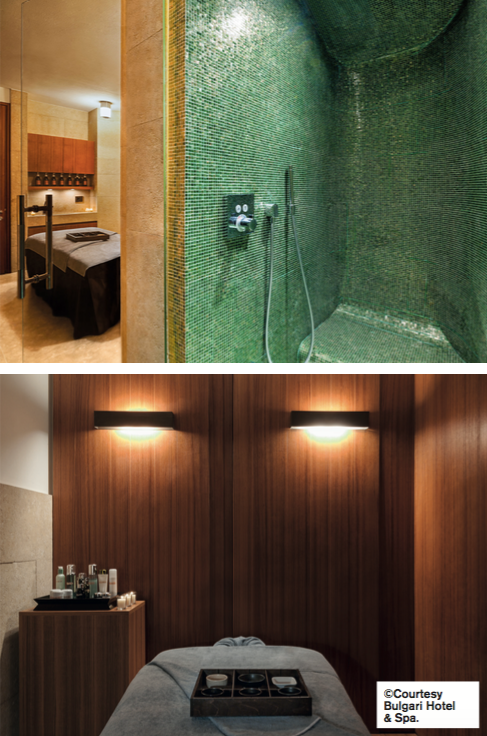 SPA BY SISLEY AT THE PARK HYATT
Small and intimate, the Spa by Sisley at the Park Hyatt Milan, in the heart of the Galleria, has a design concept created to give new balance to mind and body. Architect Ed Tuttle played with pure lines so that guests can relax amid the soft travertine-tiled walls and the elegance of Venetian stuccowork. There is a hydromassage/hot tub in gold mosaic, inviting guests to wind down before detoxing in the Turkish bath, and then devoting themselves to Sisley phytocosmetic treatments. The Soin à la Rose is an exclusive ritual. It focuses on the face, but in reality it is a treatment for total multisensory regeneration. Guests are pampered for 80 minutes with serums and rich creams, different massage techniques as well as heat and cold, which reenergize and relax. To heighten this good mood, they can sip "healing" fresh fruit smoothies (with anti-stress and anti-inflammatory ingredients) or organic Bloody Marys at Mio, the bar and bistro that serves light dishes and sandwiches created by Michelin-starred chef Andrea Aprea until 1 a.m.