The lagoons of Baja were the first destination on our journey following the annual grey whale migration. We started where they give birth in Mexico and we are heading for their summer feeding grounds in the Arctic.
I'm traveling with my two-year-old by train, bus, boat and by plane where we really have to.
The breeding lagoons in Baja, California are safe, warm places for the whales to calve. This is where some 'friendlies' seem to enjoy contact with people. We had a magical time.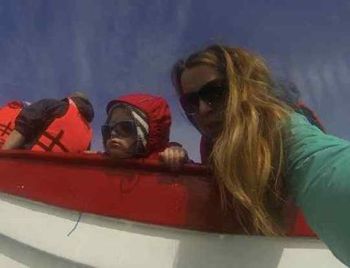 The calves nurse for several months before they are blubbery enough to start the journey north. They consume an estimated 50 gallons of milk per day for six to eight months.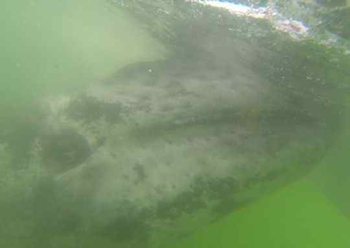 A good time of year to go to the lagoons to see grey whales is between January and mid-April.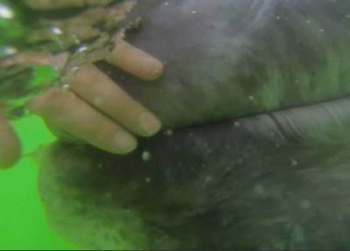 Not all the whales enjoy contact so you must wait for them to come to you. Splashing and singing seem to attract the friendly whales.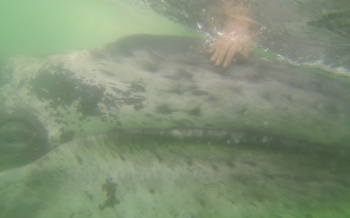 Some people say they respond to children's voices. They seemed to me to come when we sang.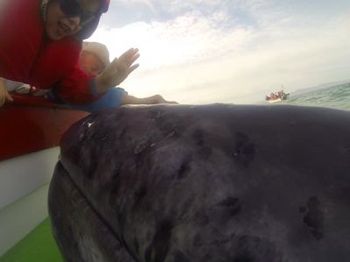 The whales head out of the lagoons by May and start their migration north. We are headed north too. Next stop, Palos Verdes, LA.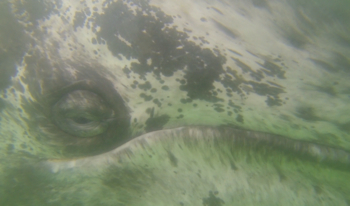 REAL LIFE. REAL NEWS. REAL VOICES.
Help us tell more of the stories that matter from voices that too often remain unheard.