The past year or so has brought great news for U.S. travelers, as the dollar remains strong after surging to a 14-year high in value last year against other currencies.
That means it's far less costly now for Americans to travel to select destinations overseas than at any time in recent memory.
For instance, if you've been wanting to visit the U.K., this is a very good time to do that, especially if you travel outside of London to places like Cornwall, Bath, and Edinburgh. Last year's Brexit vote has made the U.S. dollar unusually favorable against the British pound.
Latin America has always been a good-value destination for North American retirees, but with the dollar's current strength, many destinations in Mexico and Central and South America are raging deals.
As for Southeat Asia, the long-standing affordability of destinations there has only improved as the dollar has strengthened.
If you have dollars to spend, these six destinations in particular offer extraordinarily good deals right now:
(NOTE: Currency exchange rates change constantly, so figures used in this article are bound to change as well.)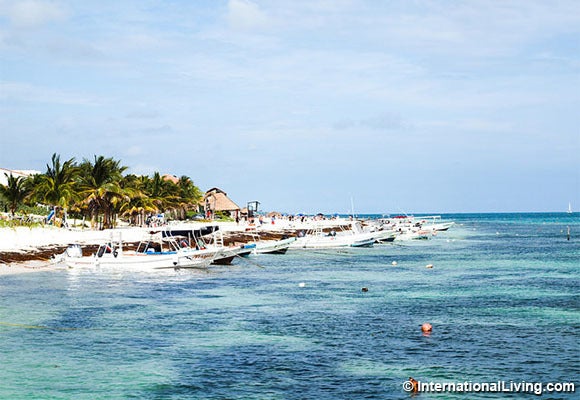 The dollar-to-Mexican-peso exchange rate is extremely advantageous at the moment, with one dollar hovering around 20 pesos. This rate is 54% better than it was in 2014. If you want to stay close to home, head directly to Mexico where the exchange rate is making just about everything more affordable than it has been in a decade or more.
Cervezas or shrimp tacos for the equivalent of $1…a meal in an upscale restaurant for two—including entrees, wine, dessert, and tip—for $30 or less…a taxi ride for $2…you get the idea. It doesn't hurt, of course, that Mexico offers world-class beaches, charming colonial cities where you can discover the history, charm and culture of the country that's the world's #1 retirement destination for U.S. and Canadian retirees looking to spend their golden years in true comfort and affordability.
It also doesn't hurt that you'll find more direct flights from the U.S. to Mexico than just about anywhere else. And Mexico's budget airlines (Volaris, Interjet, Aeromar, VivaAerobus) make getting to and around Mexico extremely affordable.
Several destinations in Mexico are worth a look right now. If you're into beaches, consider Puerto Morelos in the Riviera Maya (the anti-Cancun, but just 40 minutes south of the perpetually popular tourist destination) or Sayulita, a fun and funky beach town on the Pacific Coast just north of Puerto Vallarta.
For a true taste of authentic Old World Mexico, check out the glorious university town of Guanajuato (fly into the airport at Leon, just 15 minutes away) or (especially for foodies) Oaxaca, where you can indulge in a Mexican cooking class. Take it from us, you may never want to leave after you've tasted authentic Oaxacan cooking.
If you're a city person, Mexico City is a must right now. Called a "Renaissance City" by The Wall Street Journal, The New York Times, and just about every travel guide and travel magazine, Mexico City has reinvented itself over the last decade and earned its place as Mexico's thriving cultural and historic heart, with a history spanning seven centuries, gorgeous parks and public spaces, more than 150 museums, and some of the world's best restaurants. (One of our favorites is Limosneros, in the central historic neighborhood. Be sure to try the chiles tatemados paired with a mescal sampler.)
Bordering Costa Rica to the south, Nicaragua serves up almost exactly the same extraordinary Pacific Coast beaches, cool upland forests, and rustic provincial fishing villages. And today, Nicaragua is catching up to Costa Rica in building its brand as a gorgeous and affordable tropical destination.
Nicaragua is drop-dead gorgeous, and, statistically, it's one of the safest countries in Latin America. Tourists are flocking here in ever-growing numbers, and the current exchange rate is helping. Since 1991, the Central Bank of Nicaragua has used a crawling peg scheme that has lowered the against the U.S. dollar by 5% per annum, so each year the dollar gets córdoba stronger. Right now, the exchange rate is around 30 córdobas to the dollar, and dollars are happily accepted by everyone in the country, so there's no need to use money changers.
Two must-see destinations include Ometepe Island and Laguna de Apoyo.
Ometepe is actually a pair of volcanic cones joined by a narrow isthmus in Lake Nicaragua, the largest lake in Central America. It's been an inhabited and culturally important location for 4,000 years, and aside from its sheer physical beauty is an important archeological site. Home to about 40,000 people, the island towns celebrate more religious and cultural festivals than anywhere else in Nicaragua.
A spectacular fresh-water lake, Laguna de Apoyo sits in the caldera of an extinct volcano. Close to the popular tourist town of Granada, it's ringed by small communities and residential developments that take advantage of the breathtaking view of the lake's wide, glassy surface and steep surrounding wooded slopes. Restaurants and spas around the lake provide excellent food and services at what anyone from a large U.S. city would consider pennies on the dollar.
By the way, if you're from Southern California, there's a new, low-cost way to get to Nicaragua. Volaris Airlines now offers flights between Tijuana and Managua three times a week for just $338 round trip. For an additional $16, you can walk to and from the U.S. on a new pedestrian bridge between two terminals that link Tijuana International Airport and San Diego.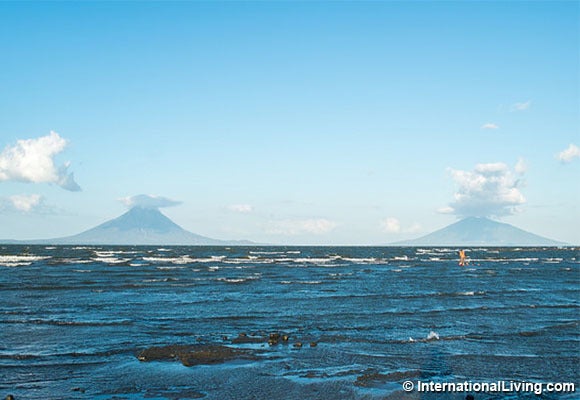 Just a three-hour flight from Florida and six hours from Boston or New York, Colombia was listed by Lonely Planet as the #2 must-visit destination for 2017, and for good reason. Colombia is the second-most bio-diverse country in the world. Everything is here: mountains with every shade of green; coasts with clear, tropical waters; La Guajira and Tatacoa deserts; and the Amazonian rain forest.
The exchange rate has been hovering around 3,000 Colombian pesos to the U.S. dollar for nearly two years. Five years ago it was only 1,800 pesos…that's a 65% increase in buying power. Prices are still low, so add that to the great exchange rate and you have a "double-good" reason to visit.
If you're looking for a cosmopolitan city with an abundance of restaurants, theater, professional sporting events, live concerts, symphony, dancing, and more, go directly to Medellín. This city is an ideal blend of perfect spring-like weather, First-World infrastructure (drinkable water, good roads, reliable utilities, good WiFi, excellent healthcare, integrated public transportation), and all the amenities you'd expect in a city that beat out New York and Tel Aviv to be named "The Most Innovative City in the World" by the Wall Street Journal and Citibank.
On the Caribbean coast, Santa Marta is not as well-known as Cartagena but every bit as fun. And with fewer tourists, more local ambiance, and lower costs. It's a haven for sun and water worshipers and has South America's only IGY (Island Global Yachting) destination marina.
In Colombia's famed coffee country, Salento is a charming pueblo of 8,000 people filled with artisan shops selling locally made jewelry, crafts, food and clothing. The town is made for easy walking in clean mountain air between brightly painted shops and restaurants.
Air travel within Colombia is much faster and more comfortable than renting a car or traveling by bus for any distance due to mountainous terrain. You can fly between major areas of the country within one to two hours and can get tickets for $100 or less.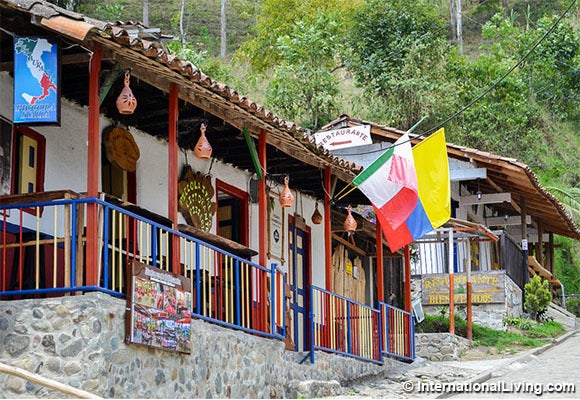 With the euro falling in value against the U.S. dollar (down 24% since 2014), travel has become more favorable to the 19 countries that make up the eurozone. You could consider a traditionally more expensive destination such as France or Italy, and watch your dollars go further than they have in years. Or you could head to more affordable Spain, a diverse country made up of 50 provinces and five languages, including the official Castilian Spanish, as well as Basque and Catalan.
In Spain, anyone over age 60—including tourists—can get a tarjeta dorada for Renfe, the national train company. For €6 ($6.90) you get up to a one-third discount on train tickets, so you cover the cost the first time you use it.
While you're traveling Spain, make lunch the main meal of the day, as the Spaniards do. Just about every restaurant offers a menu del dia five days a week. For €10 to €16 ($11.50 to $18.50), you get two courses, a beverage, bread, and often either a coffee or dessert. And that beverage can often be a beer or an entire bottle of wine…even if you're just one person.
Madrid and Barcelona are must-sees, but if you prefer destinations less on the radar, try Bilbao with its nine miles of estuary to the sea and excellent food and wine. Or Santiago de Compostela—the most important pilgrimage destination in the Middle Ages after Rome itself. The cathedral is a wonder in its own right, and again, the food and wine are unbeatable.
Spain can also be an excellent base for exploring the rest of Europe. Because Spain gets so much European tourism, there are lots of airports all over the country and discount airlines that fly in and out of them for $120 or less.
Although it's been an expat attraction for many years (especially with the British, Canadians, and Australians), Portugal is gaining momentum as a hotspot with Americans, largely thanks to the exchange rate of the euro to the dollar. It helps that Portugal's rich history has also fostered an intriguing culture. And you can't beat the spectacular Mediterranean climate.
The cost of a trip to Portugal today runs about a third the cost of a comparable trip in the U.S., and is less expensive than travel in Spain or France. For example, a simple, local, three-course lunch (bread, wine, entree, and coffee) in the countryside in France runs around $11. In Portugal, you can find it for $7.
If sun and sand are what you're looking for, you'll find some of the most beautiful beaches in the world in the Algarve and Sines regions.
And, located two-thirds of the way down the country from north to south, lies Portugal's capital, Lisbon. It is the oldest city in Western Europe, predating London, Paris, and Rome by centuries. Lisbon sits on seven hills which offer spectacular views of the city, the Tejo, and the Atlantic. In addition to the beauty of its geographical locations, Lisbon is a magnet for visitors seeking museums of all sorts—from fine art to pharmacopeia. And boasts limitless bars and restaurants, including seven with Michelin stars.
Travel Tip: Don't rent a car in Lisbon. With buses, taxis, subways, trains, cable cars, and your own two feet, it's unnecessary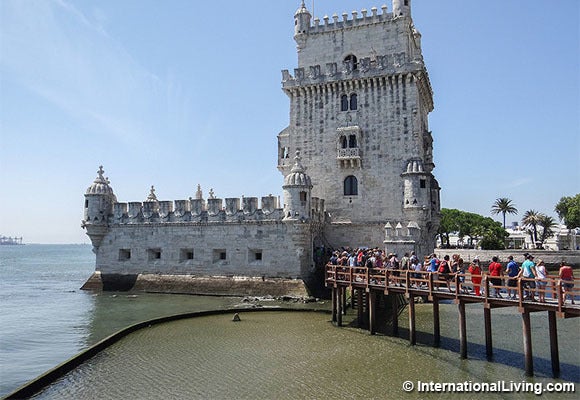 Vietnam has been off the radar for many years, and only recently has it fully embraced tourism. As a result, it isn't nearly as developed as other, more popular and established areas. A benefit of this is that the locals aren't burned out on the steady influx of tourists—most foreigners say they're treated like royalty in Vietnam.
There are 2,000 miles of coastline, offering scores of beaches that invite discovery. It isn't hard to find one where you're likely the only person on the beach. The warm waters of the South China Sea make for excellent swimming, snorkeling, and diving. But Vietnam offers more than beaches...
The highest mountains in Indochina are in north Vietnam, and 53 ethnic minorities, most of whom still live traditional lifestyles, reside in the hills and mountains throughout the country. There are stunning waterfalls, the world's largest cave, ancient ruins, verdantly green rice paddies stretching as far as the eye can see in the lowlands, and historically rich cultural sites—the cities of Hue and Hoi An have so much history that they've both been awarded UNESCO World Heritage Site designations.
Vietnam is also incredibly inexpensive. The popular bánh mì sandwiches, packed with eggs, meat, pâté, greens, and mild pickles made from radishes and carrots, cost about a dollar, while $3 will buy a hot meal of noodles with duck, rice with pork, or fresh spring rolls in a local, sit-down restaurant.
Want to stay awhile? U.S. citizens can now get one-year tourist visas for Vietnam, making it easy to linger and see the many sights without feeling rushed. Citizens from other countries can get a tourist visa with a maximum duration of three months.
So what are you waiting for? These are just a few of the many destinations where the current strength of the U.S. dollar is helping U.S. travelers explore their overseas options without breaking the bank. How long will these exchange rates last? No one knows…but while they do, these six destinations are excellent places to take advantage of them.
This article comes to us courtesy of InternationalLiving.com, the world's leading authority on how to live, work, invest, travel, and retire better overseas.
Popular in the Community