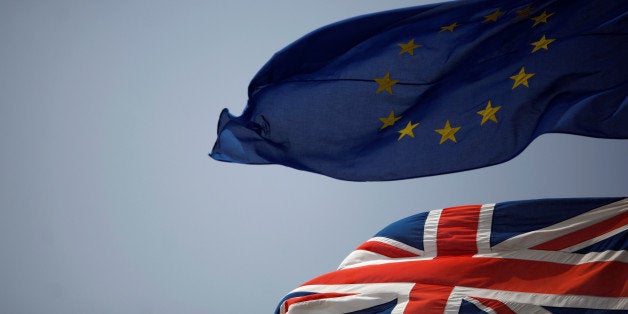 The vast majority of the UK's FTSE 250 companies had not discussed contingency planning for a possible Brexit with the chairman of the board or the chairman of the audit committee. The failure of boards and management to engage on a matter of such significance should be alarming to shareholders on at least three levels: risk management; board process and agendas; and board composition. Furthermore, if management had not been surfacing Brexit on the board agenda, and board members did not ask questions, then how do investors know that boards and management are engaging on other matters that will affect the company's value--issues such as developing markets, climate change, ecosystems loss, and human rights, for example?
Managing risks from Brexit: a few examples
The UK's forthcoming exit from the European Union presents numerous threats and potential opportunities for multinational corporations. For example, without the free movement of workers, tech companies could lose access to people with valuable expertise, and the hospitality industry could lose access to the international workforce, 75 percent of whom are foreign-born. Manufacturing companies might be shut out of markets in the EU, the destination for about 44 percent of UK exports. Financial services groups might be unable to passport their services into the rest of the EU under single market rules. There are a multitude of additional risks that vary by industry.
U.S. banks appeared better prepared for the risks of Brexit based on the results of the Dodd-Frank stress tests completed the day of the vote. Big banks said they were prepared for market volatility and high volumes in the short term, and infrastructure change, market access protocols, and legal and regulatory requirements in the long term.
Moving forward, boards of directors and management must engage over the following as a result of the Brexit vote: identifying, understanding, and addressing risks and opportunities that are material to the company--whether it's data flow and data privacy for tech companies; access to markets for manufacturing companies; access to employees; or tax consequences for UK companies with EU subsidiaries.
Raising questions of board composition
The Brexit experience underscores the value of more diverse boards. People of different ages, having grown up in a variety of countries, and with broader experiences are more likely to provide context and ask questions related to economic, social, environmental, and political matters that affect the global marketplace. These views can inspire fresh awareness of risks and opportunities for the company to grow its value through innovation.
"Investors are moving to incorporate recent evidence from industry studies that suggest a performance upside for more diverse boards," says Linda-Eling Lee, global head of ESG Research at MSCI. "Diversity of perspectives leads to more innovation, better risk management, and stronger connections to customers, employees, and business partners," according to Russell Reynolds Associates.
Lessons from Brexit: Improving corporate governance
The shock waves to global markets triggered by Brexit should also be a warning to boards of directors to take vital steps going forward.
Review the board process for engaging with management to identify issues for governance oversight and attention.
Review the protocol for creating board agendas, particularly in determining which matters will be brought to the board's attention and when.
Charge the Governance and Nominating Committee to review the board's composition in light of threats and opportunities in the global marketplace-- economic, social, environmental, and political. The Committee should ensure that the board has the diversity of experience, expertise, and perspectives that is required for the board to be qualified to provide context and ask the right questions.
Better governance to grow value and a better world
Brexit reminds us that boards must be comprised of people with the right qualifications, who are aware of the global context, in order to collaborate effectively with management to grow the company's value in today's marketplace.
Related
Popular in the Community