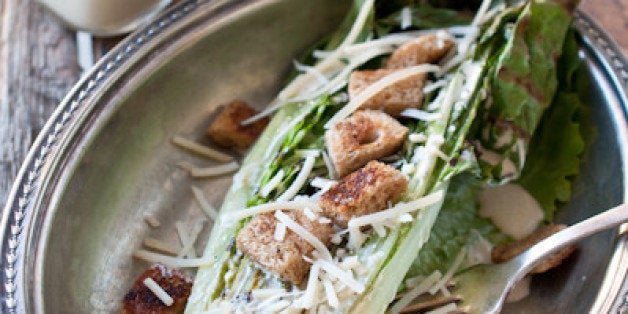 There's nothing we love more than discovering the surprising origin of a food we cherish and think we know well. We loved discovering the history behind tacos al pastor, which started not in Mexico but in Lebanon. We also loved digging deep into the debated roots of pho and discovering why it's pronounced "fuh," not "faux." Recently we learned something about the Caesar salad, which is one of the best salads on the planet. This classic was invented somewhere we never would have guessed: Mexico.
Legend has it that Italian-American restaurateur Caesar Cardini invented the salad in 1924 in Tijuana, Mexico. According to The Telegraph, Cardini owned a restaurant in the tourist destination to "attract Americans frustrated by Prohibition." The exact story is disputed, but the general consensus is that over Fourth of July weekend, Cardini threw together a bunch of ingredients he had on hand and served his concoction to his friends. Needless to say, the improvised dish caught on.
What's Cooking America says the original recipe included "romaine, garlic, croutons, and Parmesan cheese, boiled eggs, olive oil and Worcestershire sauce." Supposedly Cardini's brother, Alex, came to Tijuana in 1926 and added anchovies to the salad. He called his version the "Aviator's salad." What's Cooking America says that this version was so well-received that it became the standard and was renamed the "Caesar salad."
Like most origin stories, this one is difficult to prove. The incredible combination of ingredients that goes into a Caesar salad may have come together in different variations, in Tijuana or elsewhere. Regardless, the dish grew famous in Tijuana. In her cookbook From Julia Child's Kitchen, Child recounted traveling to Cardini's restaurant:
My parents, of course, ordered the salad. Caesar himself rolled the big cart up to the table, tossed the romaine in a great wooden bowl, and I wish I could say I remembered his every move, but I don't. They only thing I see again clearly is the eggs. I can see him break 2 eggs over that romaine and roll them in, the greens going all creamy as the eggs flowed over them. Two eggs in a salad? Two one-minute coddled eggs? And garlic-flavored croutons, and grated Parmesan cheese? It was a sensation of a salad from coast to coast, and there were even rumblings of its success in Europe.
We could listen to Child talk about Caesar salad all day.
In 1953, the International Society of Epicure declared the classic salad, which by then was popular in Europe, "the greatest recipe to originate from the Americas in 50 years." We wouldn't disagree.
Support HuffPost
A No-B.S. Guide To Life
Related
Before You Go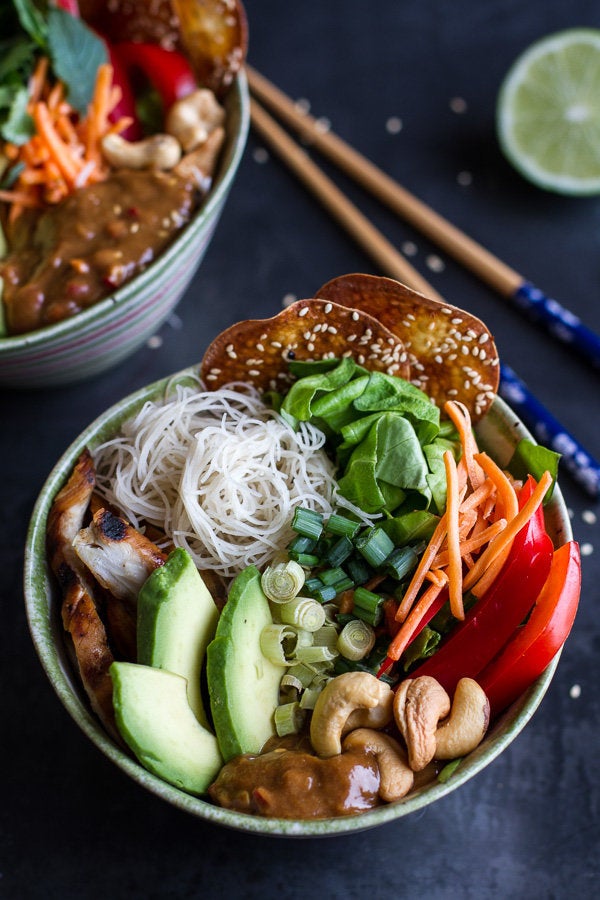 57 Salad Recipes
Popular in the Community