Can't seem to find enough white people on Tinder or Match.com? Well, Where White People Meet is the solution for you!
Where White People Meet is an online dating site that caters to white people who prefer to court other white people.
"We want our dating forum to be simple and inexpensive with the ability to connect like-minded people in a non discriminatory fashion," the website states and it explains that anyone can join, too.
The site's founder, Sam Russell, anticipated some backlash from his startup, which is why he told the Washington Post that he isn't racist.
"It's about equal opportunity," Russell said. "The last thing in the world I am is racist. I dated a black woman once. I helped raise a young black man… I just believe it's hypocrisy to say 'one group can do this, but another can't.'"
Russell added that his site which launched in December "is not racially motivated in any way," and his policies prohibit racist or hateful messages.
However, how people choose the partners when dating can often be racially motivated, according to 2013 OkCupid data. Black women and Asian men are likely to receive fewer matches and messages on the site than any other group.
So while Where White People Meet's founder may not be racist because he dated one black woman or didn't have "racially motivated" intentions in creating this dating site -- the good news is that you can meet even more white people on the internet for as low as $4 for your first week.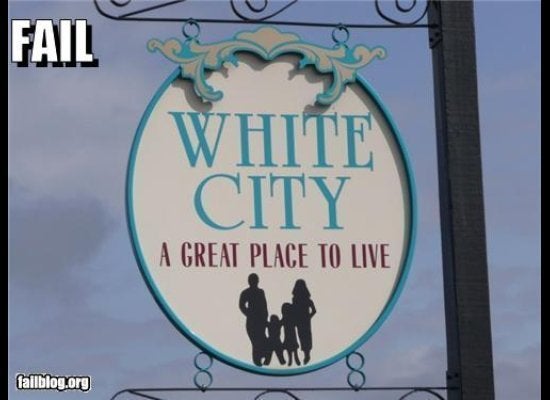 Ridiculous Examples Of Accidental Racism
Popular in the Community