The best bar in America isn't a bar at all. It's the great outdoors: parks, sidewalks, beaches, porches.
As we explained in a long feature on public drinking laws published this weekend, most cities and states across the United States have banned street-drinking over the past 40 years, for a variety of historical factors. But our analysis uncovered 20 cities that either have no public drinking ban on the books or have specifically permitted public drinking in designated "Entertainment Districts." You can find them all on this map: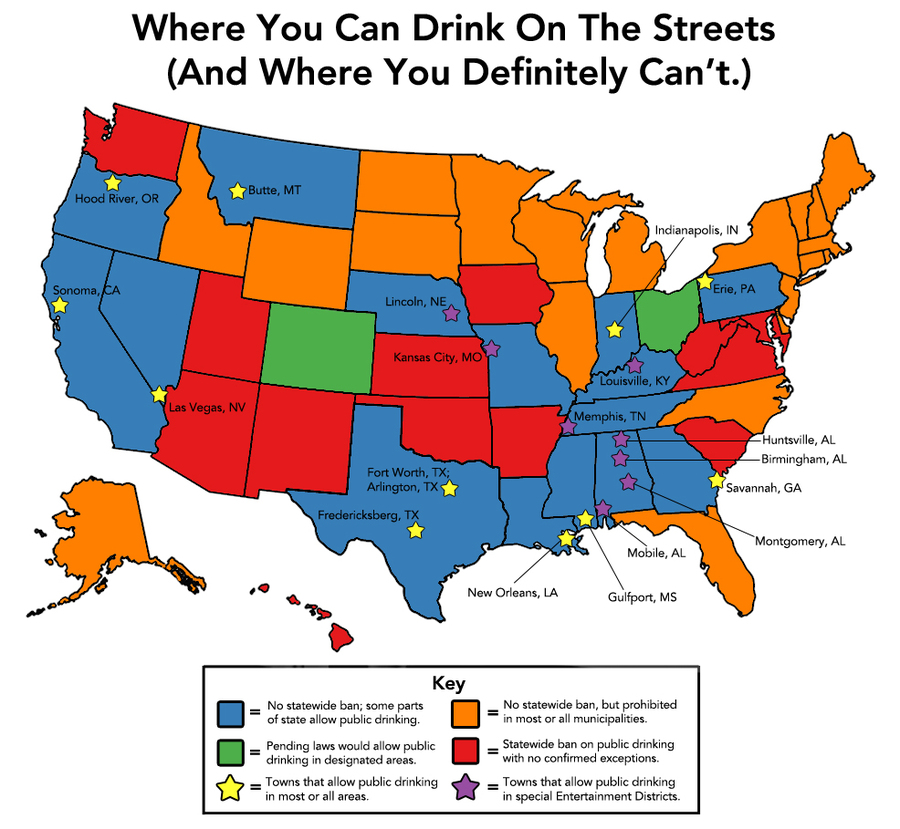 Two last disclaimers: It's possible that there a couple other cities in various parts of the country that allow public drinking. And you can still be arrested or ticketed in many of the starred cities if you're causing a ruckus or, certainly, driving drunk, so don't go overboard.
This story appears in Issue 85 of our weekly iPad magazine, Huffington, available Friday, Jan. 24 in the iTunes App store.
Related