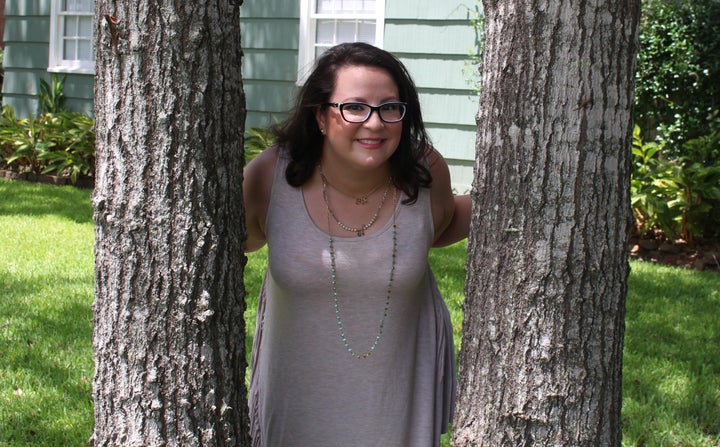 Most of us are obsessed with the idea of having a beautiful, relaxing home, and we usually want to begin the quest for good energy with the living room, bedroom, or other interior room of the home. But, that's the wrong place to start! What the majority of people fail to realize when it comes to chi and attracting positive energy is that it has to be attracted in the first place!
Why Is the Front of Your Home So Important?
Our front entrance is the mouth of chi, and it is where all the positive energy starts. On a symbolic level, it also brings in opportunities and assistance, and is our voice to the universe that we are open to receiving great things.
When we approach our home, if we have anything but positive feelings, we need to evaluate it and try to figure out how it might be contributing to a negative mindset. The vast majority of us are out of tune with how our front entrances make us feel. And I'm guessing that some of you haven't even thought about it!
Lots of homes now have a garage door entrance, and so we go through the motion of opening the garage and entering through that way without ever really paying attention to the front of our home. Some might even use the garage as an excuse to not have to deal with their entrance!
The bottom line is that when the front of our home looks and feels good, we experience a number of positive emotions, including pride and accomplishment, instead of frustration and annoyance. If our entrance is creating positive energy, it will make it lots easier to tackle the laundry, dishes, or clutter that greet us once we open our door.
So, what can you do to ensure that you're getting the most bang for your good energy buck with your front entrance?
1. Have a welcome mat that represents YOU. Not a boring black one!
2. Make sure your paths aren't blocked or encroached on. Don't make it a task to get to your door.
3. Ensure that your house or apartment number is clearly visible. Visitors should be able to easily identify your home.
4. Ensure that all plants and flowers (potted or otherwise) are alive and vibrant. You want to be greeted by LIFE. Being greeted by dead leaves and flowers tend to have a negative impact on a subconscious level.
5. Make the doorway a clutter-free zone. Don't allow things to accumulate near your entrance. This clutter can lead to annoyance and avoidance.
6. Include as many senses as you can. For example, place fragrant flowers by your door, use planters in your favorite colors, hang a beautiful wind chime, include a bird bath or other water feature, and vary the textures with rocks, different woods, and metals.
7. Fix things! Don't let small, needed repairs sit and become even bigger problems. Take care of them when you first notice them.


Esmeralda Salinas is a Certified Feng Shui Practitioner and Design Psychologist and owner of Simply Refreshing: Feng Shui & Life Designs. Educated in England in the field of Art History, she blends her background in the arts and color theory with Feng Shui and design psychology to create a science-based practice that cuts out the woo-woo and superstition that often surrounds Feng Shui. She lives for helping people create spaces that support and reflect the life they want to live in both their business and home. Located in Houston, TX, she works locally and virtually with people from all over the world.
You can learn more about working with Esmeralda – from anywhere in the world - on designing a life you love by visiting her website at www.simplyrefreshingfengshui.com.
For more design and lifestyle inspiration, you can follow Esmeralda on Instagram, Twitter, Periscope and Snapchat @smplyrefengshui.