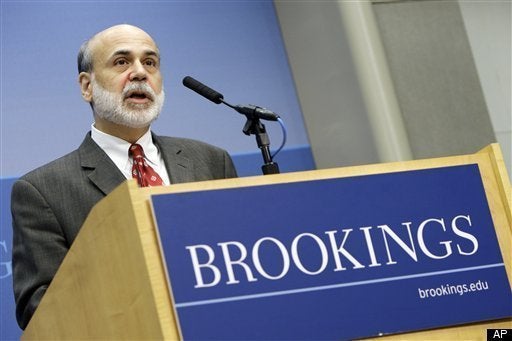 Last week, Ron Paul and I sent a letter to the Senate Banking Committee about the Chairman of the Federal Reserve, Ben Bernanke.
Before he is reconfirmed for a second term, we think the Senate and American public should know who got the $2 trillion the Federal Reserve has lent out over the last two years. Only then will the Senate be able to judge whether he should keep his job.
It's important that the Senate hear from you. That's why we've launched UnmaskTheFed.com, an easy online tool to let you contact your Senators.
Visit UnmaskTheFed.com and ask your Senators to vote NO on Ben Bernanke's confirmation until the Federal Reserve comes clean on what it has done with OUR money.
It would simply be unreasonable for the Committee to confirm Bernanke to another term given how little is known about what he has actually done. Remember, Ben Bernanke didn't see the crisis coming and has added $1.2 trillion to the Fed's balance sheet through covert bailouts.
The Senate cannot hope to have a full debate over his record if nothing is public. That's why I'm asking them to refuse to move forward until Bernanke releases the following:
Information that Bloomberg reporter Mark Pittman has requested via a Freedom of Information Act Request on the Bear Stearns rescue and that the Federal Reserve is contesting in the courts.
Information I requested in February on which institutions received the additional $1.2 trillion, how much each institution received, and what was promised in return.
All Federal Reserve documents that went to Attorney General Andrew Cuomo's office relating to the Bank of America/Merrill Lynch merger in which potentially illegal and coercive activity might have occurred, as well as all Federal Reserve documents relating to the lawsuit pursued by Merrill Lynch shareholders in the US District court for the Southern District of New York.
Transcripts of all Open Market Meeting Minutes up to and including that of September, 2009.
Full disclosure of all terms and conditions of all off-balance sheet Fed transactions in the past three years.
It's the Senate's responsibility under the Constitution to properly question and debate any of the President's nominees. Without these documents, I don't see any way they can live up to that responsibility. Help me make sure they do.
Calling all HuffPost superfans!
Sign up for membership to become a founding member and help shape HuffPost's next chapter