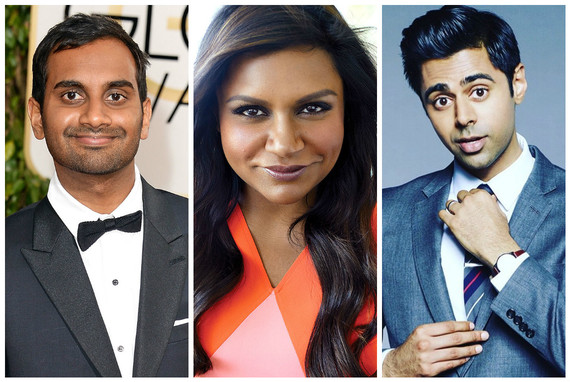 Aziz Ansari's show Master of None really brought something to the forefront, the state of South Asians in the United States. During the episode "Indians on TV", the viewer really got to understand how type casted South Asians are in American television. Furthermore, the viewer really understood how much "brown face" took place during certain commercials in the past which were deemed to be fine by American society at the time. However, so much has changed in the past sixteen years, it's amazing. South Asians have leads in television shows such as Master of None, The Mindy Project, and Quantico but the community still does not have that vocal leader like so many other minority communities in the United States.
Now none of this is to take away from the massive amounts of work done by our allies in the African American and Latino community. However, this is more to recognize that every minority struggle is different, we can be allied together but we still need our own spokes people. As a South Asian-American college student, I want to be able to relate to someone out there in the professional field who seems the same as me. Right now, in all honesty, that's difficult. It's difficult because there are so few of us in places of politics, business, sports, music, and to a lesser extent entertainment. Sure we have Bobby Jindal in politics and Satya Nadella, but how many kids, students and people out there say they want to be like Bobby Jindal or Satya Nadella? How many people could tell you the current CEO of Microsoft is actually Indian and not Bill Gates? Mindy Kaling, Aziz Ansari and Hasan Minhaj have done a wonderful job in bringing the "new brown experience" to the forefront of American society, but it's time to become more vocal.
Recently, I was able to interact with Hasan Minhaj regarding his experience growing up as a South Asian-American in the United States. During our interaction, what stood out to me most was how most of us students and kids now days do not really see skin color as a hindrance unless it is brought to our attention. If I were to walk down the street or interact with someone, I see them as them, not as their skin color. But that's not how the world is, at all, everyone is seen by their skin color. That's why it becomes even more imperative for the South Asian-American community to have someone who is the Beyoncé or George Lopez for our community. Someone who is dominating their industry and vocal about everything else that happens in the community. For example, when the South Asian culture is constantly appropriated by artists in their music and music videos, there is no one to say anything. There is no South Asian culture leader who stands up says, "No this is wrong, my culture is not for you to profit off of because it looks cool." And as a college student who sees the world being more progressive yet still conservative, an example of a vocal leader can do wonders.
The South Asian community in the United States is on the rise, no doubt. It is now time for the community to be more vocal and passionate about the issues that are facing us. We thank our African American brothers and sisters who have laid the ground work for us to come this far, but all minorities have their different struggles too. The new wave of South Asian-Americans are ready to bust onto the scene in every industry possible, it is time we have someone to guide the way.
Calling all HuffPost superfans!
Sign up for membership to become a founding member and help shape HuffPost's next chapter