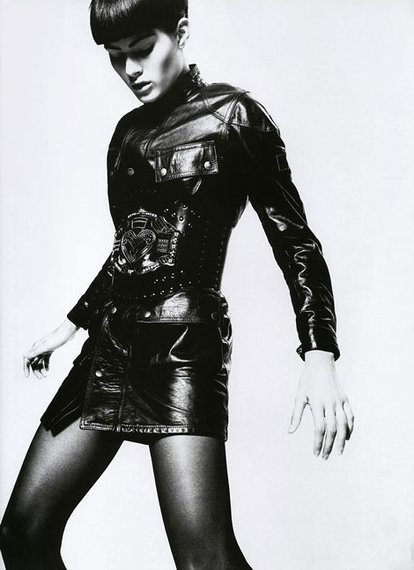 Have we been desensitized to pleather? Sounds funny right? In the '90s at the peak of ultra-glossy fashion, there was still money in magazines, and faux leather was unheard of. Now, modern-day-mockery meets new-age vegan has placed us in a eco-friendly ecosystem that doesn't bat an eye at soft and supple but certainly not animal skinned. Not that I'm a proponent of killing God's creatures for fashion, but speaking from a change in acceptability, have we be begun to wear sub-par textiles as a means to accommodate high-street over high-fashion?
I'm sure you've noticed, the trend bags are not made of real materials anymore and shoes are getting cheaper by the month. Though I must say the silhouettes of the faux-leather bags are getting better, taking on designer looks and beginning to compete with their expensive counterparts in style. So, am I complaining? Not necessarily, rather drawing attention to the mere fact that we as consumers are no longer demanding the materials we used to, whether due to economic times or change of fads. We aren't who we used to be and maybe that's a good thing. Eco-friendly is a lifestyle, I'm glad we've adopted. Save the animals, change the trends, but certainly get to know the new fashion status-quo.
Anything almost goes, self-expression sells and having a sense of signature style is paramount. Forget about real leather, real fur, thrift and alter, while enjoying the freedom of modern day fashion.