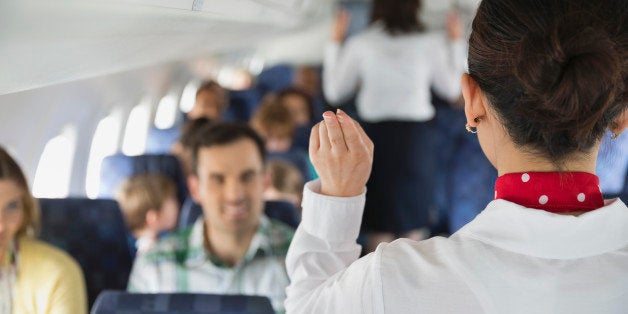 You're probably not going to be terribly surprised by the results of the latest Airfarewatchdog.com reader poll.
The truth is, at least in my experience, most flight attendants are "nice" at least if you're nice to them. Pour on the charm, and they'll respond. That's not always the case, but here are some tips.
We polled 3,400 people, and by a wide margin, Southwest and Alaska were voted as having the nicest flight attendants and Spirit the worst, followed by Air Canada. We adjusted the results by the number of passengers carried between January and October 2013 in order not to skew the results based on airline size (the more people who fly an airline, the more flight attendants they encounter).
The results of the worst flight attendant poll:
Spirit - 26%
Air Canada - 14%
Frontier - 11%
Virgin America - 9%
Allegiant - 8%
United - 7%
US Airways - 7%
American - 5%
AirTran - 3%
Delta - 3%
Hawaiian - 3%
JetBlue - 3%
Alaska - 1%
Southwest - 1%
Since most people seem to love Virgin America (and it is indeed a pretty cool little airline) you might be surprised as I was that it came in 4th in the worst poll, even worse than tiny Allegiant. As I've noted elsewhere, I never have problems with flight attendants because I treat them with excessive courtesy but the only time I had a really bad one was in first class on Virgin America. The dude just went AWOL and when he finally showed up at the end of the flight I asked what happened, "Where'd ya go, was there an emergency back in coach?" he said "Is there a problem? That's what the call button is for." Maybe he knew I had upgraded my $150 fare with a last minute $350 upgrade and wasn't entitled to a second drink.