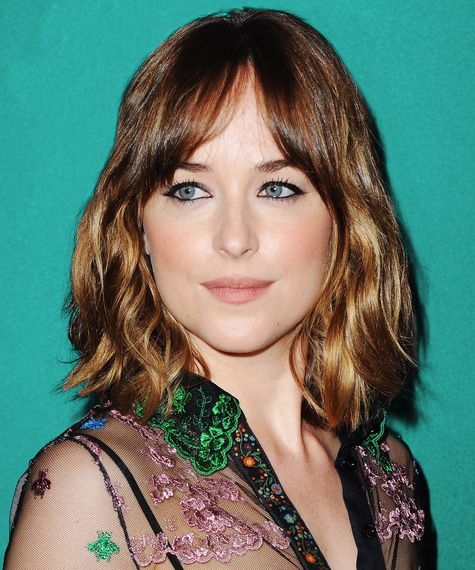 Photo by Jon Kopaloff/FilmMagic/ Getty Images.
There are two distinct ways of looking at a haircut: fun and exciting...or completely terrifying. If you fall into the latter category, like I do, you've probably had long hair for as long as you can remember. In an effort to change that, I've been thinking about the concept of a "shock-proof haircut." While notably shorter, these looks aren't jarring, because you can still create the same styles as you did with your longer hair -- and more importantly, the same feeling (whether sexy, glamorous, edgy, whatever).
A "shock-proof haircut," mind you, is not just the cut you currently have, only shorter. Instead, it's a cleverly selected cut that makes sense based on your current style and one that gives you the ability to re-create your everyday look. For help navigating these uncharted waters, I turned to two top hairstylists (one on each coast) for their expert opinions: Leanne Citrone, co-owner and stylist at Andy Lecompte Salon in Los Angeles, and Jon Reyman, founder of bicoastal salon Spoke & Weal.
"The same thing, only shorter is not always the best thing," Reyman agrees. However, there is one base cut both he and Citrone recommend: You guessed it -- the bob and its cousins, the short bob and the lob. "It opens the door to a bunch of different haircuts," Reyman explains. "For so many years it's been about long hair or short hair, which is such a big jump for people. We started giving lobs...[it's] a gateway drug to different cuts."
So, how do you know if you should take the plunge? "I understand the attachment people have to their length," Citrone says. "But when you're ready, you're ready." If that sounds like you, click ahead for a two-in-one consultation with these pros, which will make picking this big chop incredibly easy.
If you have: Long, chunky layers.
Layers can be a trap when you have long hair: Not only do they require a lot of styling to look good, but they can easily make you think you need length to pull off a lived-in, bedhead-y style. The solution? "Bring up the length so the bottom layers live closer to the shortest layer, so it has a stronger perimeter line," Reyman says. "It's a big step, but you will still be able to get that messy, lived-in look."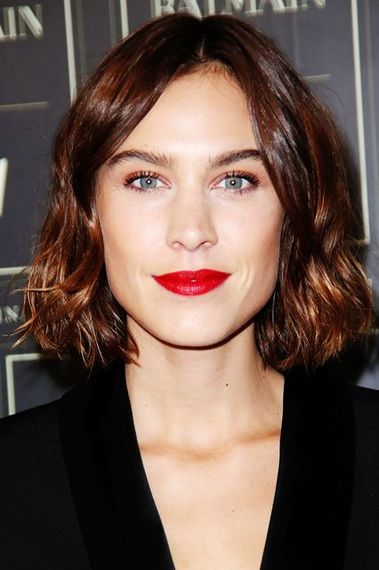 Translation: Have your stylist chop off your long layers and leave the shorter ones. The result will be fairly low-shock, since you'll be able to pull off the same styles, minus the "mullet-y" back that heavily layered long hair can have, Reyman explains.
If you have: Sleek, one-length hair.
Try: A blunt bob with strong fringe.
A long, one-length 'do is often the product of avoiding any kind of cut or trim, Reyman notes, but it's still one of the most striking ways to wear long hair. Therefore, you need something that will be just as arresting to allow you to continue wearing your hair as your accessory.
"You could play it safe with a lob," Citrone says. "But a really sharp, straight bob with bangs is dramatic and beautiful." This cut will give you the same look-at-me effect as your long, swingy strands, while the bangs will give you that mysterious long-hair quality you love. Depending on your texture, this cut will likely require the same amount of styling, and no new techniques.
If you have: One-length hair with a few face-framing layers.
Good news for anyone who has a few face-framing layers on their generally one-length cut: You'll transition beautifully to a sharp, blunt lob. Why? While a blunt cut can be startling for anyone, the length of this chop will frame your face even better than your layers do and give you the thick, one-length look you like.
To ease into it, Citrone suggests you "cut it just past the collarbone and keep it a little longer in front. That way, it's still long enough for a topknot, but it's still short and cool."
If you have: Long, mermaid waves.
Try: A chin-length, A-line bob.
For many -- definitely not all -- having long, Victoria's Secret-inspired waves is all about feeling sexy. And a textured cut that hits the chin will deliver that same feeling with even more volume.
"This is for people who are ready for a big cut," Citrone says, noting that the best way to wear it is with the waves tucked behind one ear. Want more proof that it can work for you? Daria Werbowy, Ciara, Rebecca Hall, January Jones, and Scarlett Johansson have all rocked this cut and offer great inspiration for how versatile and sexy it can be -- with way less daily styling.
If you have: Long layers.
Try: A shaggy lob with a side-swept fringe.
A shag will give you lots of movement and shape, which is the hallmark trait of a long cut with layers, Reyman says. Then, if you'd like, add side-swept bangs for a bit of interest.
This cut allows you to style your hair smooth and voluminous or with some texture spray for something more modern, like Dakota Johnson. Be sure that your stylist "thins the bangs" so you can part them on the side, Reyman advises.
If: All of these cuts are still giving you anxiety.
Try: A softly layered lob.
Still scared of the scissors? Don't worry, we didn't forget about you. Like Reyman says, the classic lob is the gateway drug to shorter cuts. But "the best thing about the lob is that it becomes a haircut and a style," he says, which means that it can be styled in any way and still feels fresh and modern. And, most importantly, you can still pull it into a ponytail or a bun. (And if for some reason you hate it, the grow-out process won't be nearly as painful.)
Reyman suggests you ask for some light layers so you can wear it wavy (his preferred look with a lob), and because it makes air-drying easier, no matter your texture. "A lob makes any hair more pliable and gives you tons of options; it's versatile," he says. "Just make sure that whoever cuts it is able to manage your length and your density."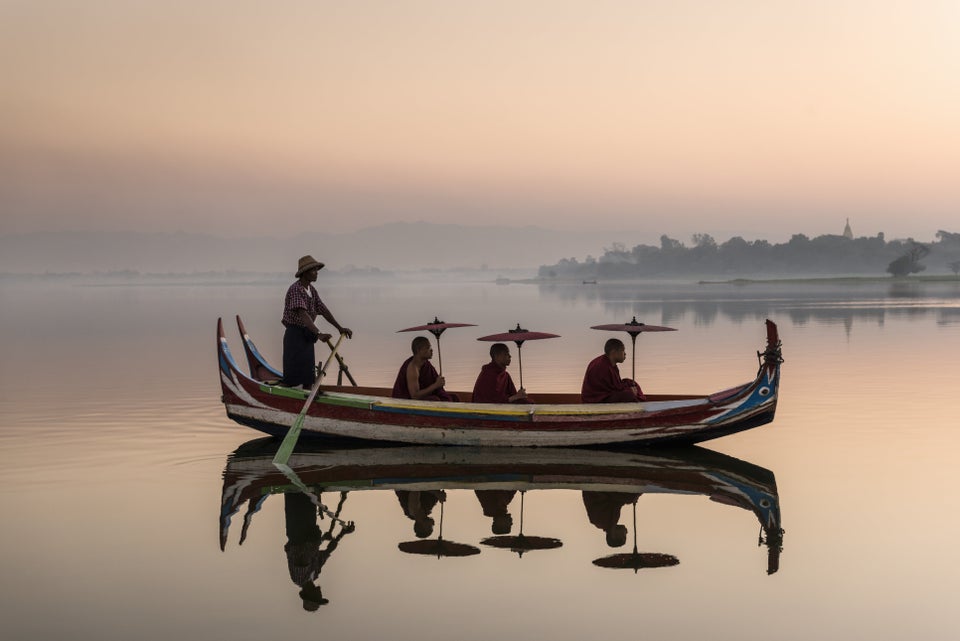 Summer Destinations Still Worth The Tour
Related