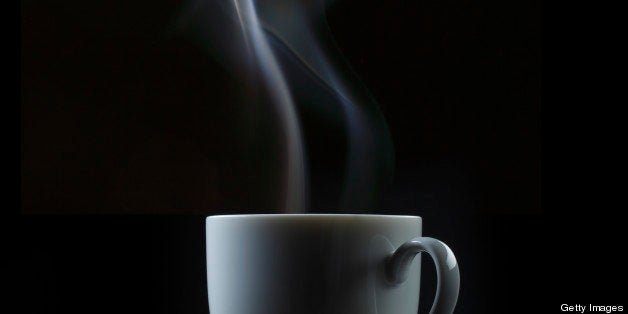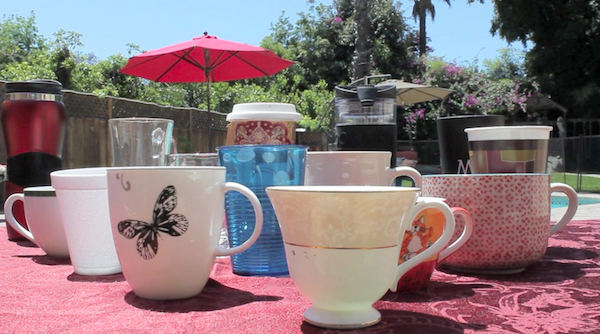 From cheap styrofoam to ceramic to expensive bone China to plastic and even 20-dollar thermoses, everyone who drinks coffee has their favorite "Caffeine Delivery Vehicle." And yet one question lingers: "Which cup keeps the planet's favorite drink hotter... longest?" Well, that and: "When did Starbucks open... another Starbucks inside my current Starbucks?" OK. Two questions.
To find out which cup keeps coffee hotter... longest, the new science series, This vs That conducted an extensive investigation where it tested 12 different types of cups to reveal the one cup that does -- in fact -- keep coffee hotter... longest.
Viewers will also discover which cups are worst... and why they cool coffee so quickly and the scientific reason behind why customers need the corrugated "wrapper" in order to hold their Starbucks coffee (other than: "it's hot"). Plus, you'll learn what the corrugated ridges are doing scientifically in order to slow the transfer of heat from inside the cup to outside.
So, without further delay, we present...
"The Rumble By The Pool: The Search For The Planet's Best Coffee Cup."
Jon Hotchkiss is the creator, EP, Director & Writer of This vs That. He also created: The Truth About Sex (Playboy TV), Invasion of the X-Mas Lights (TLC), My Dad is Better Than Your Dad (NBC), and Punkin Chunkin (Science). Jon also ran the series Bullshit with Penn & Teller and was one of the original writers on Politically Incorrect. You can reach him here.