Chances are you grew up eating peanut butter & jelly sandwiches like the rest of us. But today there are so many more brands in addition to old-school staples like Jiff and Skippy. The question is: Which peanut butter gets a thumbs up and a thumbs down? To answer this, GAYOT held a blind taste-test with 8 popular brands and rated them from least appealing to best tasting. See the full list to find out which creamy peanut butter brand topped the list – it just might surprise you!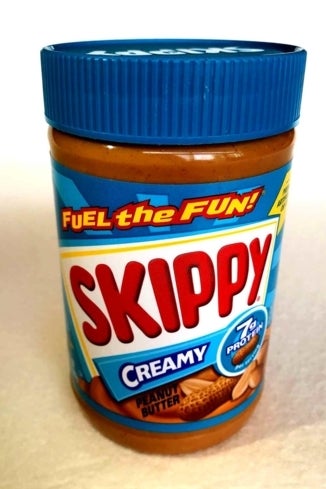 Skippy has been in kitchens since 1932 and it's still a go-to brand for shoppers everywhere. That said, we gave it a big thumbs down. While the texture offered ideal consistency, the flavor was too artificial, too sweet and left a bad taste in our mouth. Sorry, but we suggest skipping on Skippy.
Dislikes: Tastes artificial; unpleasant aftertaste
Ingredients: Roasted peanuts, sugar, hydrogenated vegetable oil, salt
--------------------------------------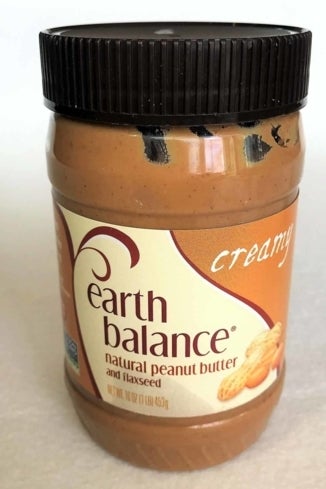 This trusted vegan-friendly brand offers peanut butter made with non-GMO ingredients and is sweetened with agave – a good option for those seeking a low-glycemic peanut butter. Even though it doesn't need to be refrigerated (we assumed it would be ultra creamy because of this), we found this Earth Balance spread to be dry, grainy and not very peanut-buttery. Strange, because we were hoping we'd like this natural option.
Likes: Non-GMO, all natural
Dislikes: Dry, grainy, doesn't taste like peanut butter
Ingredients: Peanuts, flaxseed, agave syrup, peanut oil, palm fruit oil, salt
--------------------------------------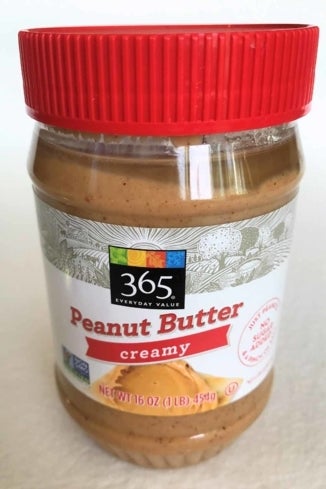 Now that Amazon owns Whole Foods, we're hoping they won't mess with the store's 365 brand of peanut butter that's made with only two ingredients. Although we found the peanut butter to be on the oily side, we really liked the nutty flavor. Whole Foods 365 peanut butter is good for a classic PB&J, just make sure to stir it well before you spread it on your bread.
Ingredients: Dry roasted peanuts, salt
More Stories You'll Love:
Related
Popular in the Community