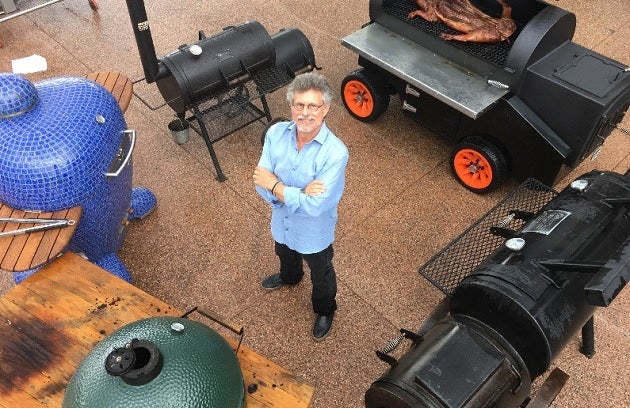 If you'd like to take the next step toward grilling enlightenment, fall is a good time to do it. Along with back-to-school promotions, many retailers are anxious to reduce their inventories of grilling hardware, meaning potential deep discounts for you. The first step is to select the right smoker for you. There are dozens of types and hundreds of individual models. Use this list to help you select.
You want a smoker that's affordable, easy to operate, and that doesn't take up a lot of space. Good bets include: a kettle-style charcoal grill (maybe you own one already) or other grill with a tall lid; a water smoker; a ceramic cooker; and an upright barrel smoker.
EXPERIENCED GRILLING ENTHUSIAST
Grilling is your first love, but you want to do smoking, too. Check out a kettle grill or front-loading charcoal grill; a wood-burning grill; a ceramic cooker; or an offset smoker with a firebox that comes with a grate (so you can grill directly in the firebox).
PROCESS-ORIENTED ENTHUSIAST
You embrace not just the results, but the process of smoking—building and maintaining a fire, adjusting the air vents, and so on. A water smoker or an offset smoker would be right for you.
You love smoked and barbecued foods—the smoker, the better. An offset smoker, water smoker, or even a home-built smokehouse would be a good match.
Your TV is tuned to BBQ Pitmasters and you want to compete against other barbecue fanatics. You often cook for a crowd and dream of opening a catering company, restaurant, or food truck. Look for a big rig offset smoker (preferably on a trailer) or a carousel-style commercial smoker.
You have limited space or live in a dense urban environment where you can't grill or smoke outdoors. Invest in a stovetop smoker or a handheld smoker.
Learn more about your smoker personality by exploring your type.
REAL LIFE. REAL NEWS. REAL VOICES.
Help us tell more of the stories that matter from voices that too often remain unheard.
This post was published on the now-closed HuffPost Contributor platform. Contributors control their own work and posted freely to our site. If you need to flag this entry as abusive,
send us an email
.