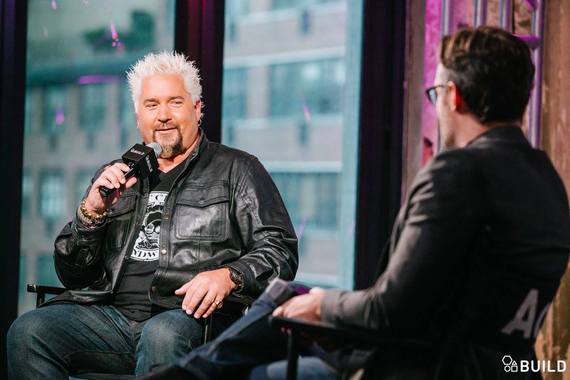 NEW YORK - Like most BUILD Series conversations, there was a discussion about Saturday Night Live when Guy Fieri stopped by BUILD with his new book Guy Fieri Family Food.
"I met Bobby. Ironically enough..I was at a SNL taping and I'm sitting there and William Shatner is doing a schtick right beside me. It's the weirdest thing and I love SNL. I've always loved SNL and I think Bobby kills it. I think Bobby is hysterical. As a matter of fact, we've become buddies."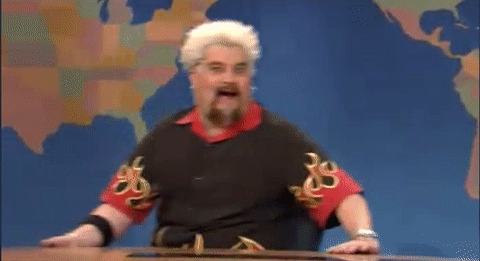 "When Hunter [Fieri's son] turned 18, I asked Bobby to send... I do a little video, all my buddies I had them do little videos, and I put them together as a little comprise thing for his birthday, and Bobby did one..and it was really cool. He's a true artist. He's able to pick out the nuances and point them out to the fifteen-millionth-degree. But it's funny and you gotta laugh at yourself. Unfortunately, in this business in today's world, in media or not, you have to be ready to take the heat. That's what it is. Don't get hung up on it. You spend too much time worrying about it but I laugh with it. As a matter of fact, I think it's funny. I think he does it great. I wanna do it one day, though, where he says 'and the Jägermeister...' and then I come on and go 'No Bobby, you're doing it wrong....It's the Jägermeister goes in the raisins.' I wanna do Bobby Moynihan doing Guy Fieri."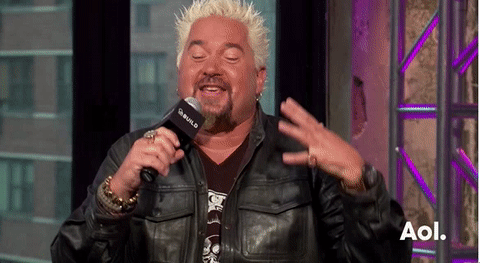 You wanna make a cameo appearance?
"Oh, it would be, let me tell you: End Game. I don't have any bucket list things but that right there. I love Saturday Night Live. The ebb and flow goes up and down but I think that: Being there and watching what happens and what it takes to pull that show off, you just gotta hand it to that group. That group is going 24/7 to make that show happen so I applaud them. They do a great job. We're lucky to have it. That's the old school improv comedy right there." Watch Guy Fieri's full BUILD Series interview at aol.com/BUILD.
Calling all HuffPost superfans!
Sign up for membership to become a founding member and help shape HuffPost's next chapter