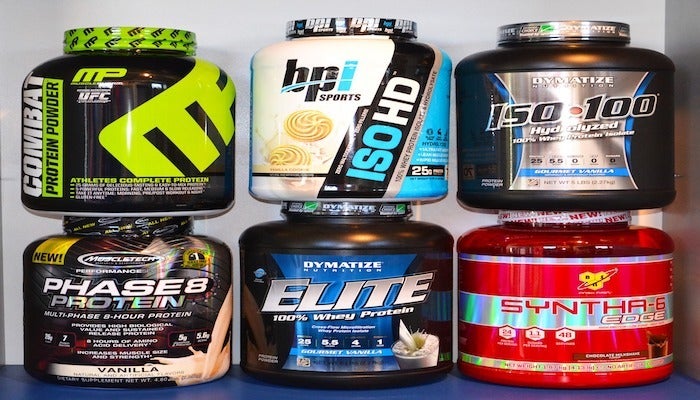 It's a beautiful, fall day here on Long Island, and after I'm done writing this to you, I'm going to be hopping on a business coaching call. While I've certainly come a long way in the last five years, nothing beats having an experienced entrepreneur helping me take the next steps necessary to move my service in the right direction. If there's one thing I've learned since going out on my own, it's the importance of investing in moving yourself forward!
For me, it's currently business coaching, as well as different practitioners I see on an as-needed basis (acupuncturist, chiropractor, etc.). In the past, it was the financial cost of acquiring my certifications, and knowing that it would help set me apart in a very crowded health and fitness industry.
For you, one of the things you can use to improve your health are supplements. I want to preface this email, though, by saying that supplements are NOT necessary! If you're able and willing to eat a balanced diet, then the need for most (if not all!) of these is nonexistent. That being said, most of us are busy, have different tastes and palates, and don't have the ability to eat well-balanced all the time. Enter supplements…
There are four basic supplements I recommend a client take should he/she need assistance in a certain health, fitness, or nutritional area:
This is taken first thing in the morning, and often comes in a powdered form. The premise behind taking this is that it helps fuel the good bacteria in your gut with organic green sources taken from nature. I've tried a bunch of these, and in my opinion, Athletic Greens makes the tastiest one that's also of a high quality. You can check them out here: http://bit.ly/2yr1I7t
If you're looking to lose weight, you want your body to stay in a lipolytic (fat-burning) state as often as possible. This is done by eating insulin-neutral healthy fats and a moderate amount of protein during the breakfast hours. One hack that I've personally used for the past year is that I'll take a couple of tablespoons of MCT Oil, and will mix it into my coffee in the morning. MCT, or Medium Chain Triglyceride, Oil is derived from coconuts, and is loaded with healthy fat. It doesn't have a taste, and you barely notice it's in any beverage you'd put it in (you can also put it in shakes!). One thing to watch out for is that if you have more than the 3–4 tablespoons per day that the bottle will recommend, there's a good chance that you'll get the runs. PLEASE ease your body into ingesting this on a regular basis.
The only time(s) I recommend protein powder is if you're averse to eating meat, and/or you're unable to eat 20–40 grams of protein within an hour after working out, which, let's face it, most people aren't that hungry within that timeframe post-workout. If either issue is present of a client, then I recommend they invest in either a whey protein powder (animal-based, derived from the whey protein found in cow's milk), or a hemp protein powder. Click HERE to check out my recommendation for whey, and HERE to check out my recommendation for plant-based protein. These will help your muscles recover faster so you're not sore for days after you've completed your workout.
I want to preface this one by saying that Krill Oil is helpful only IF you have chronic pain and inflammation. Krill Oil has been linked to improving cognitive health, as well, and is a superior product to most traditional fish oils that you'll find at your local grocery store or pharmacy. The Krill Oil I'd personally recommend can be found here: https://onnit.sjv.io/c/438610/349592/5155
Moral of the Story: While supplements aren't absolutely essential, they can be based upon an individual's lifestyle and nutritional tastes. Though I don't suggest you invest in a daily cocktail of these, if I were to generally recommend certain brands and certain types, these are on the ones that I not only personally use, but advise my clients utilize if they need.
Sincerely, Pete Weintraub pete@weightlossbypete.com
P.S. If you're looking for more information on bettering your nutrition, then you're going to LOVE both my Food Guide and my Healthy Recipe Book!
The Food Guide will tell you literally EVERYTHING I've learned about nutrition — Both on my 100 lb weight loss journey, as well as during the last decade of acquiring SEVEN different fitness and nutrition certifications through two of the most prestigious accreditation bodies in the world.
The Healthy Recipe Book has 72 recipes spanning breakfast, lunch, dinner, snacks, appetizers and desserts.
Calling all HuffPost superfans!
Sign up for membership to become a founding member and help shape HuffPost's next chapter
This post was published on the now-closed HuffPost Contributor platform. Contributors control their own work and posted freely to our site. If you need to flag this entry as abusive,
send us an email
.