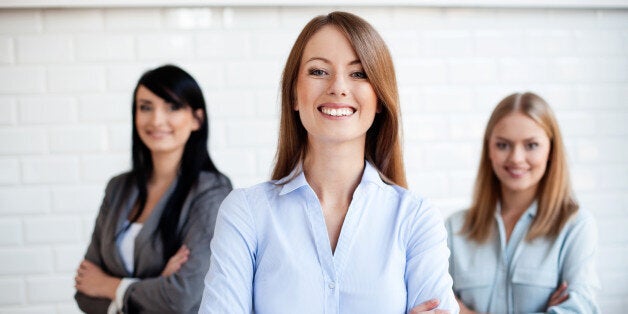 Not just anyone can be a small business owner, but if you know you already have what it takes to be an entrepreneur, the next step is to figure out what type of business is right for you. You should be aware of your strengths and weaknesses and where you're going in life. The process of developing a life plan will help you get clear on these things. It requires you having an honest conversation with yourself. Then you'll have what you need to know to build a business to support your dream for your life. Here are some tips on how to determine which type of business is right for you.
Now it's time to answer one of the toughest questions and that question is: what kind of a business should you start? In order to answer this question, consider the following.
What are your passions?
Where are you a rockstar?
What would you do for free?
Is there a business that fits your passion?
These questions will help you determine the activities that nourish you and the skills you are already possess. Analyze the hard and soft skills you have that would be helpful in launching and managing a business. A small business owner may have to take on many roles initially, so if your skills list has a scattershot of expertise, do not be discouraged.
Take a few days to play with the list. In essence, you are creating an abstract that describes the skills and experience you bring to your new role as small business owner. Your answers to these questions help you identify what fascinates you and your current abilities. If there is little overlap between the two, for example you love jewelry design, but have little knowledge of the practicalities of selling your jewelry, you may have work to do.
2. Then, go deeper...
What is your strongest skill?
Are you highly self-disciplined or do you need structure?
What do you know that you can sell?
What service can you provide for a fee?
What do you want to avoid doing if at all possible?
What keeps you interested?
How much time can you devote to your endeavor?
Do you have any technical skills?
This level of analysis will help you identify your strengths and your weaknesses. If you want to be a website designer and have artistic training and programming knowledge, but don't know your way around accounting software, you're going to have to get technical training. If you have skills in an area that you find mind numbingly boring, you may have to conceptualize how you can pivot those skills into more fulfilling work. It may require going back to school to get an additional degree or certificate to redefine your expertise.
Do your personal inventory, too. Do you have a supportive spouse? Family buy-in? Do you have a realistic timeline for how long you'll pursue your new business? Can you afford to fund your new business? Do you have any competing priorities? If you find yourself taking care of family members, you may not have the ability to work 10 more hours a day for your startup.
Answer all the questions sincerely. This is the time to think critically in order to tease out revealing answers that can provide meaningful direction to what type of business you should pursue. You need to get clear about what you want and what you're willing to commit to.
3. Now, really get moving...
Are you energized or depleted by other people?
Are you willing to work seven days a week, or do you only want to work as little as necessary?
Do you work best in an office or from home?
Do you want to be the center of attention or work behind the scenes?
Do you want structured hours or flexibility?
Do you want to travel or stay close to home?
The answers to this set of questions will give you information to help you establish if your dreams and your reality are compatible. If you want to have a retail location, but also desire flexibility and to work from home, there is a major disconnect between your wants and the scope of the type of business you desire. Of course, there are workarounds to many of these challenges, but they may require more capital to realize a solution, which will inform of you of how deep your pockets will need to be to get started successfully.
These exercises are critical in helping you to define the type of business that you can successfully develop. You can start from scratch, buy an existing business, invest in a franchise, start a retail or Internet business, there are many business models to choose from. Give yourself a deadline for working through these questions and push through even if it feels like you are not revealing compelling information. Remember, entrepreneurs must be very self-motivated, so if you're having difficulty completing this task on your own, that may reveal that you might not be ready for what it takes to launch your dream business. Dig deep to uncover your motivation and stay on track to discover a great business idea.
Please update me in your decision process. I want to be a guide for you as you work toward your dreams of running your own business.
Melinda F. Emerson, SmallBizLady is America's #1 small business expert. She is an author, speaker and small business coach whose areas of expertise include small business start-up, business development and social media marketing. She writes a weekly column for the New York Times, publishes a resource blog, www.succeedasyourownboss.com which is syndicated through The Huffington Post. She also hosts a weekly talk show on Twitter called #SmallBizChat for small business owners. As a brand, she reaches 1.5 million entrepreneurs a week on the internet. As CEO of Quintessence Multimedia, Melinda develops audio, video and written content to fulfill her mission to end small business failure. Forbes Magazine named Melinda Emerson one of the #1 Woman for Entrepreneurs to follow on Twitter. Melinda has been featured on MSNBC, Fox News, NBC Nightly News, and in Fortune, The Washington Post, USA Today, Wall Street Journal and Black Enterprise. She is the bestselling author of "Become Your Own Boss in 12 months; A Month-by-Month Guide to a Business That Works," and the ebook How to Become a Social Media Ninja; 101 Ways to Dominate Your Competition Online.
Related
Popular in the Community