All of them really! But here are our top five.
The number one hotel to travel to, with a tween in tow, is the Animal Kingdom Lodge. Wildlife everywhere! Even the grumpiest and moodiest of kids cannot hold onto that sullen attitude when there are giraffes outside of their hotel window. And everywhere you go within the hotel, there are places to watch the animals.
Any hotel situated around the Crescent Lake is also a great choice. We have stayed at the Yacht Club and absolutely loved that pool complex. More importantly, this location is perfect as it offers you the option of walking to half of all Walt Disney World parks! You can travel to the countries of Epcot via the rear entrance, which usually has no lines. This is also fantastic if your tween likes afternoon breaks at your hotel pool and dinners in Epcot! We also stayed at the Dolphin Hotel and had no choice on a stormy eve but to walk home from Hollywood Studios. We joked with everyone we passed about the alligators in the lake! Not that we saw any, thank goodness!
The Contemporary offered us the option of walking home from the Magic Kingdom. The buses were packed one late night and we just kept on walking. We were exhausted, but we made it back more quickly than if we had waited for a bus and risked falling asleep! Our tween just wanted to get "home."
We loved the Old Key West property! The trick is to stay near the club house. There are five bus stops at this resort, and if you get a room close to the club house, you're near the last stop heading to the parks, and a quick walk over a bridge from the first bus stop coming in. We prefer this to the five stops we had to make every day at the Saratoga Springs. Also, we have a Landry's card which lets us cut the line at two Disney Springs restaurants, so, staying on a property where you can take a boat to dinner, is a lot of fun! There might be an hour long wait for you at T-Rex, but it is three minutes for card holders, and then we get a 10% rebate! No one with kids of any age wants to wait on a long line!
Lastly, the Art of Animation hotel is perfect for tweens! Our son was able to relive a lot of childhood memories from his favorite Disney movies growing up, Cars and Lion King to Finding Nemo and the Little Mermaid! It is such an amazing property it should be treated like a visit to a theme park. It is worth a half days' exploration of all four areas within the hotel complex!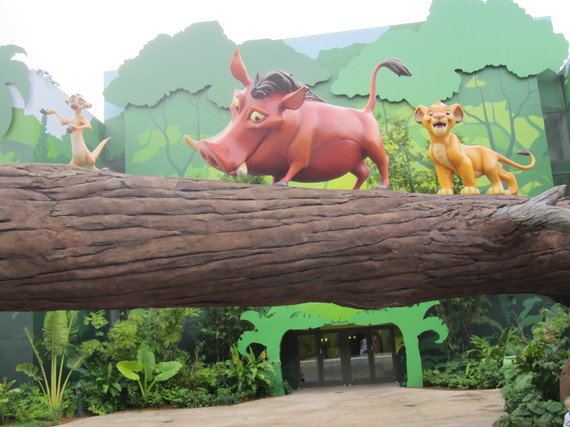 Discount DVC's operators have helped us to cut down on costs, and even though Saratoga Springs was not our top choice for a stay, we were lucky and got a one bedroom for slightly more than a studio would cost! Our tween was thrilled to have his own space!
In conclusion, we have five favorite tween Walt Disney World hotels based on the eight in total that we have visited so far. The one constant is that every property we have visited has a great pool(s), game rooms, and tween friendly food all day long. Each hotel has given our whole family fond and fun memories, and our tween has felt comfortable and at "home" in each.