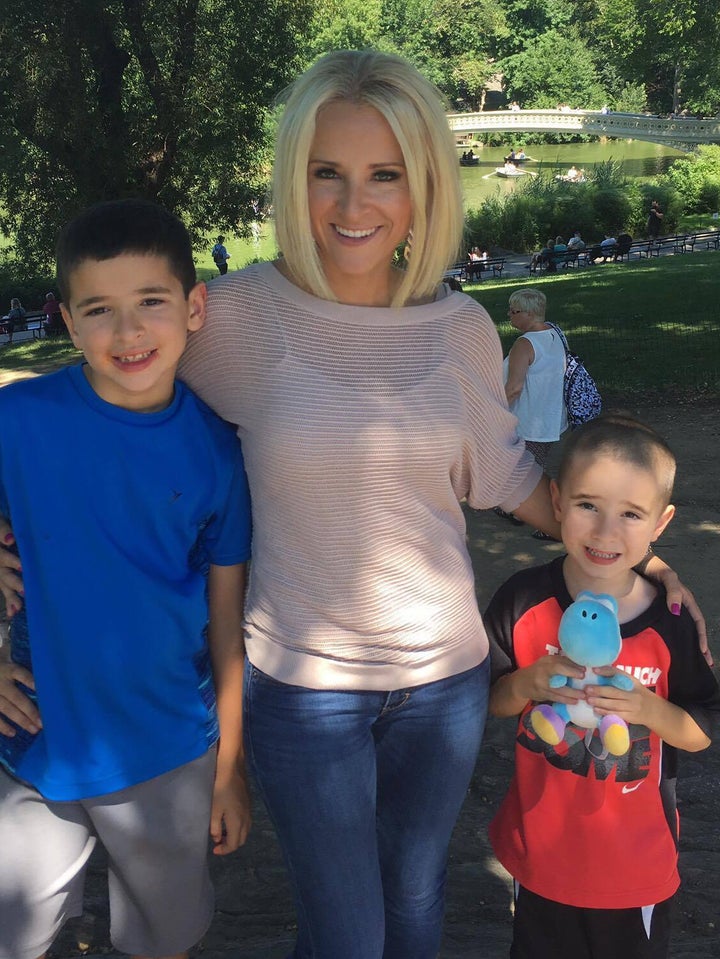 Jatana Jackson of Montclair, Virginia, filled the prescriptions just like she does every August. Due to severe allergies, she fills the annual EpiPen prescription just before school starts. She has one pack for home and one pack for school. Times two. Both of her boys have severe allergies, and while she's grateful she hasn't had to use the EpiPens, they're only good for one year regardless. But this year, she was in for a shock. Those EpiPens now cost her a whopping $2,400.
"It's frustrating to know that a company can monopolize the market and choose overnight to jack up the price right before school when they strategically know parents are going to get their refills," Jackson said.
The worst part, Jackson said, was how no one told her about the price hike before submitting the claims to her insurance company. She filled only two of the four needed EpiPen packs without realizing they were now going to cost $608 each.
"No letters were sent. The pharmacist didn't say anything," she said.
Congress is also asking for answers. The House Oversight and Government Reform Committee plans to hold a hearing on Wednesday with executives of Mylan, the pharmaceutical company that bought the drug in 2007 when the price was only $57. In 2009, the price went up to $100, and then hiked to $608 as chief executive Heather Bresch, also daughter of Sen. Joe Manchin (D-W.Va.), simultaneously received a large pay increase according to at least one news article. Bresch is scheduled to testify at Wednesday's hearing.
According to news sources, Mylan executives said they increased the price expecting insurance companies to pick up the tab, and not parents.
EpiPens come in a pack of two because, as Jackson explained, a second dose is required within 20 minutes of the first dose. In some areas, it may not be possible to get to a hospital within 20 minutes; so splitting the packs between her children is just not possible or safe.
Jackson said her children's allergies are so severe, if her husband eats a Snickers bar, which contains peanuts, at work during the day and gives their children a kiss on the cheek at 6 p.m., they'll break out in hives.
"Cross contamination is a big issue. I wouldn't wish this allergy on anyone," Jackson said.
Jackson said her biggest fear is how she is essentially putting her children's lives in someone else's hands every time she sends them to school. Thankfully, she said she's seeing an increase in the amount of schools that have EpiPens stored at the school for emergencies.
"I carry EpiPens everywhere," she said. "I'm extremely vigilant."
But it's a vigilance that most parents don't understand if their children don't have severe allergies.
For the Jacksons, she said she's just grateful they have the income to make it work. Even the generic versions for the remaining two EpiPen packs are $300 each. She works as a fitness coach full time from home. Her husband works full time for the federal government but last year he had switched their insurance plan at work. Now they're looking at switching again to a plan that will hopefully offset the cost of future EpiPen prescriptions. She said she worries even more about the families who don't have insurance or the income to buy the prescriptions.
"I don't want the government telling companies what they can and can't do," Jackson said, "but this was a tad bit obnoxious. When it comes to medical (care), there's a point where (they're) really taking advantage of people."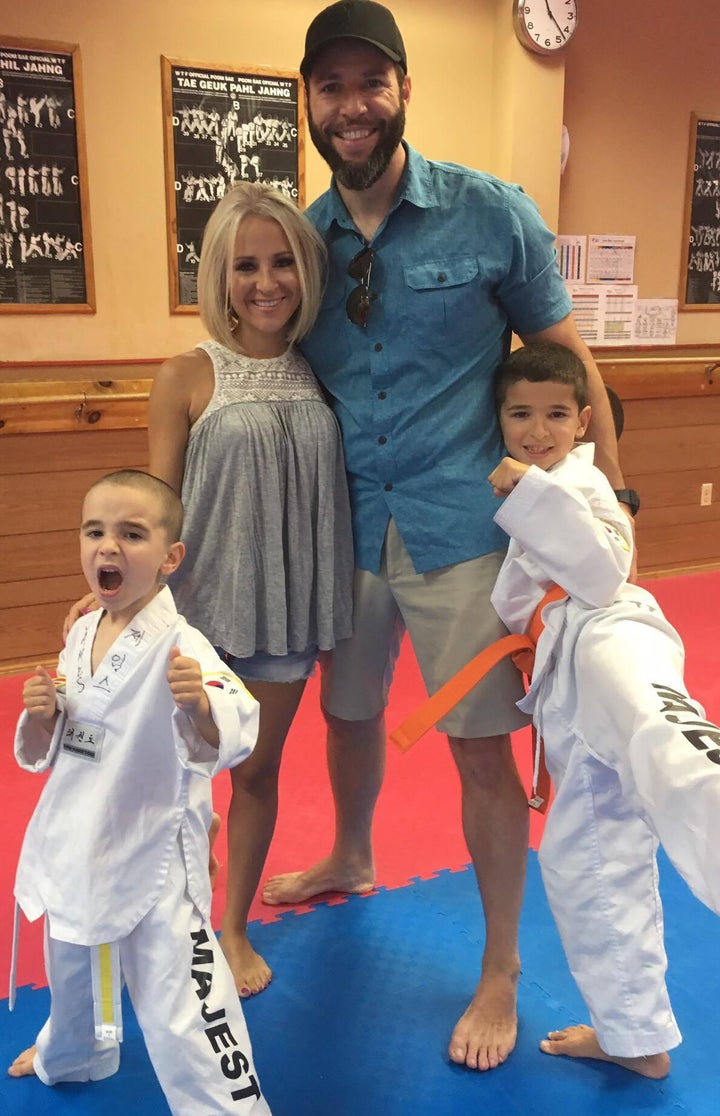 Calling all HuffPost superfans!
Sign up for membership to become a founding member and help shape HuffPost's next chapter