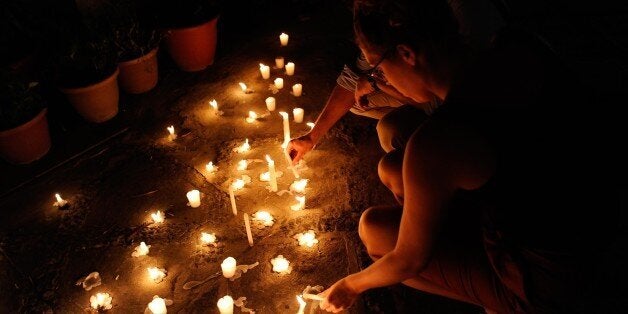 Yes, I will pray for Paris.
I'll pray for hundreds of people who are without families, friends and loved ones because of a group who feels that they have the right to terrorize others in my name.
But I'll also pray for Beirut where just the day before its citizens were terrorized by the same group but only became an afterthought in light of recent events. I'll pray for Yemen where an ISIS suicide bomber killed dozens on the day of Eid, a Muslim celebration. I'll pray for the countless Arab countries in which ISIS's terror knows no end, in Libya and in Egypt, but is only seen as sectarian violence and not real terrorism.
I'll pray for the refugees who will face the backlash of being accused of affiliating with the same people they are running from.
I'll pray for Muslims in Western countries whose lives will now change. I'll pray for those who now hesitate to stay out late, those who are forced to call out of work to avoid harassment, for those kids who are too scared to go to school, for the commuters who are afraid of being pushed into an oncoming subway and for the cold stares and the nasty insults from their own neighborhoods that contribute to the isolation of Muslims everywhere.
I'll pray for the hateful people who fall right into ISIS's narrative of Us vs Them and those countries who shape their polices that only continue to alienate the Muslim community and contribute to the rise of extremism.
I'll pray that the politicization of death ends soon. And for people to recognize the irony of dismissing victims anywhere and everywhere based on politics, race, color and religion.
So yes, I will pray for the world. I'll pray because I'm too tired to do anything else. I'm tired of apologizing. I'm tired of condemning. I'm tired of reminding people of the systematic institutions and brutal history that has been terrorizing my world, my family, my people for ages.
So while you contemplate who to pray for, what flag to make your profile picture, and which colored bodies are more worthy of your tears, I'll just pray.
REAL LIFE. REAL NEWS. REAL VOICES.
Help us tell more of the stories that matter from voices that too often remain unheard.