"I can't remember why I first wanted to go to the desert," Los Angeles-based artist Eric Merrell explains in the video below. "I had no idea what I was getting myself into. I remember feeling the heat through my shoes and just being struck by the odd landscape I was faced with. As you spend time there, you start to absorb it and you become more and more transfixed with it."
Specifically, Merrell is inspired by Joshua Tree National Park, a southeastern California desert known for its toppling, spiky trees that look like something dreamed up by Dr. Seuss.
In his recent series "Nocturnes," Merrell expands on an artistic legacy ignited by James Whistler in the 19th century -- a painting created in the absence of direct light. The resulting images, often haunting and dreamlike, present reality like an apparition, obscured by the all-encompassing blanket of night.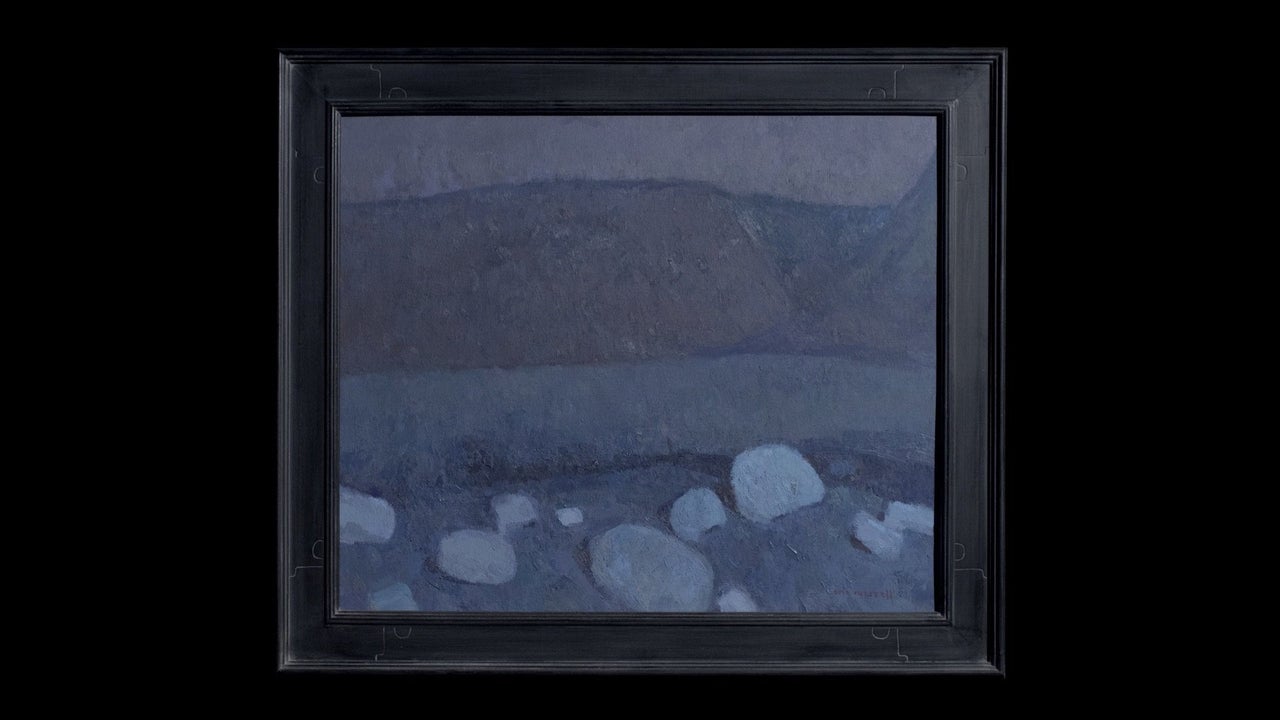 Filmmaker Alec Ernest followed Merrell into the desert to document his unusual process. "His work really struck me when I first saw it," Ernest explained to The Huffington Post. "I think there's something really spooky about the shapes and palette. I love Joshua Tree and especially night hikes, so I immediately connected with the atmosphere he's creating, the way things change at night."
Ernest wanted to capture the otherworldly tenor of the desert after dark, presenting what's historically a significant technical challenge. "A lot of times people shoot 'day for night,' shooting during the day and coloring it to look like nighttime," the filmmaker explained. "But right around when we first started talking about doing a video with Eric, Sony came out with a new camera that could record in the dark. Without it, this video would have been impossible to make. Once we took it out to the desert we realized that no one had ever filmed Joshua Tree like this before."
For Ernest, the main goal was capturing the desert on film as it exists in real life, as it inspires Merrell. "The way the wind comes and goes, or the way it seems completely silent but then you realize that there's tiny critters scurrying around you. You can sort of see, but your sight is limited enough that your brain focuses on other sensory details to try to interpret. It's a really mysterious and beautiful place. We wanted to show Eric exploring that environment and how it inspires him."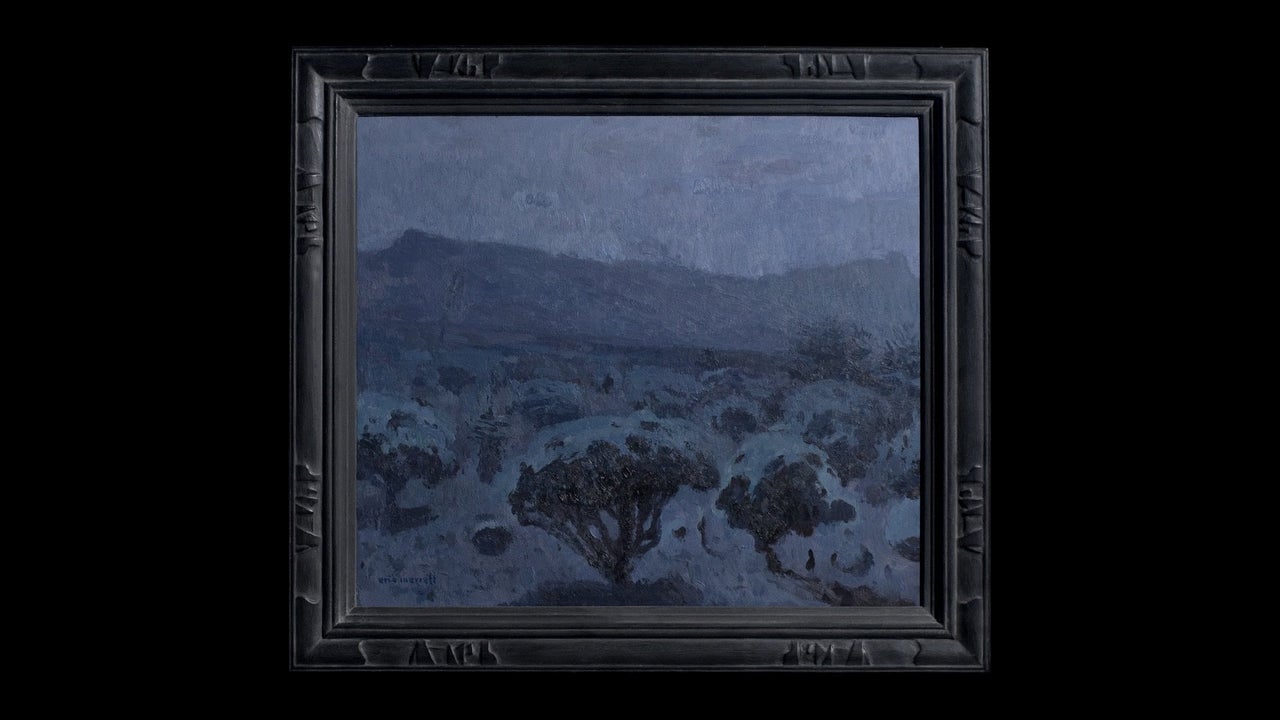 Merrell's resulting paintings, echoing landscapes by Edvard Munch or Maurice Denis, capture a world few of us see: the untouched desert illuminated by moonlight. The shadowy visions contain few references to the contemporary world, capturing a time and place that hasn't changed much since Whistler coined the term "nocturne."
In an art climate marked by new media explorations and subverting artistic norms, traditional landscape painting is often left out of the picture. "Landscape painting is certainly not in vogue right now," Ernest said. "It has a reputation of being something of a hobbyist art form. But I think that's the perfect place for a person like Eric to work in, because it means there's so much opportunity to innovate."
"I didn't really believe that landscape paintings could be 'cool,' until I saw his work," he added. "But the guy has Joshua trees and cactuses tattooed up and down his arms, I don't think he's thinking about landscape painting's lot in the world too much."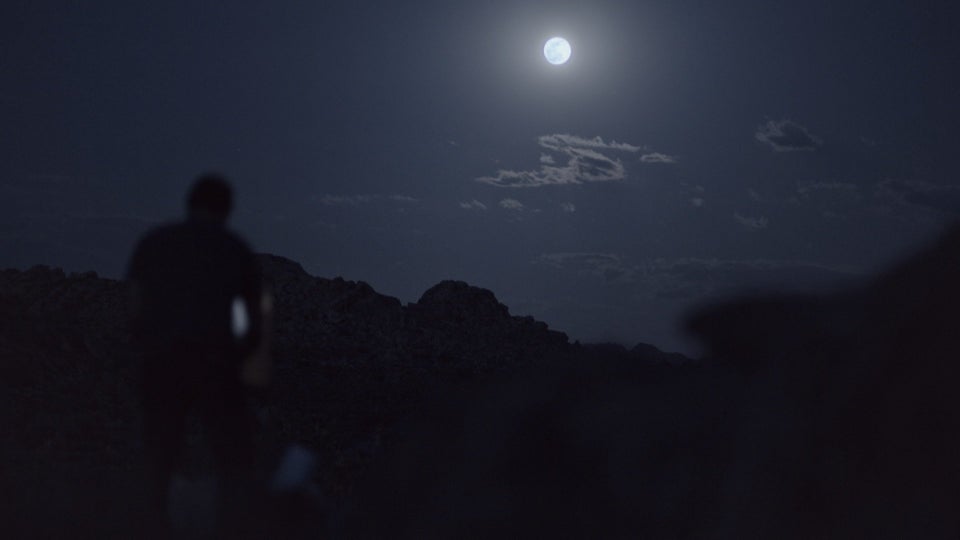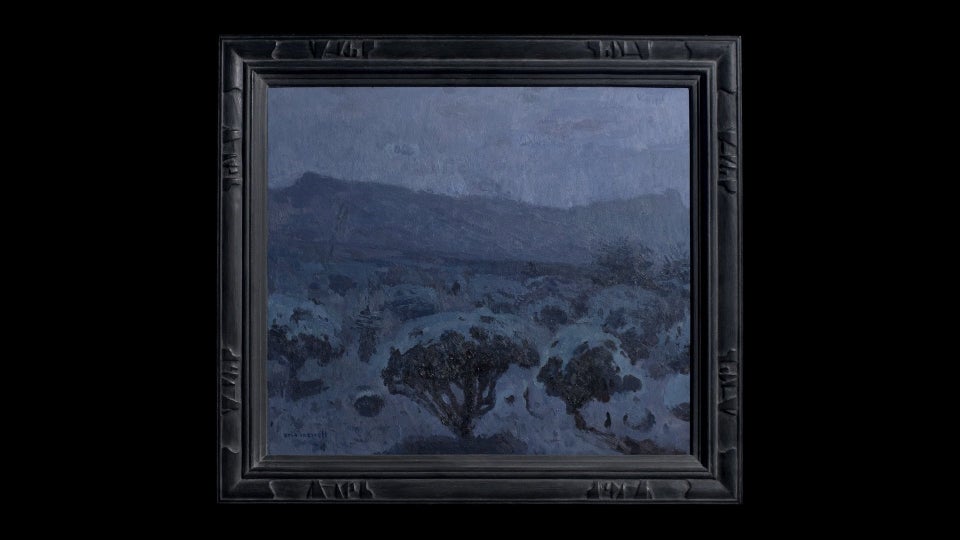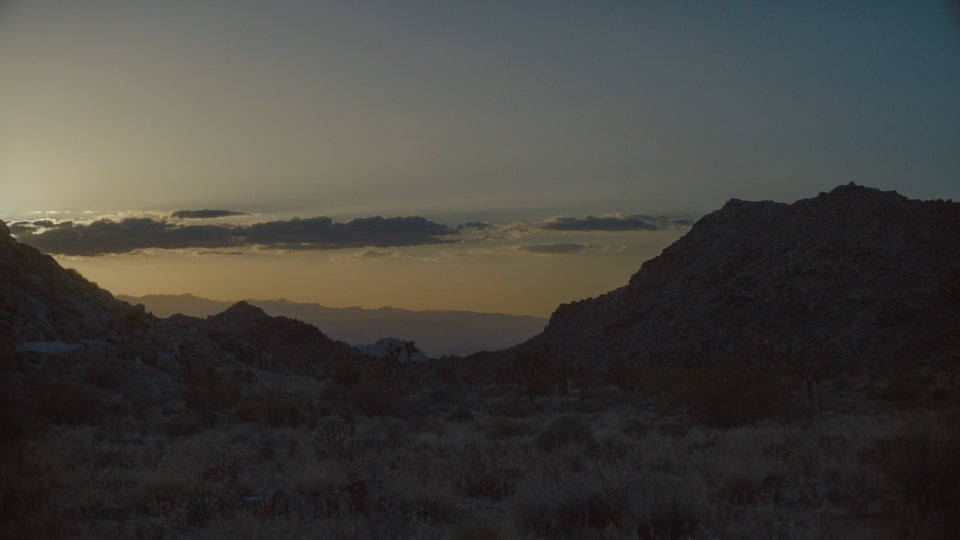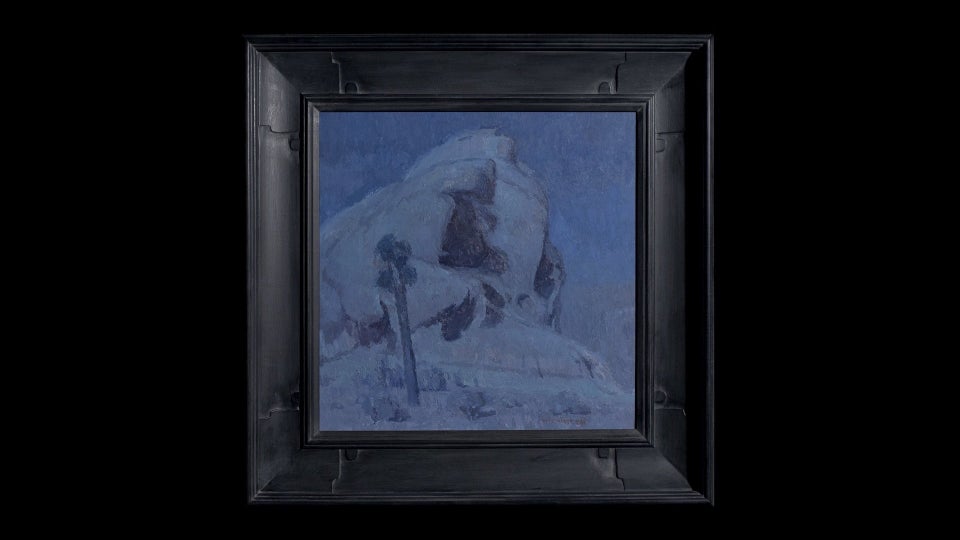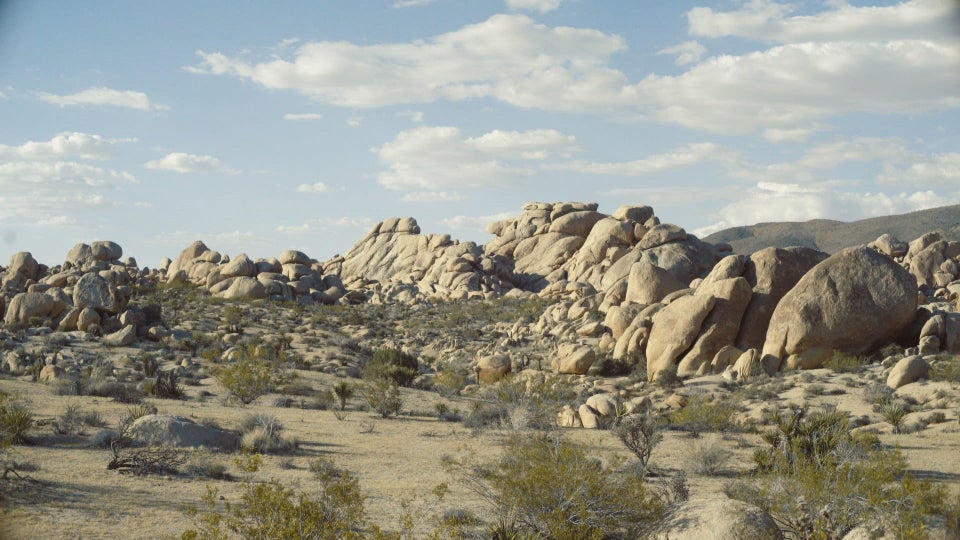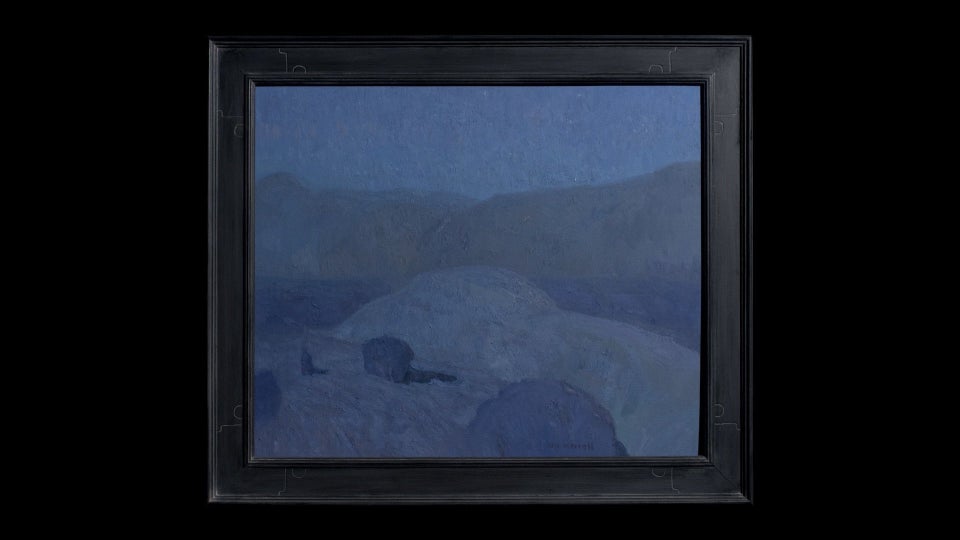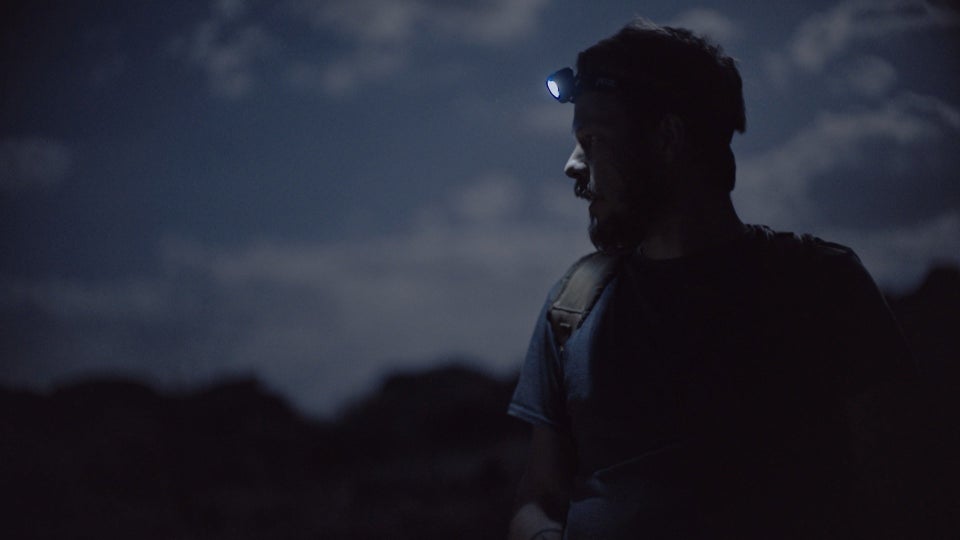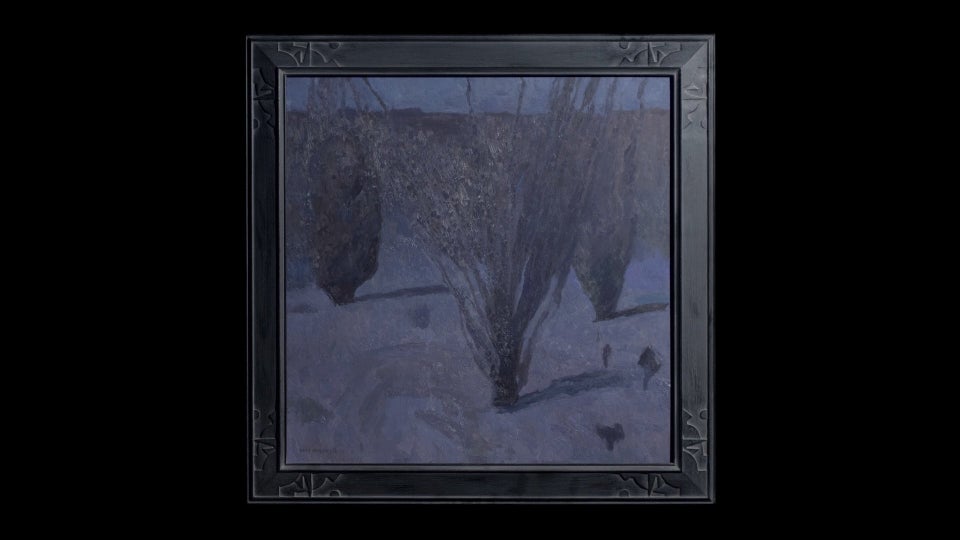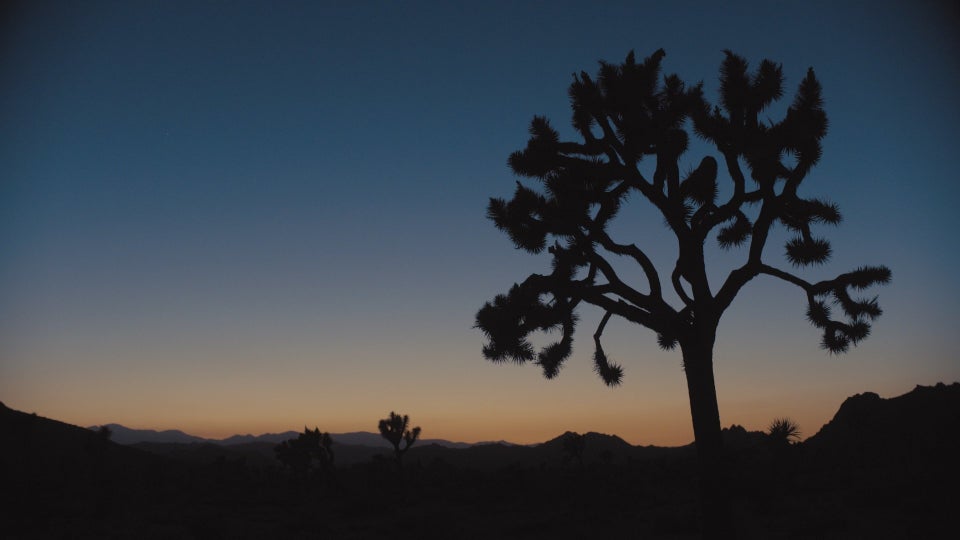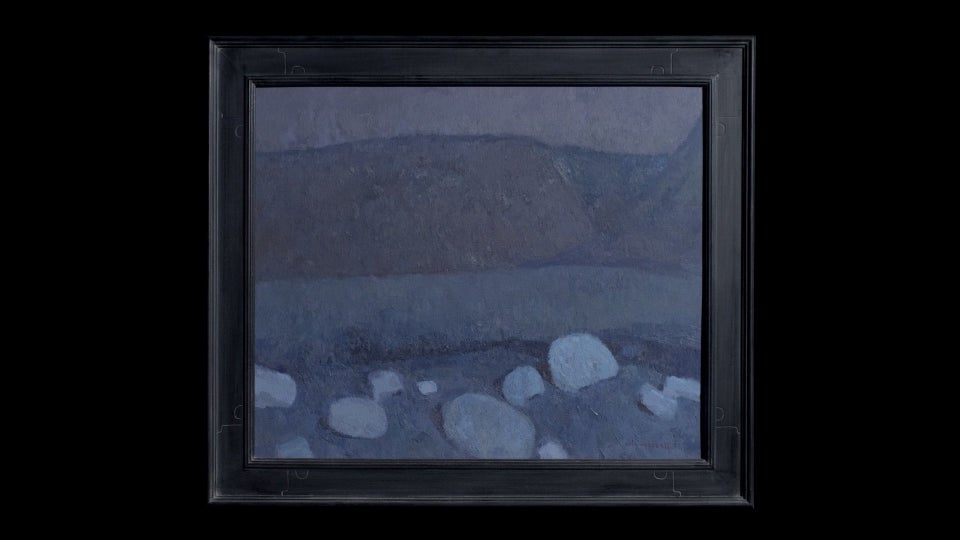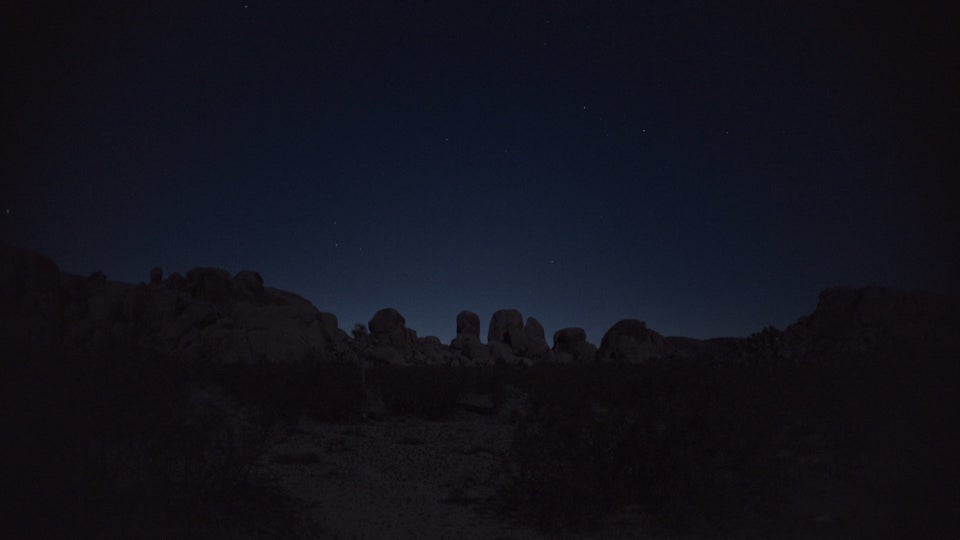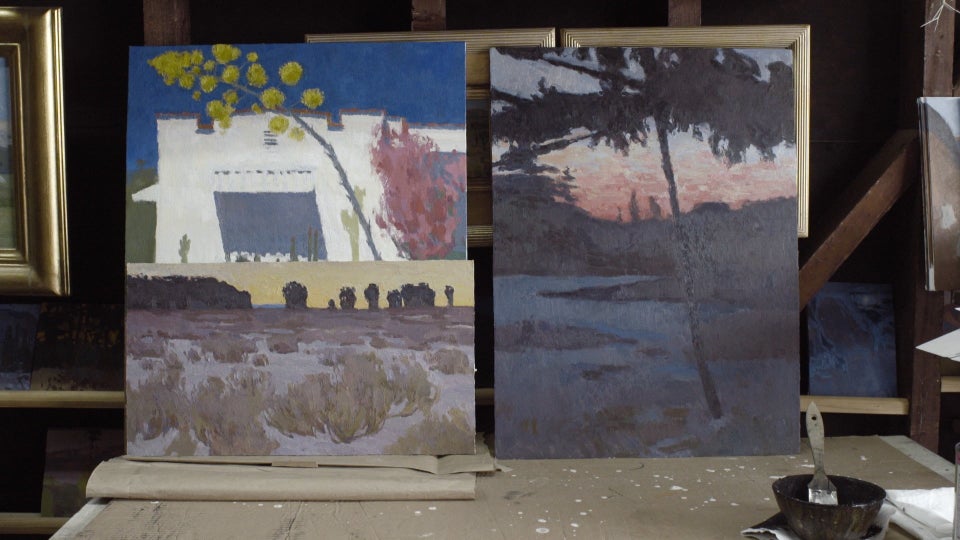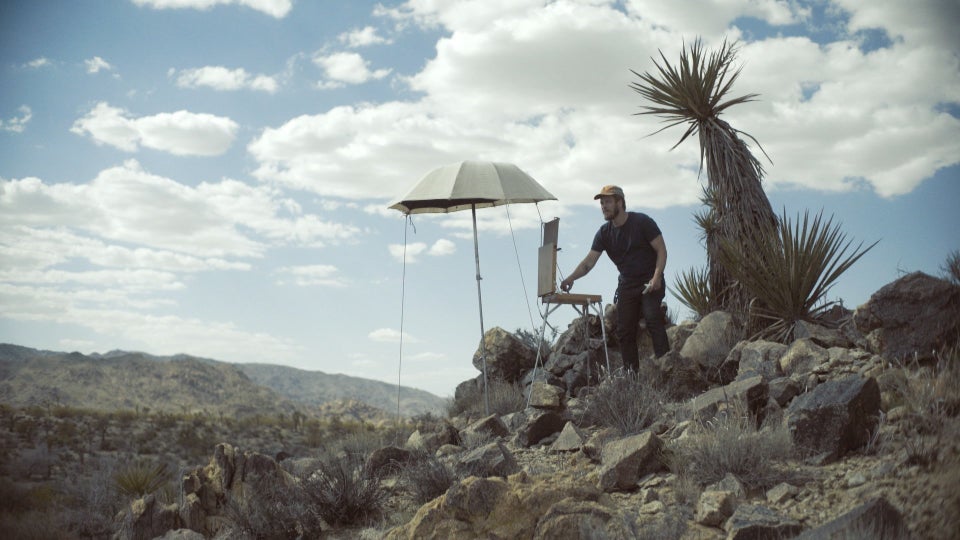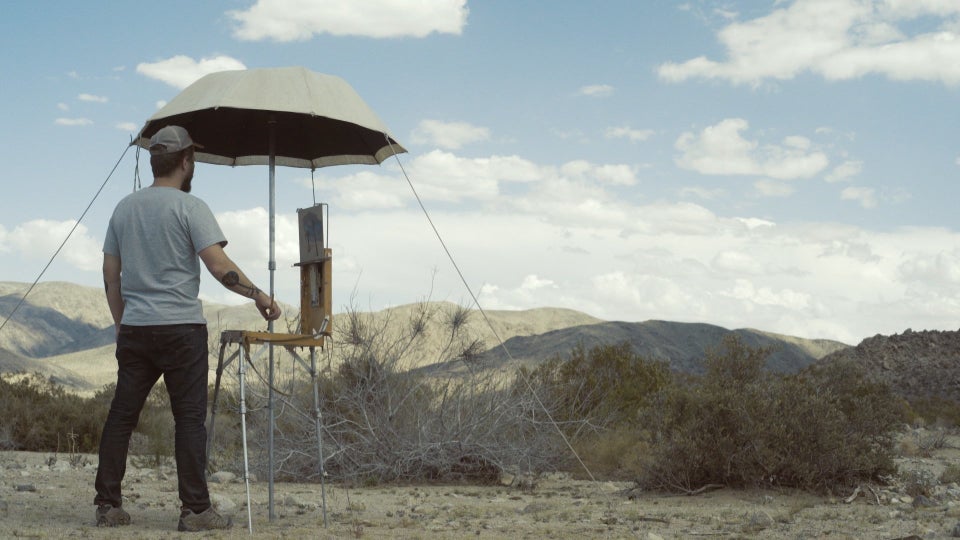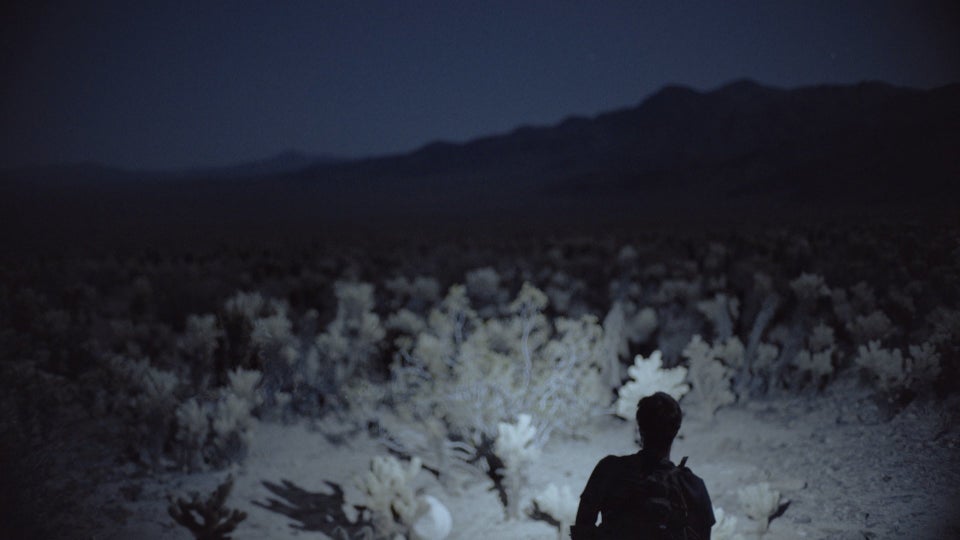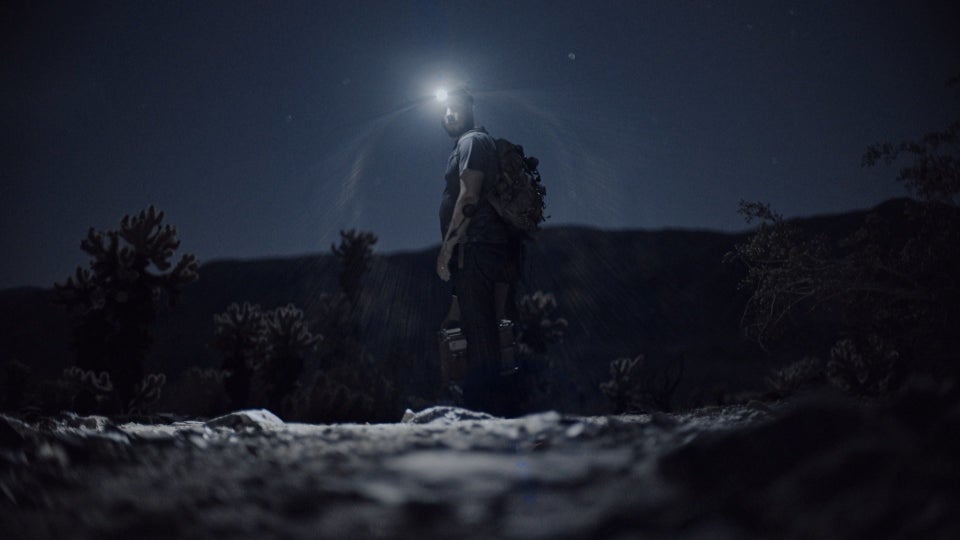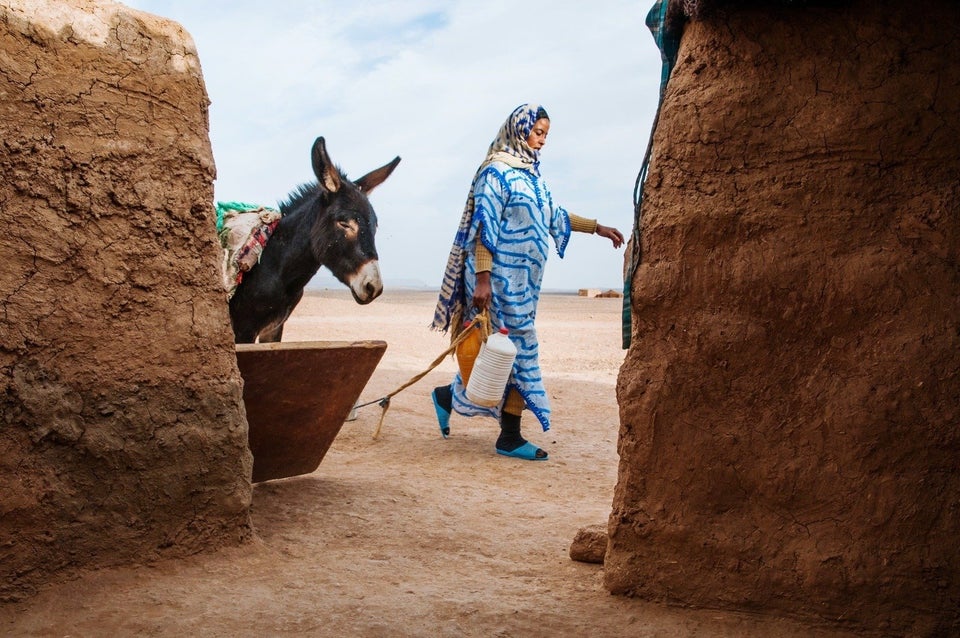 Deserts Around the World
Popular in the Community