A mom from Japan is making nap time extra exciting for her twins.
Ayumi Omori puts her 2-year-old twins, Ichika and Taichi, in creative scenarios while they sleep. The mom has been documenting the fun on Instagram since they were babies.
Omori told The Huffington Post she gets ideas for the photos by observing the way her kids fall asleep and examining their "sleeping poses." The results are similar to Laura Izumikawa's pics of her daughter, Joey Marie Choi, who naps while also being dressed up in elaborate costumes.
For Ichika and Taichi, nap time sometimes means taking on pop culture references by becoming characters from "Lilo and Stitch" and "Ghostbusters." Other scenarios include the toddlers becoming pirates and running across the finish line as gold medalists.
Sweet (and adventurous) dreams to these kiddos.
Check out more photos of the twins below.
Related
Before You Go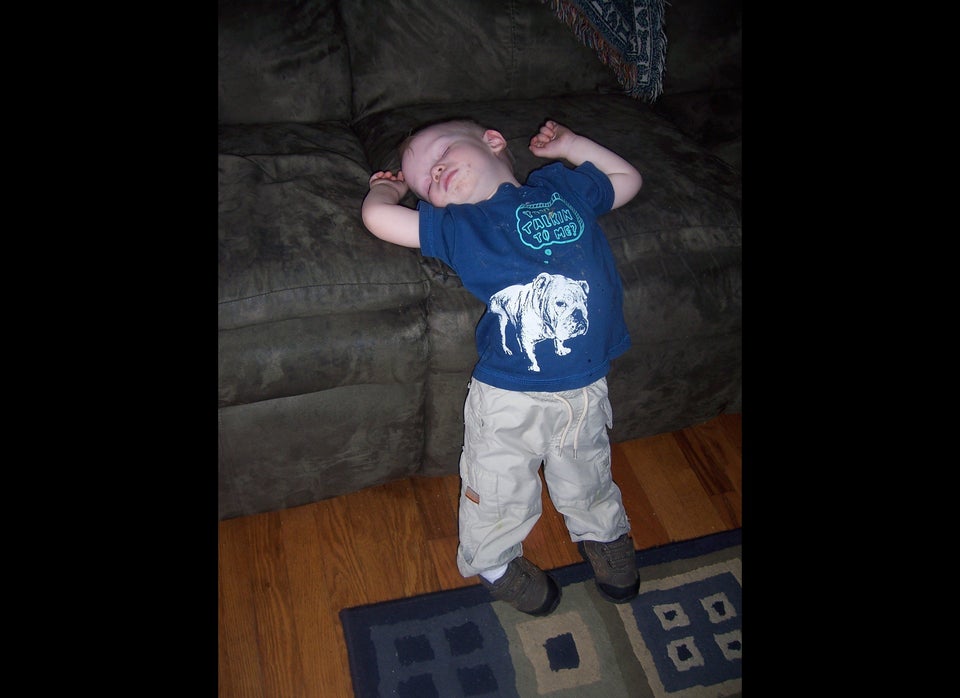 Naps Happen