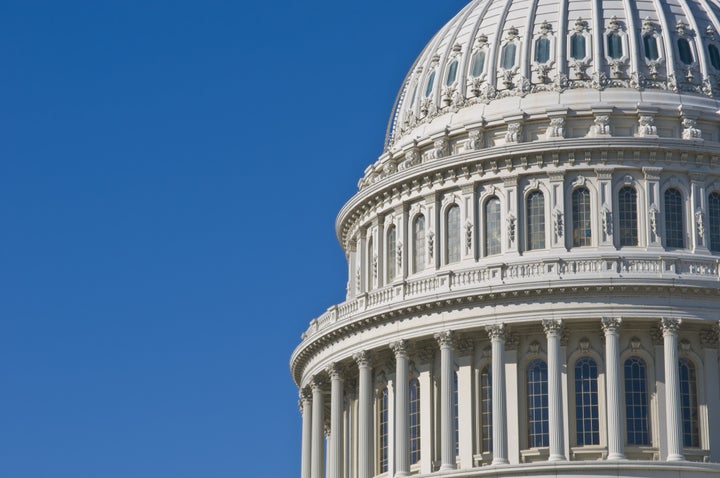 Many people don't grasp an issue until they understand it personally. In my case, it took my mom being diagnosed with terminal cancer and assisting her to appointments with doctors, lawyers, military, and insurance issues for me to realize the disparities that exist. There were several public and private facilities we could not navigate or in some cases even enter with her wheelchair, so we'd have to figure out alternatives. This is common. As her son, I was dismayed and angry.
At one point in life, every man (or woman) will face disability-related issues. Disability is the one diversity or minority group that could affect you any second. Any American can become disabled in the next breath, but still many people are indifferent to that notion. Until they experience a stroke, or a car accident, or until their child is born with a physical disability, or diagnosed with a learning disability in school, it's not a concern. The fact is we begin to fight for equality when inequality affects us or those we love.
Regardless of your perspective of this summer's marriage equality decision, the Supreme Court has ruled and June 26, 2015 will be considered a historic day by Americans on all sides of the issue. Almost immediately there were reports of couples across the country going to their county clerk offices. Think about it, the SCOTUS ruled and within hours, maybe even moments later, the newest law of the land was being practiced and enforced. Yet while many hopped into their cars and drove downtown to their local courthouses to access these new civil services, many people with disabilities elsewhere continue to experience their own form of discrimination. Many still cannot access those same courthouses. They're waiting for the letter of the law to be enforced and the spirit of the law to be embraced. They're waiting for a level of access to America that other people already enjoy.
July will mark 25 years since the ADA was passed, and all over the United States, the law continues to be minimally or wholly unenforced, or ignored. In fact, Section 504 regulations have been in effect for over 40 years. FORTY years! Americans with disabilities remain limited. Many still cannot even access public services, transportation, or facilities because those places remain in one way or another physically or environmentally inaccessible to them.
Summer 2015 has seen some serious discussion and expressions of civil rights, history, and culture--so while we're at it, let's discuss the fact that ADA issues and disability discrimination continue to garner collective eye rolls and sighs, not to mention questions like "Do we really have to do that?" or "Can't they just be happy with ___" (insert your own ridiculous phrase).
What else needs to happen before people with disabilities enjoy the same level of services, equal consideration, or access to the same facilities, and equal employment opportunities? The disabled population continues to contend with separate facilities, poor alternatives, negativity, unfair generalizations and being overlooked for jobs because of their differences. They jump through hoops, fight to get to the gate keepers or make a case to those who hold the purse strings. They're treated as if they're trying to get something for nothing. They're talked about as being a "drain" on the very system that established laws to protect them. They face barriers in the most basic places like schools, hospitals, playgrounds, airports, or sports events. Last year alone the Office of Civil Rights logged over 10,000 disability-related discrimination complaints, a large portion of those related to education.
Yes, that's right. Public education. You only need to look at how many states have enacted some form of dyslexia legislation to see that the system isn't working as it should for these bright kids who learn differently.
Disability bullying and harassment has skyrocketed. And sadly, last year the Office of Civil Rights logged just under 3,000 cases of retaliation against people seeking disability equality on a number of issues in education alone. Aside from that, disability employment statistics are dismal. Many places will follow the law just enough to make the workplace accessible but they're not tolerant enough to hire someone with a disability. Rather than judging before we know or understand someone with a disability, we need more people to assume competence.
Some people will read this and tell me there's already a law in place, so anything more is unnecessary. That makes sense. That's practical. Let's just enforce the laws and everyone will be happy. But in many cases the laws are not being followed which is why almost 10,000 people filed formal complaints last year. People don't expect real consequences, so they don't fix the problem. They wait for some sort of judgement or ruling. Some disregard the law altogether.
I was discussing disability related discrimination with a colleague once who was quick to dismiss me snarking, "Those laws are made up in Washington, and we're a long way from Washington." That tends to be the prevailing attitude. So what can we do? Is it time for another Disability Movement? Section 504 wasn't enough. The ADA was enough. The ADA Amendment Act wasn't even enough.
As a Christian, I'm reminded of the scripture in Mark 2 where the paralyzed man could not gain access to Jesus, so some of the followers of Jesus cut a hole in the roof where He was speaking and lowered him right down to the spot where Jesus was teaching. We need people who are willing to care enough to cut a hole in the roof if they have to.
Anyone can be disabled, regardless of gender, background, race, ethnicity, class or social status, political belief, faith, or any other designation, and many of our veterans become disabled. Most of us eventually develop disabling conditions related to age. I'm hoping disability will become our next equality discussion. Until then here are 5 steps we can take in that direction.
Pay attention. Have a sense of personal awareness of your own environment. Look around you and think about how your home, your business, your work, might be more welcoming and accessible. Think about the activities you're a part of on a daily basis. Think about a variety of disabilities and ask yourself if other people could participate with you if they wanted, or how you could make that happen. Access begins with us, in our own environments, and if you see something problematic point it out.
Be educated and educate others. Perception is everything. Too often our perceptions are not valid. Do what you can to learn more about disability-related issues and help start some discourse about disability equality, and then share that with other people. Disability is not just physical. There are plenty of hidden disabilities related to learning or emotion as well. Help stop stigmas and stereotypes.
Be proactive. Not reactive. Too often disability access issues are approached in retrospect. We work out quick fixes, or retrofit things rather than building or creating them to be accessible in the first place. A simple example is when tag on a ramp to a new building rather than building it in a way that everyone can enjoy. Check out the concepts of universal design.
Avoid labels of "inspiration." Some people's lives may certainly inspire us. All people have amazing qualities. Don't fall into the trap of seeing people with disabilities as "inspiring" just because they're disabled. Almost no one with a disability sets out to be "inspiring" to others. Most just want to enjoy life with the same access to things as their non-disabled family and friends.
Understand that disability is diversity. Remember that disability is just another difference like anything else. Make an effort to include it in discussions of diversity and access planning. I'm not sure when diversity became a dirty word, but it's defined as "different" and we're certainly all different.
Popular in the Community