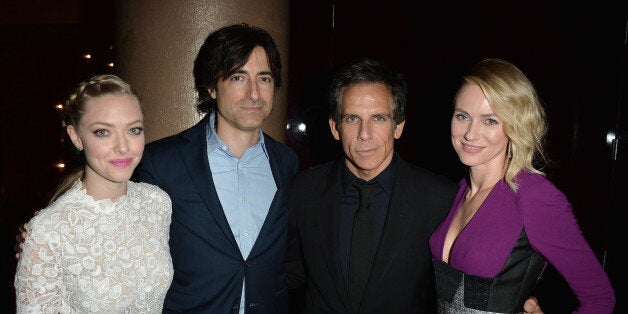 Here's the best movie to premiere at this year's Toronto International Film Festival: "While We're Young," Noah Baumbach's "Frances Ha" follow-up.
Equal turns hilarious and insightful, Baumbach's latest focuses on a couple in their 40s (Ben Stiller and Naomi Watts) who become friends with a couple in their 20s (Adam Driver and Amanda Seyfried). The culture wars that play out over the film's 97 minutes will especially resonate with audience members in the older demographic. Everyone else can appreciate Stiller's frazzled turn as a fledgling documentary filmmaker, his best performance since the last movie he made with Baumbach, 2010's "Greenberg." Stiller's become the closest thing to a modern-day Jack Lemmon that we have; no one expresses crushing frustration better.
Not that Stiller is the only thing going on here: Driver, Watts, Seyfried and Charles Grodin are pretty remarkable, too. (That Adam Driver is going to have a long career.) Then there's Ryan Serhant and Adam Horovitz. You know them better as that guy from "Million Dollar Listing" and Ad-Rock from Beasties Boys.
Let's start with Horovitz, who plays such a perfect embodiment of average, upper-middle class dads that you might not connect the dots right away between his character and Ad-Rock. Which is likely the point: In a movie about adults refusing to accept that they've become adults, what better way to illustrate that overarching theme than by having Ad-Rock wear khakis and carry a baby in a sling? Horovitz's character has got to fight for the right to wake up multiple times a night to feed his newborn.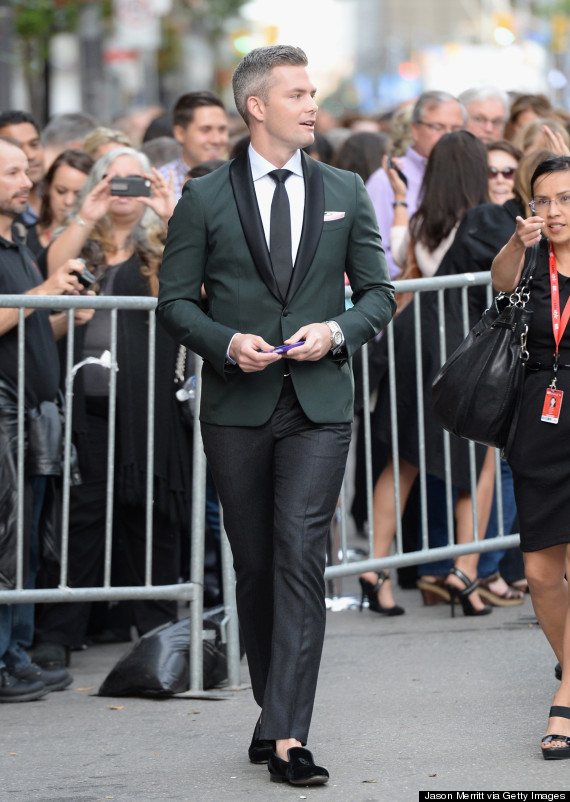 Ryan Serhant at the premiere of "While We're Young."
But if Horovitz is a subtle marvel, Serhant is the movie equivalent of street construction on a quiet morning. He plays a hedge-fund manager named Dave (Hedge-Fund Dave as the credits note), who may help Stiller's Josh fund his six-and-a-half hour documentary about America's racist prison system, the Turkish economy and a bunch of other stuff? It's not really clear, because Josh lost the thread somewhere around 2008. "So it's like 'Black Shawshank Redemption,' but real," an oblivious Dave says as he listens to Josh's pitch. Dave is an unrepentant monster who watches "Mad Men" for tips on how to be a douche bag; he probably idolized Ellis in "Die Hard." Serhant is so good at being a bro, someone should probably cast him in the "Entourage" movie.
"While We're Young," which was produced by IAC Films and Scott Rudin and Barry Diller, does not have distribution, but it's only a matter of time. This has the chance to become the biggest hit of Baumbach's career by a wide margin.
UPDATE: A24 picked up "While We're Young" and will release the film in 2015.
Calling all HuffPost superfans!
Sign up for membership to become a founding member and help shape HuffPost's next chapter
BEFORE YOU GO