After seeing this couple's Alice in Wonderland-themed wedding, you'll be smiling like the Cheshire Cat.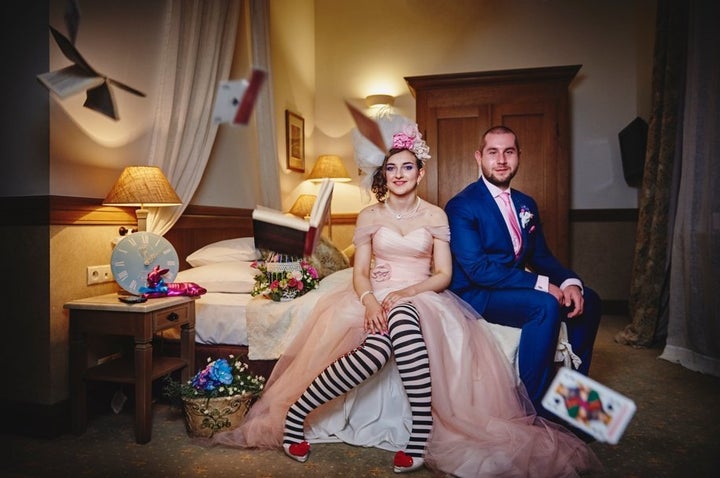 On April 30, 2015, Natalia and Rafael Kurzawa tied the knot in Wroclaw, Poland in a traditional church ceremony, followed by a whimsical reception inspired by the Mad Hatter's tea party.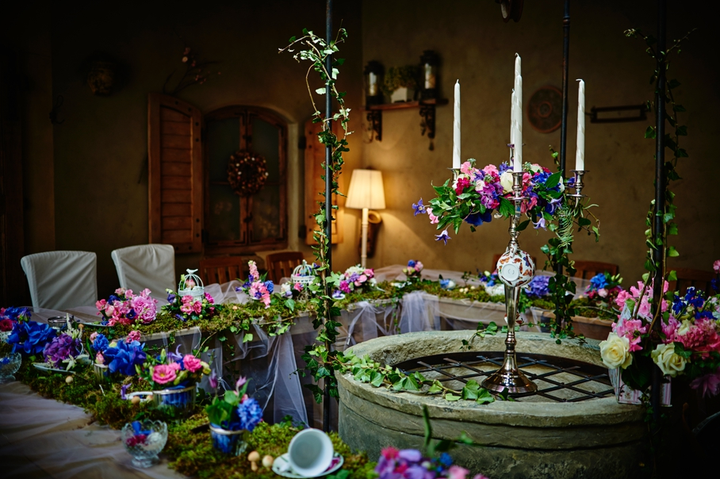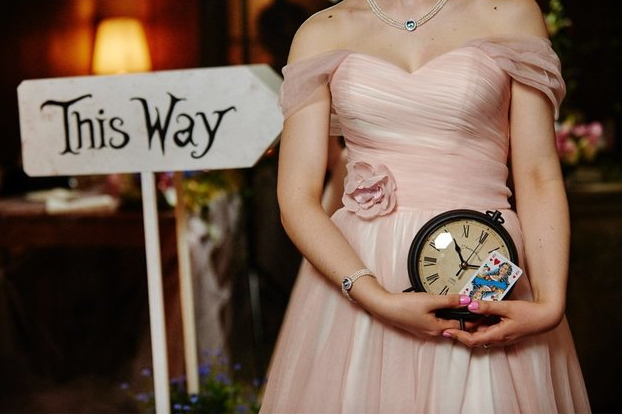 And the Kurzawas didn't just pull the theme out of a top hat. When they first met at a tea room in Wroclaw in 2012, Lewis Carroll's beloved book Alice's Adventures in Wonderland was sitting on a shelf nearby.
"I sat at one of the tables drinking white tea and I saw a man who couldn't take his eyes of me," Natalia told The Huffington Post. "He asked if he could sit next to me. The book was lying on the bookshelf next to our table. I still remember the floral paintings on the walls of the tearoom and his smile. I think we fell in love at first sight."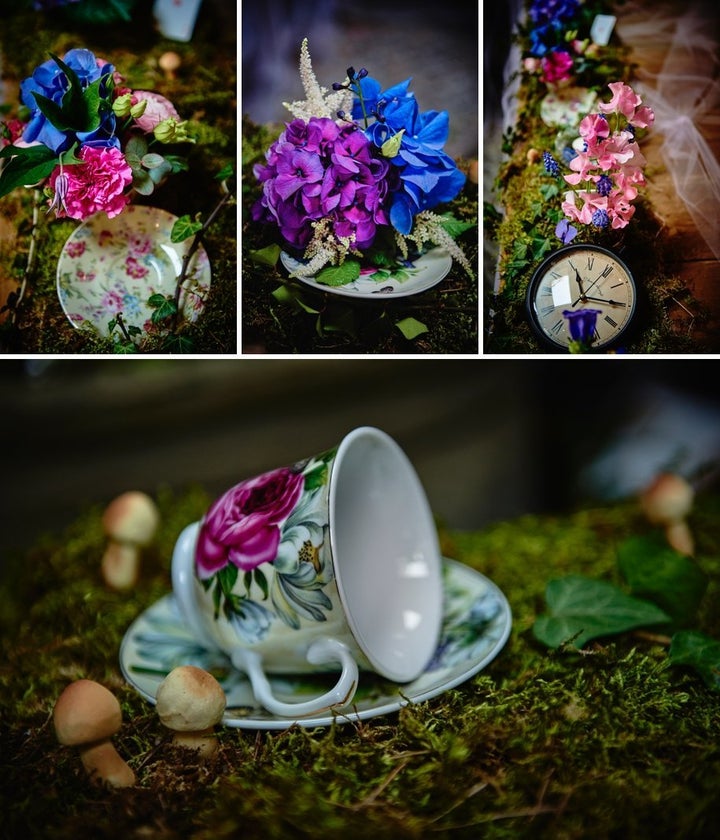 The wedding reception was intimate, with just 15 close family and friends in attendance. Some of the fanciful details included:
A huge mirror -- or looking glass, if you will: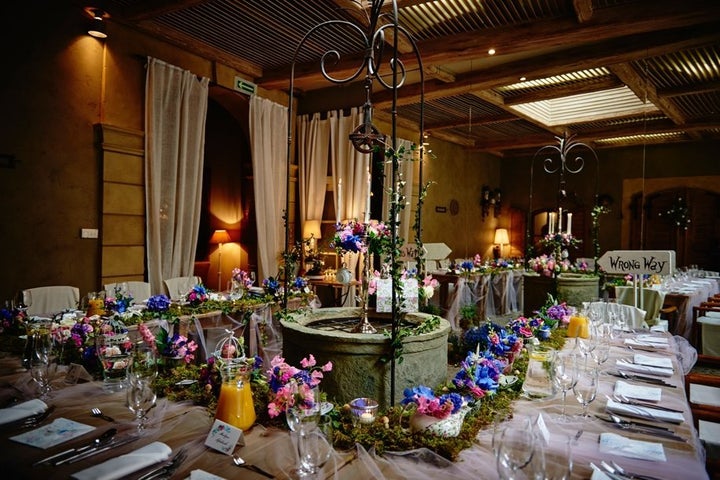 Vintage tea pots and tea cups: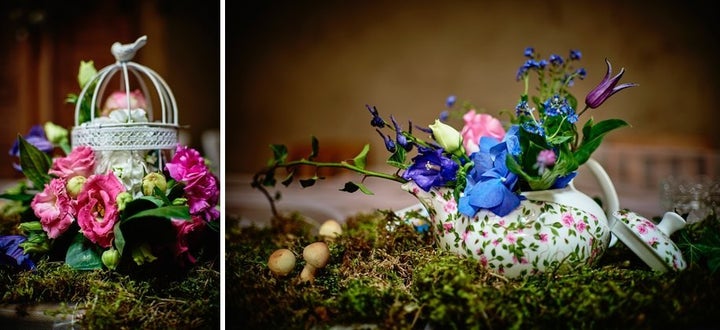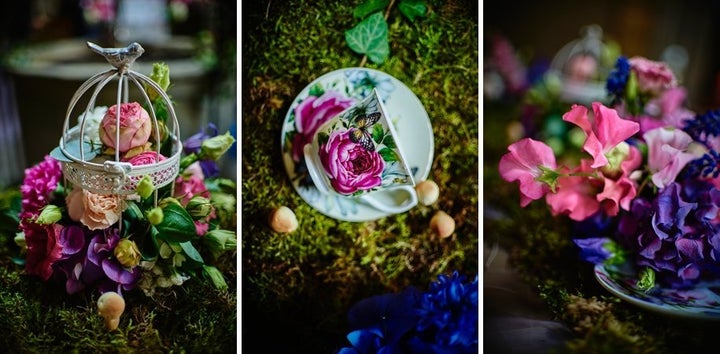 Clocks and playing cards aplenty: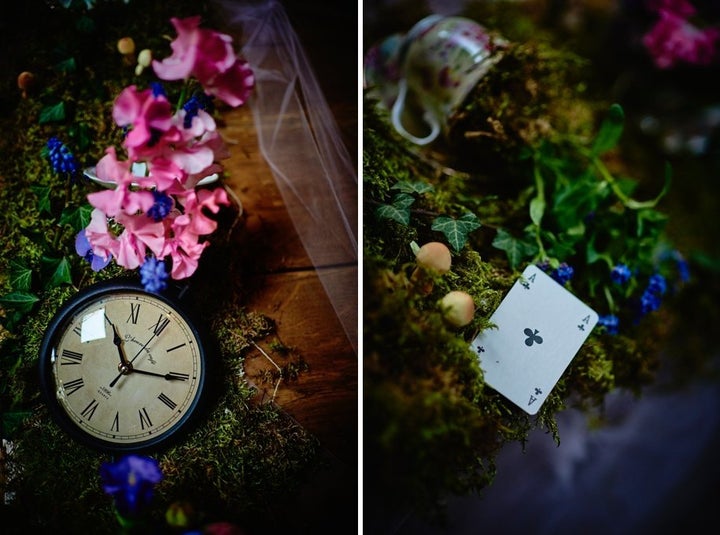 "Open me" wedding invites:

And of course, a topsy-turvy cake: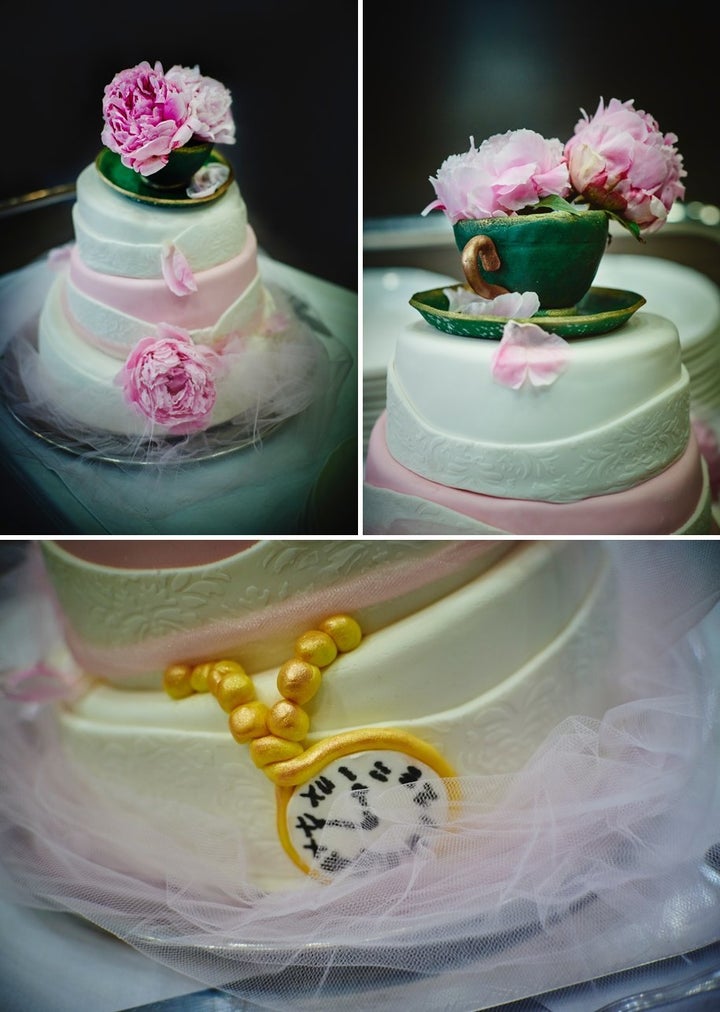 A couple weeks after the wedding, the couple and their photographer Jaroslaw Kozlowski did a separate photo shoot, decked out in themed attire and featuring their adorable pet bunny Bobo.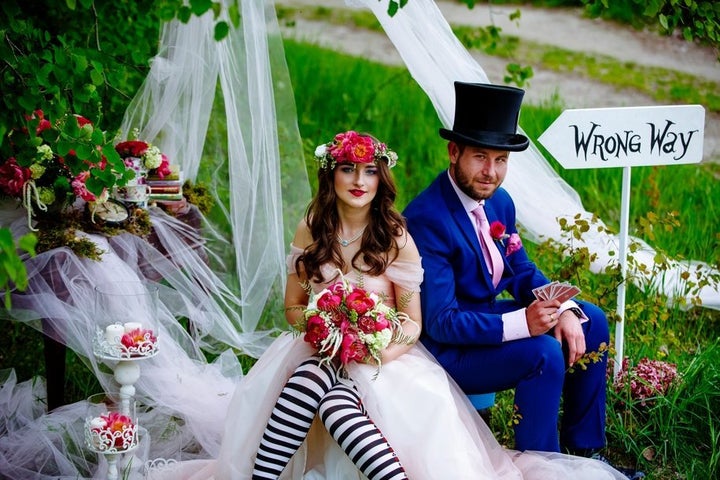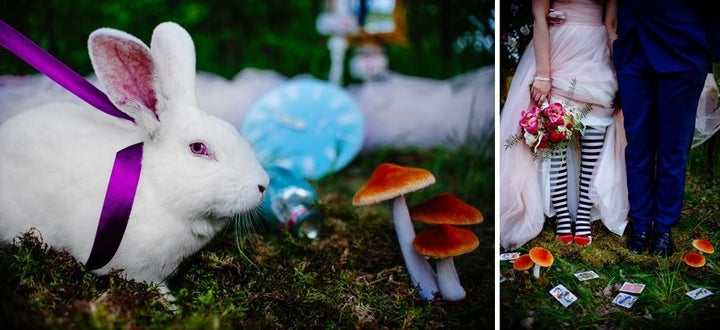 Still craving more Alice In Wonderland madness? Check out the magical snaps below: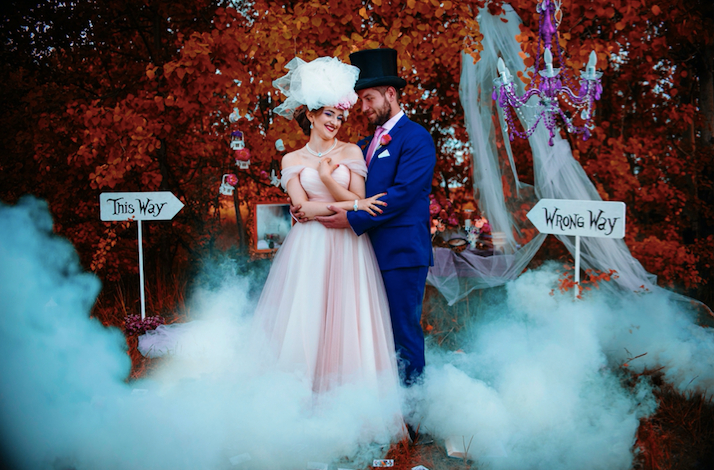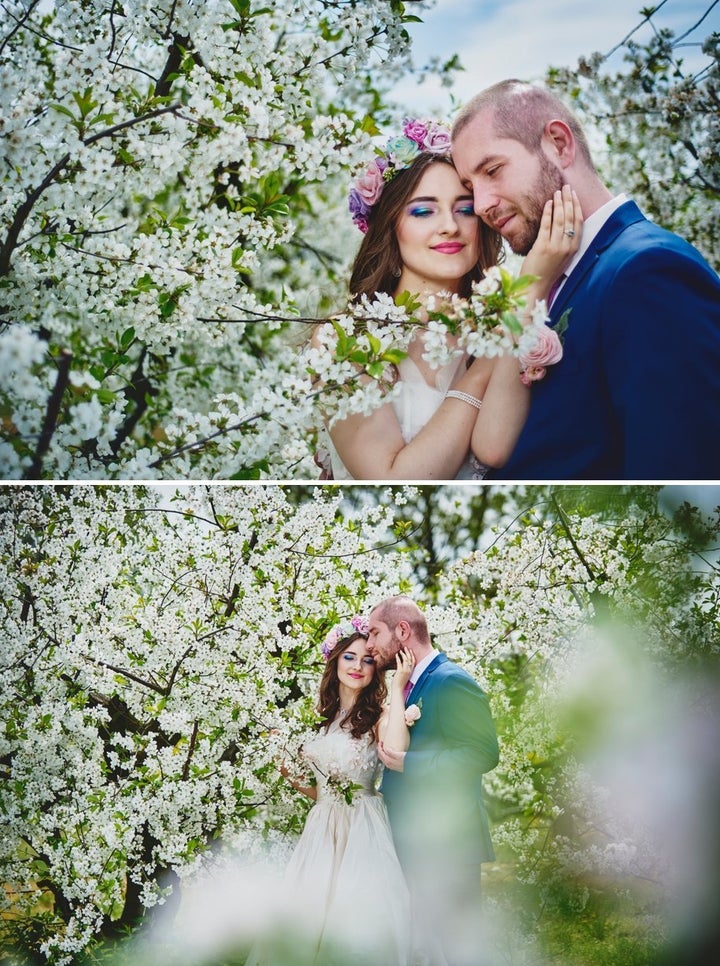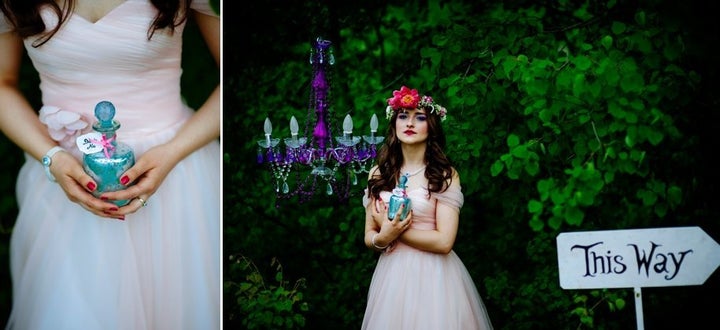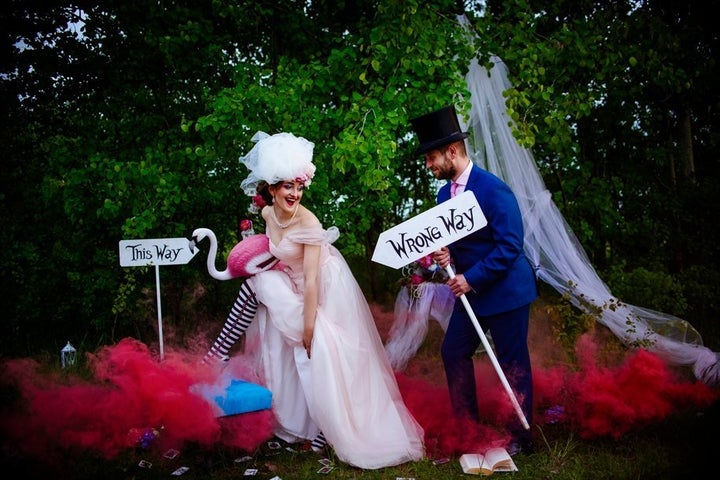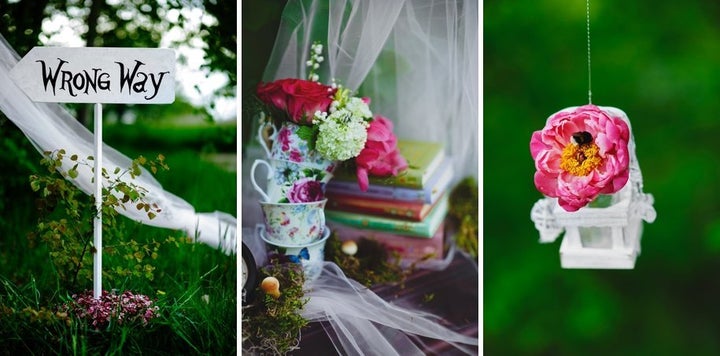 Before You Go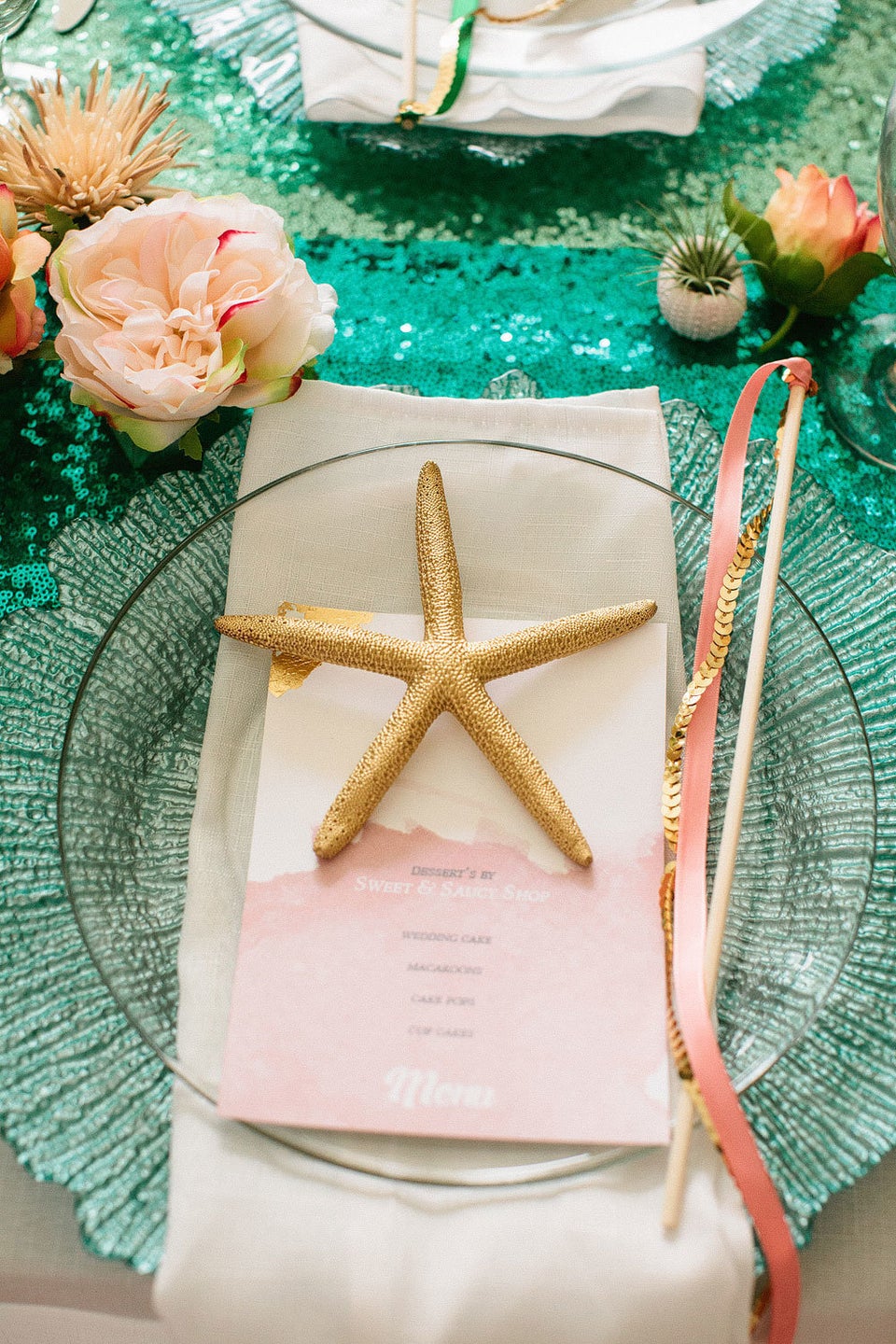 Disney Wedding Ideas