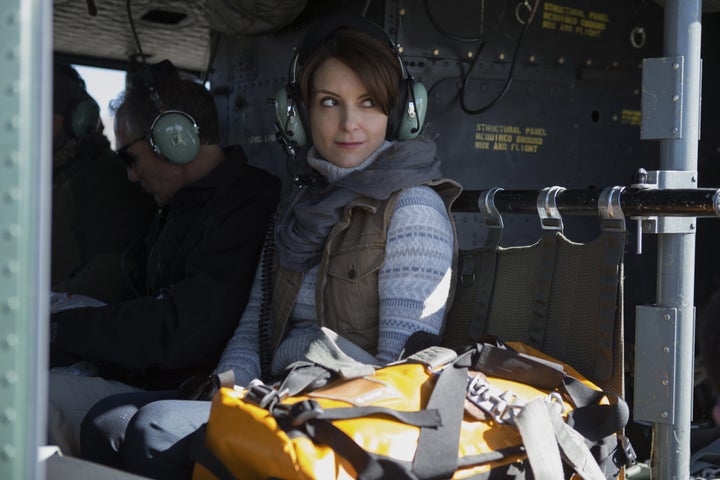 If you've seen the trailers for "Whiskey Tango Foxtrot," you probably think it's a rowdy caper -- a billowing war comedy set in the wacky Middle East, à la last year's "Rock the Kasbah," the Bill Murray vehicle that opened to critical animus and commercial defeat.
"Whiskey Tango Foxtrot" is, actually, nothing like that. Whatsoever. And the fact that promotional materials are portraying the film as such is silly. It's an insult to the movie, and it's an insult to the audiences who will pay to see something that wasn't advertised to them.
The whole thing is especially off-putting because the "Foxtrot" trailers range from unappealing bombast to blatant mischaracterizations of the plot. If you've seen the TV spot that implies the story unfolds because Tina Fey's boyfriend (played by Josh Charles) cheats on her, please know that this is categorically false.
In fact, the entire film is better than any of its previews suggest. It's not a rowdy comedy -- it's more of a light drama, chronicling a bored TV news writer who upends her life by accepting a role as a first-time war correspondent in Afghanistan. She escapes America in search of professional fulfillment, leaving behind a boyfriend who, several months later, sleeps with another woman. There's a sprinkle of romantic-comedy undertones throughout "Foxtrot," but it is not built out of a scorned-woman gimmick, nor does Fey's character allow herself to become one later in the film.
Why would the studio, Paramount, opt for such an erroneous, unappetizing marketing strategy? There's no short answer, and in some ways, the decision to present "Foxtrot" as a bro-friendly lady farce is rational. Adult dramas -- serious-minded fare not tied to franchises or visual effects -- have routinely struggled at the box office ever since the 2008 recession took hold and television became pop culture's preferred medium. But opting for a "Rock the Kasbah" redux makes no sense, considering that movie, released by Open Road Films, topped out at a dismal $3 million. (As combat comedies go, the sharper "Charlie Wilson's War" earned $67 million in 2007, and the trailers were true to its spirit.)
If we take the magnifying glass off of "Foxtrot," it's clear that such volatility is rampant across Hollywood's marketing campaigns. Take another Paramount release: last month's "Zoolander" sequel, which opened 15 years after the original. In various states of gestation since at least 2008, the movie began an interminable publicity blitz last March when Ben Stiller and Owen Wilson reprised their characters on a runway at Paris Fashion Week. Throughout the 11 months that followed, the "Zoolander"-verse slowly became inescapable. Paramount declared it "the most successful comedy trailer launch of all time." Justin Bieber, who has a cameo, got involved. Stiller appeared in character alongside co-star Penelope Cruz on the cover of Vogue. Product placement went through the roof. Stiller and Wilson popped up, somewhat lifelessly, during a "Weekend Update" segment on "SNL."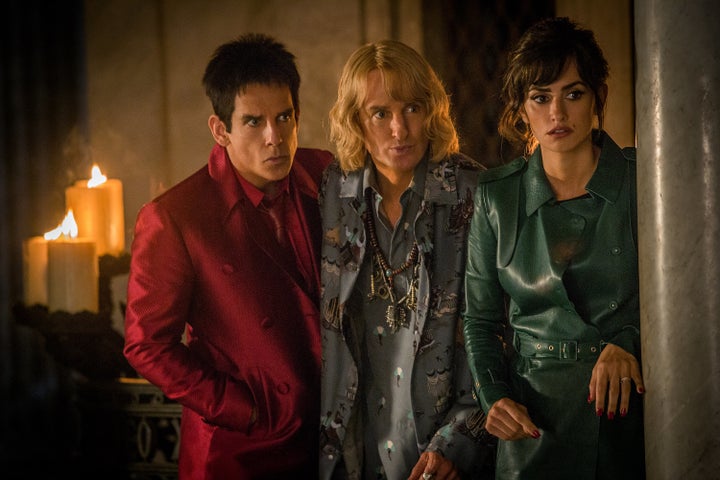 And then, when the movie finally opened on Feb. 12? A tepid $15.9 million intake relegated it to fourth place at the box office. In fact, as of this column's publication, "Zoolander 2" seems to have stalled around $28 million in domestic grosses ― a measly figure for a heavily promoted sequel overflowing with star power. (It's worth noting that the reviews were bleak, but negative reception didn't prevent "Taken 3," "Chappie" or "The Perfect Guy" from topping the box office last year.)
The "Zoolander 2" crusade leaned hard ― too hard ― on its own absurdity, assuming audiences still have the appetite for an even more bonkers version of the film they mildly enjoyed a decade and a half ago. It was like Paramount was worried no one would care and overcompensated with a media assault. I don't think I've ever received more press emails about a movie.
"Deadpool," on the other hand, is an example of a long-gestating project whose marketing became its success story. Like Paramount, Fox leaned into the silliness of its movie's humor, except here the effort didn't feel like a mere retreading of charted territory. In hawking a known superhero amid a landscape where the recent "Fantastic Four" reboot under-performed, Fox realized it needed to remain slightly elusive in its promotions to sustain viewer interest. A tongue-in-cheek photo of a fireside Deadpool (Ryan Reynolds), cryptic emoji billboards and a clip of Deadpool killing Mario Lopez, among other things, went viral.
Unlike the thirsty "Zoolander 2" campaign, the "Deadpool" strategy made it seem like something we had never seen before, leaving audiences wanting in on the joke. It was the antithesis of Sony's 2014 "Amazing Spider-Man 2" blueprint, which saw an onslaught of trailers and TV spots that gave away too many spoilers. The "Spider-Man" sequel was enough of a disappointment for Sony to nix the third installment and revise its plans for the franchise. In keeping, it almost goes without saying that "Deadpool" has surpassed expectations. The "X-Men" spinoff has now spent three weekends at No. 1, and it could be on its way to becoming the highest-grossing R-rated movie of all time.
And as much as the obstacles facing adult dramas have created additional challenges for the independent film market, the exceptional new spine-chiller "The Witch" is proof that, with positive and accurate buzz, target audiences will respond. The most famous campaigns associated with low-budget horror flicks ― 1999's "The Blair Witch Project" and 2009's "Paranormal Activity" ― relied on Internet virality to boost awareness. Instead, the trendy indie distributor A24 sold "The Witch" on its merits. The trailers represent the film well, and the closest the studio came to a stunt was creating a Twitter account for the movie's evil goat, Black Phillip. "The Witch" opened to a respectable $8.8 million in receipts and has more than doubled that total across 11 days in theaters, even if certain mainstream audiences were reportedly disenchanted by its covert scare tactics.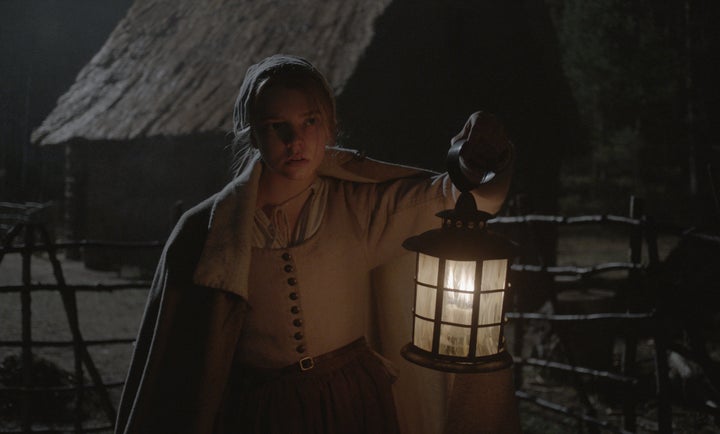 Look, also, at "The Mermaid," the Chinese behemoth that Sony acquired and quickly released on a modest 35 screens in North America last month. With no advertising whatsoever, the movie generated the weekend's highest per-theater average in ticket sales ― more than "Deadpool," even. That may be a rare cinephile-y case study, but it's further evidence that audiences seeking quality cinema will find it when the marketing is authentic and subtle (or even nonexistent) enough not to become suffocating.
In that vein, Paramount (in conjunction with J.J. Abrams' Bad Robot Productions) is employing a very different strategy for this month's spiritual successor to "Cloverfield." It was green-lit under a false title, and fans didn't even know it was being made until the first trailer hit in January. How's that for subtlety?
Which brings us back to "Whiskey Tango Foxtrot." We'll find out just how attractive its publicity really is when the movie opens this weekend. But if Paramount, which wisely green-lit "Foxtrot" in early 2014 (under the title "The Taliban Shuffle"), doesn't have faith in Tina Fey to fill seats, the studio could at least respect those who do show up by not embellishing the tone or plot. Surely no one is automatically assuming a female-driven film would fail, right? "Fifty Shades of Grey," "Pitch Perfect 2" and "Spy" all debuted at No. 1 last year, while "Trainwreck" and Fey's "Sisters" probably would have followed suit had they not gone up against "Ant-Man" and "Star Wars: The Force Awakens," respectively.
The "Foxtrot" approach is unfair to directors Glenn Ficarra and John Requa (the guys behind "Crazy, Stupid, Love"), writer Robert Carlock ("30 Rock"), and Kim Barker, whose well-received memoir, The Taliban Shuffle, serves as the source material. And it's insulting to the audiences who will pay to see a film that doesn't mirror its trailers or who will perhaps skip the movie altogether because the promos feel stale and overcooked. If a company is going to distribute a film, it should commit to the film. That means clever, not phony, publicity strategies, especially for quality content that lacks the privilege of pre-packaged franchises.
Finally, mark my repeated words: "Whiskey Tango Foxtrot" is worth your time. It's Fey's best lead role, and it is nothing like "Rock the Kasbah." You won't laugh out loud much, and that's for the best. Carlock weaves jokes into the script in a more refined way than the promos would have you believe, and Josh Charles' philandering subplot is a blip that occurs two-thirds of the way in. Go see it ― but not because the trailers told you to.
CORRECTION: An earlier version of this post misidentified Mario Lopez.
Before You Go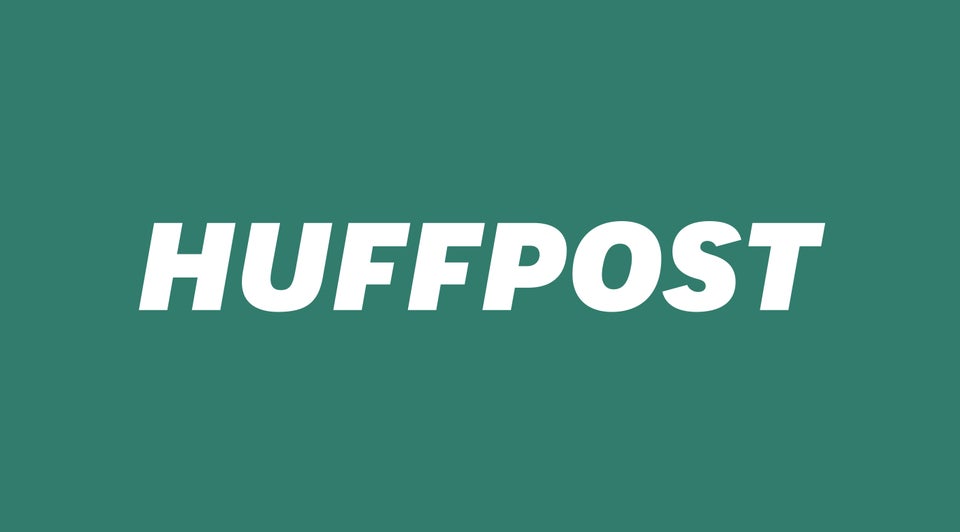 The Hilarity Of Tina Fey
Popular in the Community