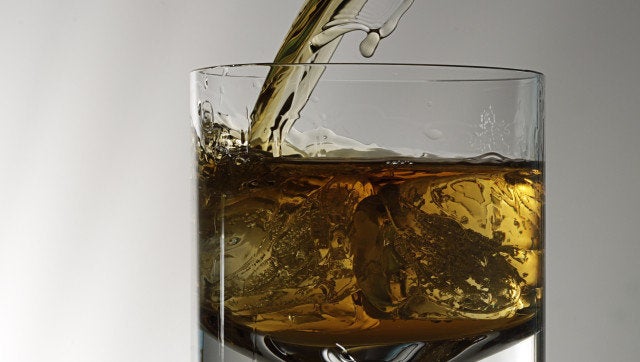 After my mother passed away last year, I was tasked with emptying out her house in Los Angeles. This was even weirder and more heartbreaking than you might expect, because in that house were 16 Hefty bags full of mostly purple and yellow clothing from the 1980s, the last time she was happy in a consistent, daily way. In that house were also 10 years' worth of hoarded Christmas candy that, having skipped dinner as she nearly always did, she nibbled furtively in the wee hours. I knew this because during my visits I spied on her, skulking like Snagglepuss down the dark hall, my footsteps muffled by the opera or Charlie Rose reruns blaring nearly full-blast from the TV beside her bed, which she kept on all night. Crouched on the green shag rug, screened by a plastic bamboo plant in a vase my dad made before he died in 1991, I watched Mom rip crinkly cellophane off marshmallow reindeer and candy canes.
Also in her house I found 28 ceramic creamers in various shapes (dog, castle, jester) and a wheeled, wrought-iron bar cart bearing funny swizzle sticks, a wooden monkey and four old bottles of whiskey.
Opened but still mostly full, these bottles of Lord Calvert, Three Feathers, MacTaves and Haig and Haig date back to the 1950s, 1960s and 1970s, long before that last decade of daily joy.
My parents were not drinkers. They weren't against drinking. It was simply not part of their lives. In the same way that they rolled their eyes and whispered about Playboy magazine, my parents giggled like children about drunkenness. "Why, he looks three sheets to the wind!" they might say about a lazy butterfly or a lumbering bear at the zoo.
I never heard my parents mention cocktails, except once: While cooking dinner one night, Mom looked up at me and said: "Go ask Dad whether he wants a highball."
"A what?" I asked. "An eyeball?"
"Highball," Mom intoned, as if we had this exchange every night. She bared her teeth: "Hiiiighbaaalll."
Of course I could not say this word to Dad. It sounded obscene. Anatomical.
Why they had a bar cart at all remains a mystery. These whiskeys must have been given to them as gifts. Or bought at duty-free shops in some unlikely bout of what-the-hell. What now? In love and memory, in sorrow and regret, I wanted to do this alcohol justice, glass by glass. But how?
Ask the experts, I told myself. So, naturally, I first brought my whiskey to my friend, the Severe Ceramic Chicken. "Which delicious drinks can I make with this, Chicken?" I asked.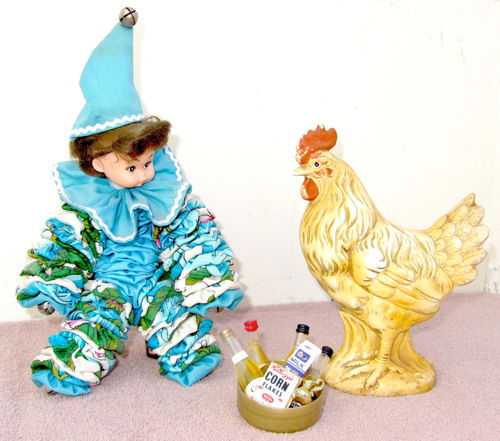 "Bk-bk-bk-big ominous question you've got there," snapped the Severe Ceramic Chicken. "You realize that once that whiskey's gone, it's gone, and that's one less extant relic of your parents. Drink that stuff and you will vanish your parents all the more into thin air! Serious bk-bk-bk-business," said the chicken.
Honor Bar in Emeryville, CA, is decorated with a vintage Lord Calvert advertisement. Surely the folks at Honor would know what to do with the real thing, and yes: They recommended their own most-popular Scotch cocktail, the Black Sabbath, comprising two oz. Scotch, one oz. Averna, two dashes orange bitters and four dashes absinthe. (Stir with ice, strain into chilled coupe, garnish with orange zest.)
During the pop-up tour, Bitter Truth co-owner Alexander Hauck suggested using my inherited whiskey to make what he called "one of the easiest drinks in the world," a classic old-fashioned comprising two oz. whiskey, 1/2 oz. sugar and three or four dashes of his orange, lemon, grapefruit, chocolate, Creole or other award-winning aromatic, fruity, spicy, silky-with-a-sneaky-kick bitters. Having been originally made and sold in the United States as medicine, surely bitters can heal a broken heart.
Hauck also reminded me that sailors in bygone days invented some of the first bar drinks. With this in mind, I set out for the harbor, where I hailed a mariner and asked for his advice.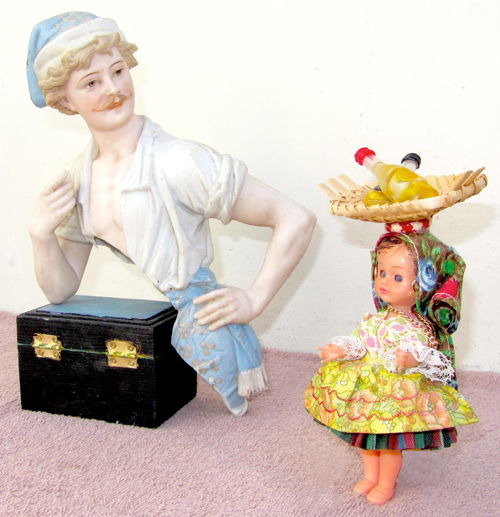 "Such spirits as you inherited," the sailor fumed, "are far too good for you. Distilled with care, abiding all those years in that dark house with its unworn furs and its uncranked music boxes that would play 'A Tisket, a Tasket' and 'Cherish' were they only cranked, this whiskey merits refined palates, not insensate Strawberry-Quik ones like yours."
Still seeking seamen, I tried Bocanova on the Oakland, CA harborfront -- a mere seashell-toss from sailboats, cargo ships and sharks. Bar manager Stella Davies gave me her recipe for the Estuary Boat Ride, which she said would work especially well with my Haig and Haig: 1.5 oz. Scotch, .5 oz. Averna, .5 oz La Guita dry sherry, one barspoon Leopold Bros. Alpine Herbal Liqueur, .5 oz lemon juice. (Shake. Fine-strain into a cocktail glass. Garnish with flamed orange d'huile.) How convenient! I have a lemon tree!
Caterina Mirabelli, co-owner of Oakland's District wine and whiskey bar, expressed her sympathies and suggested that I drink the whiskey neat.
"My first instinct for such a wonderful selection," she said, "is not to mix what is just great to sip alone. No ice," she added. "Straight up."
Were I only sophisticated enough to appreciate that! Matt Conway of San Francisco's Absinthe Brasserie & Bar agreed with Mirabelli.
"If I came across an old bottle of whiskey that had been opened for some number of years, I'd try it on its own first," Conway mused. "Depending on how it was stored -- temperature, exposure to sunlight, etc. -- it's entirely possible the whiskey could be quite different than it was intended to taste. "
Not that I would know how whiskey was intended to taste in the first place. Pressed to mix the whiskey into something, "I'd put it in an old-fashioned or a boulevardier," Conway ventured.
Possibilities expanding and exploding everywhere, I took my question -- as I often do -- to Big Boy.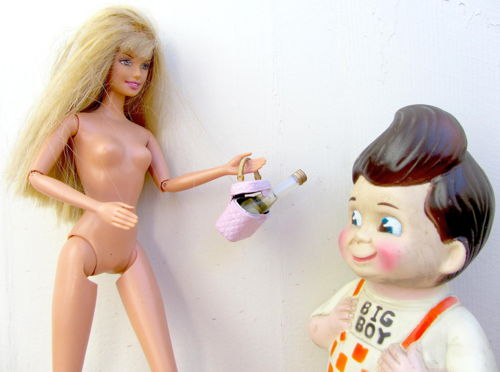 "Remember," Big Boy mused, " when you were little and your mother used to take you out for lunch and she would sit across restaurant tables from you, eating nothing while she watched you eat?"
"Wasn't it strange," Big Boy pressed on, "how sometimes she read Nancy Drew or How & Why books out loud to you as you ate, and she just sipped coffee, if even that?"
"Yes," I told Big Boy. "I was simply used to it."
Bryan Ranere, bar manager and cultural director at San Francisco's Foreign Cinema, offered further rays of hope.
"Depending on the amount of air in the open bottles, these whiskeys are unlikely to have degenerated much. There's already a certain butterscotchy sweetness to some of these old blended scotches, so I would suggest the classic Rusty Nail."
That would be two parts scotch to one part Drambuie over ice, stirred and with a lemon-peel garnish. Ranere also suggested switching Frangelico for the Drambuie. He also offered his own complex creation, "kind of a deconstructed Blood & Sand called The Song Remains The Same": 2 oz. Scotch, .5 oz cherry Heering, four dashes orange bitters, juice of 1/2 lemon, one barspoon honey syrup. (Stir with ice, strain into coupe, garnish with orange peel.)
Ranere's other idea, especially for the Three Feathers, is a classic Manhattan with aged sweet vermouth -- or a "Black Manhattan that replaces the vermouth with amaro such as Fernet Branca, Amaro Lucano, Averna, or Luxardo Abano. In this case, leave out the Angostura" -- which would go into a standard Manhattan -- "and garnish with lemon peel, making sure to rub its oil around the rim of the glass."
Heck yeah! For $2 I bought a bottle of Fernet Branca (having no idea what it was until going home and Googling it) at an estate sale last month!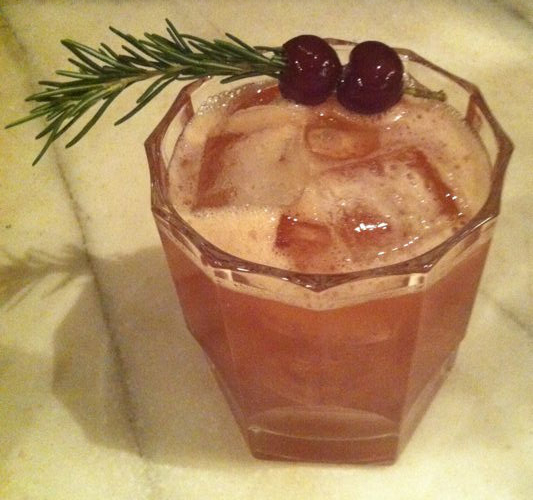 Josh Pearson, head bartender at Michelin-starred Sepia in Chicago, then suggested some of his cleverest creations. As depicted above, Pearson's R & R Smash comprises 1.5 oz. rye whiskey, 3/4 oz. sweet vermouth, 1/2. oz cherry Heering, 1/2 oz. fresh lemon juice, a dash of Angostura bitters, 4 sour cherries and a rosemary sprig. (Muddle rosemary and cherries in cocktail shaker. Add remaining ingredients and ice. Shake well. Double-strain into rocks glass with ice. Garnish with more rosemary.)
As depicted below, Pearson's Cocoa Old Fashioned starts with 1/4 c. roasted cocoa nibs infused for 24 hours in a bottle of rye whiskey, then strained off. Muddle half an orange wheel with two brandied cherries. Add ice and 2.5 oz infused whiskey, then a dash of simple syrup and a dash of Angostura bitters. Stir for 30 seconds. Garnish with an orange flag.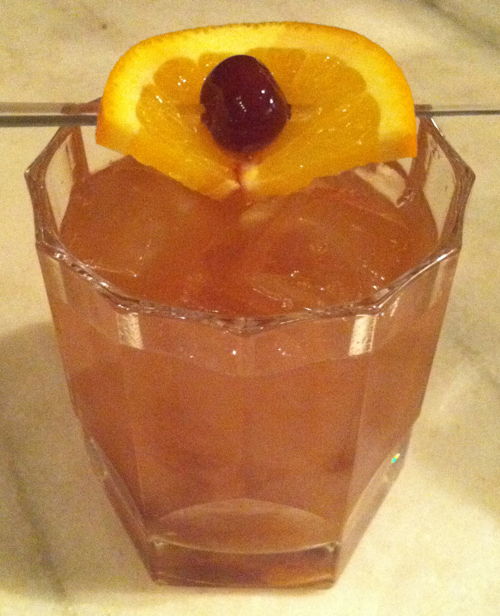 With all these generous suggestions, I can make the most of my liquid inheritance. Unless the mariner was right.

"Seeking Answers" images designed by Anneli Rufus and photographed by Kristan Lawson. Sepia cocktail images courtesy of June Suthigoseeya. All images used with permission.