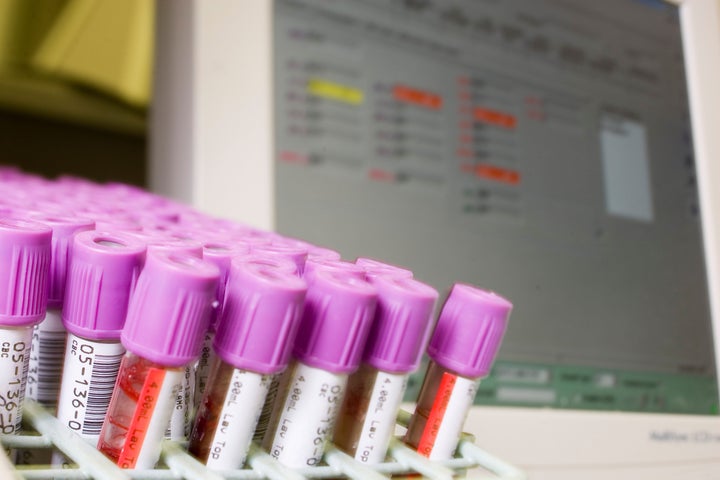 President Obama recently announced plans to cut $320 billion in Medicare and Medicaid costs, but one whistleblower says to cut costs, the government should focus on curbing lab industry kickbacks he believes defraud taxpayers of billions of dollars.
A recently unsealed federal complaint inching through New York's Southern District Court alleges that Laboratory Corporation of America -- one of the largest providers of medical laboratory testing in the U.S. -- violated the federal False Claims Act by providing kickbacks to UnitedHealthcare in the form of highly reduced prices on tests.
In return, it alleges, UnitedHealthcare induced its in-network providers to send Medicare-reimbursable tests its way. Further, LabCorp became UnitedHealthcare's exclusive in-network lab in 2007 -- a contract that was recently renewed.
The complaint charges that LabCorp provided for "commercially unreasonable" prices on tests that were a third to half of those paid by Medicare, and that this constitutes remuneration paid to UnitedHealthcare in order to induce it to "arrange for" or "recommend" its in-network providers send Medicare tests its way.
The suit alleges that LabCorp believed the contract, including the expected "pull-through" business, would generate additional revenues of $3 billion.
"If, for example, I sell you something for $8 that costs me $15, why am I doing that? For another reason. It's to garner Medicare business," said lab executive Andrew Baker, whose NPT Associates brought the suit on behalf of the government. "The lab industry is basically using Medicare to make money, and they are willfully doing it."
According to allegations, LabCorp execs openly acknowledged the scheme: Higher-ups indicated the company would "lose its shirt" if it didn't capitalize on the opportunity to obtain United's Medicare business.
The suit claims the lab company agreed to pay up to $200 million in the first three years of the contract in order to cover any costs UnitedHealthcare might incur in making such "arrangements" or "recommendations." LabCorp did not return requests for comment and a representative for UnitedHealthcare, which is not a defendant in the suit, said the company was unable to comment on active litigation.
Jim Sheehan, former Medicaid inspector general in New York, said that if litigation continues, LabCorp might well say that the kickbacks are not illegal, and assert that the suit includes no proof of quid pro quo.
"That's what the argument could be," he said. "That this is just a normal commercial interaction. 'We enter into contracts all the time, we hope for referrals -- family doctors don't like to have two boxes outside their doors for tests, they want one.' So 'we hope,' but 'we don't induce.'"
But Baker is convinced of the case's strength, saying he is "encouraged" by recent settlements he sees as similar in their substance.
This summer, the California state attorney general announced a $49.5 million settlement with LabCorp after allegations that it, and other labs, had overcharged the state's Medicare program while providing kickbacks to doctors, hospitals and clinics that referred MediCal patients. In May, the attorney general settled with Quest Diagnostics for $241 million in what a press release describes as the same alleged practice.
What Baker wants to know now is whether the Department of Justice will join him. In August, a federal district court judge unsealed the amended LabCorp complaint after the DOJ filed a notice indicating it had not yet decided.
Under the False Claims Act, a person may bring a civil action on behalf of the U.S. government, which the department can then decide to pursue. If it does, the so-called realtor is entitled to a smaller share of any potential recovery, but experts say it also sends a strong signal: Fewer than 25 percent of such actions result in government intervention.
"If the federal government takes over the case, the odds of success ramp up significantly," explained Larry Singer, director of Loyola University's Beazley Institute for Health Law. "But if the government chooses not to take the case, it can still go forward."
In an email to The Huffington Post, a spokesman for the Department of Justice said that while it did file an initial notice with the court, "no final decision has been reached."
Which means it could still intervene.
Baker plans to litigate regardless, a communications representative he hired explained, saying that the now-chairman of Huntingdon Life Sciences has the means to do so. He is simultaneously appealing a suit filed against Quest Diagnostics, alleging it also violated the False Claims Act by providing kickbacks. It was dismissed because of violations of attorney-client obligations.
If either suit succeeds, Baker stands to win millions, but he is adamant his incentive lies elsewhere.
"This isn't a question of 'I'm a whistleblower and I want to make a fortune,'" he said. "This is personal, and I'm really upset. These abuses are being ignored, and it doesn't make any sense."
Related