I've always had a soft spot in my heart for James McNeill Whistler. I first encountered "The White Girl," a stunning mélange of innocence and sensuality, at the National Gallery of Art here in Washington a few years ago, and was instantly mesmerized.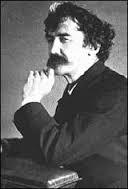 I made a dash for the gift shop, and found a print of the painting, which now has a proud place above a dresser in my bedroom.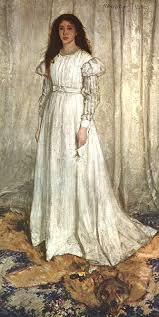 Since then, I've steadily collected more information about Whistler, his prickly persona and tempestuous life. If he were alive today, I believe he'd be a more elegant version of Perez Hilton, always picking fights with celebrities and socialites. As someone put it quite charmingly the other day, "he'd be the first major artist on Twitter."
Whistler was famous for marking his pieces with a butterfly with a stinger tail, a fine allegory for his personality.
Among the recipients of his sting was Oscar Wilde with whom he crossed paths in Paris Café society, and the art critic John Ruskin, whom he sued for libel.
Another famous falling out was with Gustave Courbet, allegedly after Whistler's lover, Joanna Hiffernan, the model for "The White Girl," posed for Courbet's L'Origine du monde.
The backstory to one of Whistler's most infamous catfights is the inspiration for a new installation at the Freer Sackler Gallery.
In late 19th century London, Whistler befriended the arts patron Frederick Leyland, who commissioned Whistler to makeover his dining room while Leyland was on holiday.
When Leyland returned, he was horrified by Whistler's work , what today is known as "The Peacock Room," as it is covered in rich shades of gold, blue and green.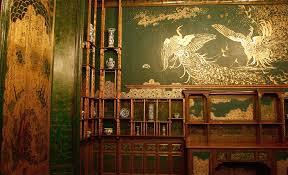 Adding insult to injury was the fact that Whistler, a self-promoter of some renown, had invited friends and members of the press to loiter at the house, watching him paint.
Leyland refused to compensate Whistler, deeming his work and behavior outrageous, but allowed the indignant Whistler to at least finish the job.
Whistler topped off the room with a mural depicting two bickering peacocks, calling his work "Art and Money."
"That confounded Peacock Room has nearly ruined me, " Whistler is known to have said. He went bankrupt in 1879.
For whatever reason, Leyland left the room as Whistler painted it, and after Leyland's death in 1892, the room fell into the hands of Charles Freer, a wealthy industrialist. In 1904, Freer had the room taken apart, shipped and reassembled for his Detroit home.
Since 1923, the room has been on display in the Freer Gallery in Washington.
Opening on Saturday, May 16, is artist Darren Waterston's "Filthy Lucre," a reimagining of the room, a metaphor for the deterioration of a friendship, the constant tension between art and money.
A larger exhibition informs visitors of the history of the friendship and its downfall.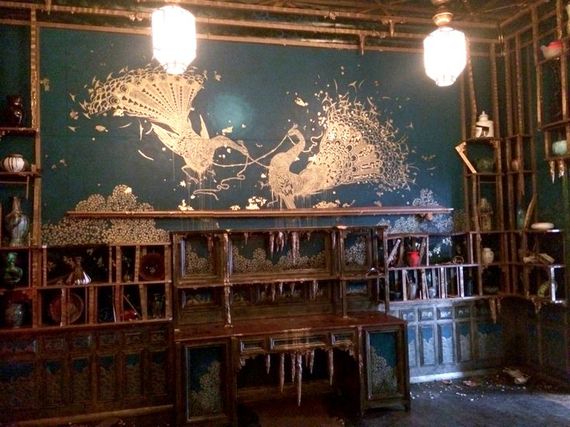 A video presents letters and telegrams between the two men. Visitors can see portraits Whistler did of Leyland, one handsome and dignified, while they were friends, the other called "The Gold Scab, " interprets Leyland as a monstrous figure, grasping for money and status.
REAL LIFE. REAL NEWS. REAL VOICES.
Help us tell more of the stories that matter from voices that too often remain unheard.