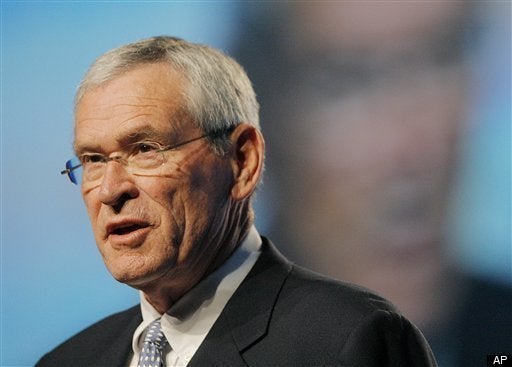 No car experience is necessary to take a top spot at the bankrupt icon of Detroit's automobile industry.
Believe it or not, the newly appointed chairman of GM, Edward Whitacre, Jr., has zero experience with cars -- and he's okay with that. According to Bloomberg:
"I don't know anything about cars," Whitacre, 67, said yesterday in an interview after his appointment. "A business is a business, and I think I can learn about cars. I'm not that old, and I think the business principles are the same."
Business principles may be universal, but it must come as a shock for some to hear that a key figure in charge of building the new GM is vowing to "learn about cars." GM and Detroit have long been criticized for being out of touch with the latest in automobile design, and for failing to anticipate industry trends.
Whitacre, formerly the CEO of AT&T, is certainly a top-notch executive. But his appointment is certain to raise some eyebrows. Besides claiming that they plan to jettison several brands during the bankruptcy process, GM has said little about how the restructured automaker will reinvigorate its R&D and engineering departments.
The AP pointed to some heavy skepticism about Whitacre's appointment. Telecom analyst Victor Schnee of Probe Financial, who followed Whitacre's successes at AT&T. Schnee called Whitacre's appointment "bizarre," and said Whitacre lacked long-term vision GM's future.
A bachelor's degree in industrial engineering and record in shaping a "monolithic" AT&T into a diversified enterprise make Whitacre "a good choice," said Jim Hall, principal of 2953 Analytics auto-consulting firm in Birmingham, Michigan.

"He was one of the guys who helped create a new AT&T that wasn't so dependent on land-line phone service," said Hall, a former GM engineer. "There's a parallel with General Motors. GM is not now about just making cars. It's about re-creating itself as a 21st-century car company. They have to have somebody at the top that understands they have to make a new GM."
Related
Popular in the Community